First look: Inside Biden's economic pitch to unions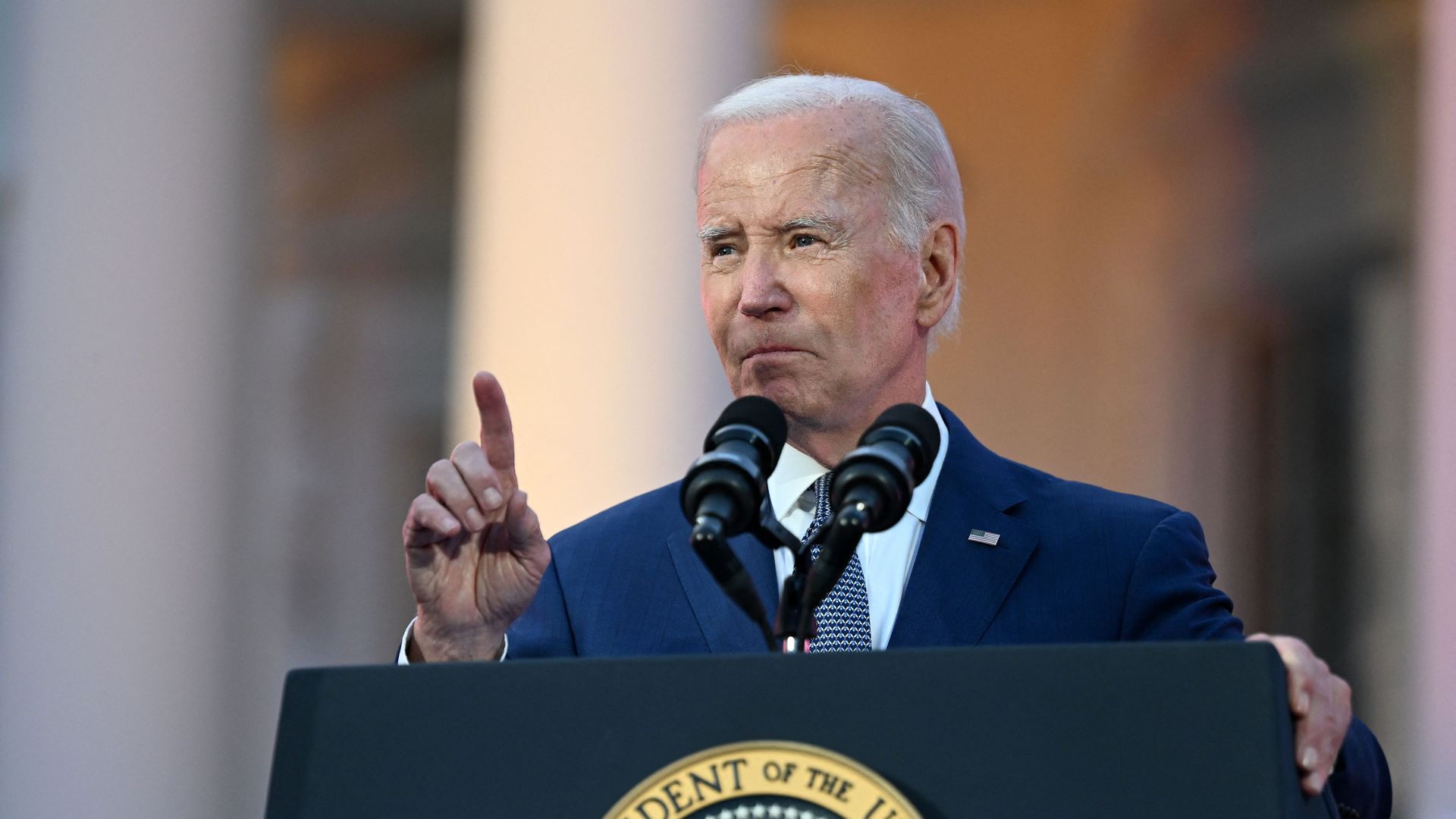 President Biden will use a Philadelphia address to union supporters on Saturday to make the economic case for his re-election, according to people familiar with his plans.
Why it matters: Biden is presiding over a healthy — if somewhat confounding — Timex economy: It just keeps ticking.
His challenge is to take credit for a hot labor market and respectable GDP growth in the face of lingering inflation and voters who don't quite share his sunny optimism.
The plan is to use the Philadelphia rally to try to persuade a core constituency — labor unions — that there's a direct link between his policies and an economy that is defying expectations.
Republicans also plan to contest the union vote — particularly the United Auto Workers, which endorsed Biden in 2020 but so far has held off over concerns about how his push for electric vehicles will affect the auto industry.
Driving the news: The president also is expected to receive the endorsement of the AFL-CIO ahead of the union's rally, which would be the group's earliest official backing of a presidential candidate in its nearly seven-decade history.
This week Biden also won the backing of the country's four biggest environmental groups at the League of Conservation Voters dinner in Washington.
Biden's goal is to channel the energy from progressive activists and institutional Democratic organizations to build a campaign that's prepared for a difficult race in the fall of 2024.
The big picture: The president and his top economic advisers take pride in the economy's resilience, privately and publicly snickering at analysts and economists who have predicted its demise.
But it's a high-risk, high-reward strategy.
The election is more than 16 months away, and there are plenty of potential pitfalls for an economy that has seen the Federal Reserve raise benchmark interest rates by some 5 percentage points in 15 months.
Last week, after May's Labor Department report showed the economy added 339,000 jobs, Biden took to the Wall Street Journal's op-ed page, far from friendly territory, for a victory lap.
"Since I took office, our economy has created more than 13 million jobs, including nearly 800,000 manufacturing jobs," he wrote.
"The unemployment rate has remained below 4% for 16 months—a level the nonpartisan Congressional Budget Office said in February 2021 it wouldn't reach until 2026."
Yes, but: Voters are still skeptical of the president's economic achievements, and Biden's team knows it has some work to do to persuade them that his economy is working for them.
The bottom line: Top Biden advisers know they'll never get credit for the economy unless they directly make the case to American voters.
So Biden plans to spend one of his most precious resources — time — to make the case to labor unions, one of his most valued constituencies.
Go deeper