Ticketmaster and Seat Geek to dump "junk fees" after White House pressure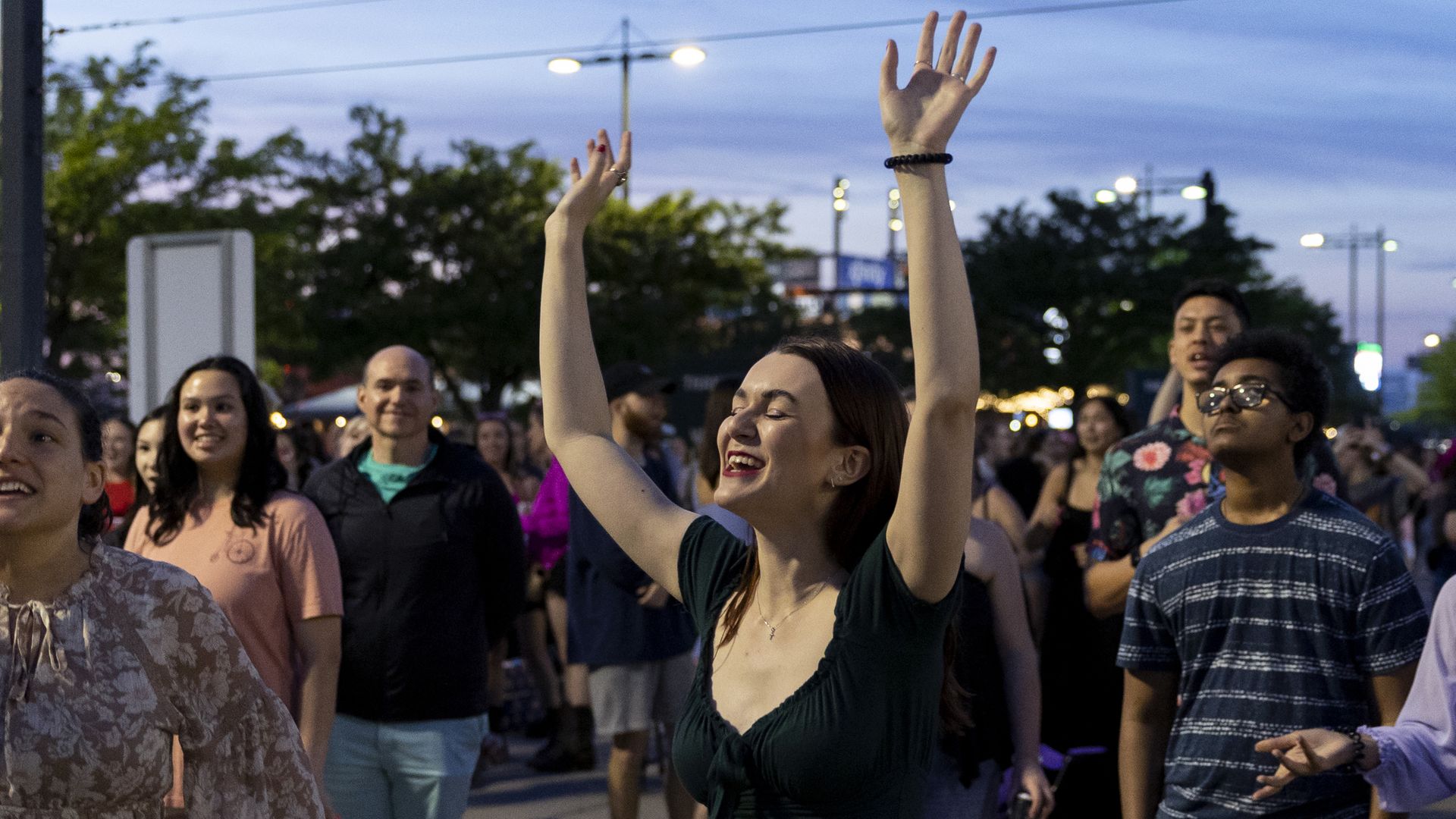 Ticket giants Live Nation and SeatGeek have committed to reveal the entire cost of certain tickets up front when consumers are shopping for options, eliminating what critics have called "junk fees," the White House announced Thursday.
Why it matters: "Junk fees" jack up ticket costs so they are higher than the sticker price on many ticketing sites — undercutting accessibility to some of the hottest shows as demand for concerts is soaring.
The issue was brought to further public attention during the Ticketmaster meltdown when tickets for Taylor Swift's "Eras" Tour went on sale last fall.
Driving the news: The White House made the announcement Thursday.
President Biden has called for "transparent pricing" on ticketing sites, even mentioning the issue during his State of the Union address earlier this year.
Details: Live Nation, owner of Ticketmaster, will show pricing upfront for shows at the more than 200 venues and festivals it owns across the country. 
It will also give consumers the option to see the full price upfront on all other tickets sold on Ticketmaster.
Other companies including Airbnb and DICE made similar commitments, per the White House.
By the numbers: For tickets sold on the primary market, fees increase the sticker price by an average of 27%, the Government Accountability Office reported in 2018.
For tickets sold on the secondary market, fees add an average 31% more.
What they're saying: "Fans want to understand the full cost of their purchase, with no deception or surprises along the way," SeatGeek CEO Jack Groetzinger said in a statement.
"Fans typically know tickets will include service fees, but seeing the total cost from the start makes buying tickets easier and consistent with other retail shopping experiences," Live Nation said in a statement.
Flashback: Live music execs were grilled by lawmakers on Capitol Hill earlier this year following the Swift debacle.
The hearing demonstrated how it took an artist of her magnitude to revive the conversation about why Ticketmaster controls so much of the live event industry.
What's next: Biden intends to continue his push for Congress to pass legislation mandating upfront pricing, banning surprise resort fees and eliminating early termination fees charged by telecommunications companies.
Editor's note: This story has been updated with additional information throughout.
Go deeper