The blockbuster summer of concerts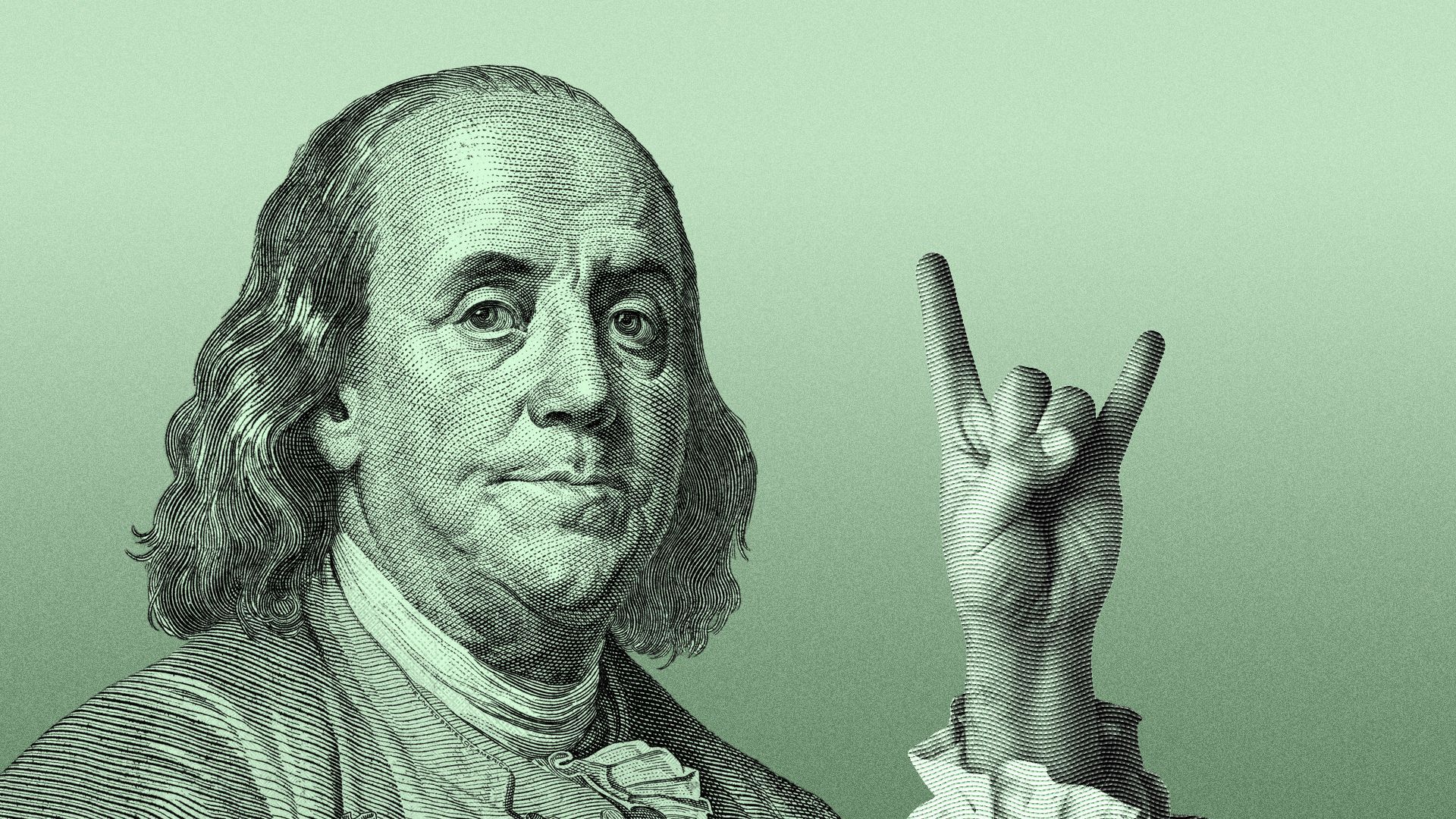 Demand for concerts is soaring, budgets are getting bigger and tour dates are piling up as America heads into an expensive summer of live events.
The big picture: Post-pandemic demand for live shows has come roaring back — and shows are bigger and infused with more tech than ever.
What's happening: Fans who've been waiting to see their favorite acts on stage, and artists who've been eager to get back on tour — where they earn most of their money — are driving a two-way surge in demand.
"This level wasn't expected," says Jason Mercer, a live music analyst at Moody's. "The expectation was that it would be a gradual return, not a tsunami."
By the numbers: Event attendance was up 24% in 2022 compared with 2019, according to Live Nation, the parent company of Ticketmaster. And the company expects 2023 to outpace 2022.
People aren't just going to more shows, they're also spending more cash when they get there. Spending on food, drinks and merch at Live Nation events was up 10% in 2022 compared with 2019.
And big-name artists like Taylor Swift, Bruce Springsteen and BTS are thinking bigger. "The technology has been evolving, and that means more elaborate shows," Mercer says.
"It's almost like a different Broadway musical for each song," Dave Brooks, Billboard's senior director of live music and touring, told the New York Post of Taylor Swift's Eras Tour — which has a rocket sled, stunts and numerous costume changes.
These trends — coupled with the supply chain woes and inflation that make it more expensive for artists to put on shows — are driving up the price of concert tickets.
Overall, ticket prices are up 10% from pre-pandemic times, Bloomberg reports. But the difference is starker when looking at the bigger acts or the resale market.
The average resale ticket price on SeatGeek has doubled, from $125 in 2019 to $252 in 2022, according to The Journal. And people are skimping on other purchases or even taking on side gigs to afford to see their favorite artists.
What to watch: The big-budget shows might not be sustainable, Mercer notes.
Unemployment is low, and people are willing to pay high prices for shows. But as the job market cools down and economic uncertainties pile up, fans' willingness to shell out hundreds of dollars for a seat might wane.
Go deeper