Scoop: Bibi says U.S. and Iran held indirect talks on "mini agreement"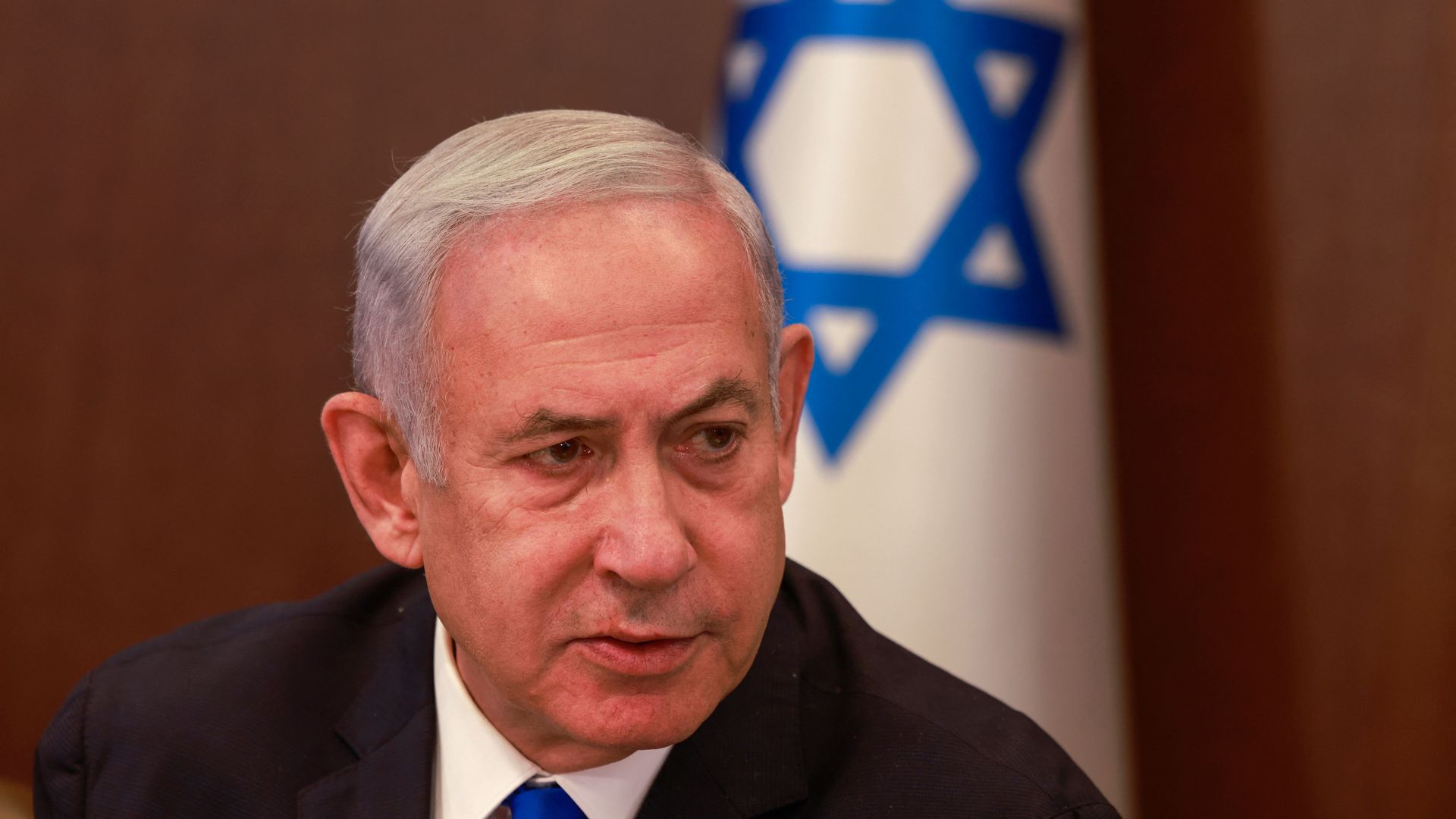 Israeli Prime Minister Benjamin Netanyahu told the Knesset foreign relations and security committee that the Biden administration has held indirect talks with Iran on a "mini agreement" or "an understanding" related to Iran's nuclear program, according to five lawmakers who attended the meeting.
Why it matters: The Biden administration has so far not publicly confirmed that it recently held indirect talks with Iran in Oman, as Axios previously reported. The administration has also denied that it is working on an interim agreement with Tehran.
Netanyahu is opposed to a new deal with Iran. His remarks in a closed forum that often leaks to the press appear to be a way for him to indirectly increase pressure on the Biden administration.
Catch up quick: Axios last week reported that U.S. and Iranian officials held indirect talks in Oman last month with Omani officials shuttling between the two sides and passing messages.
Iran's foreign ministry spokesperson on Wednesday confirmed the talks took place.
According to sources briefed on the talks, one of the main messages from the U.S. focused on deterrence. The sources said the U.S. made it clear that Iran will pay a heavy price if it moves forward with 90% uranium enrichment — the level needed to produce a nuclear weapon.
Behind the scenes: Netanyahu said the "understanding" that is being discussed includes an Iranian commitment not to enrich uranium above the level of 60%, a U.S. willingness to allow for the release of billions of dollars in Iranian funds that are currently frozen, and a prisoner exchange deal, according to the five Israeli lawmakers who attended the Knesset meeting.
Netanyahu claimed that the Biden administration doesn't see the 2015 nuclear deal as relevant anymore. He added that the product currently being discussed can't be defined as an "agreement," but is more like a "mini agreement" or "an understanding," the lawmakers said.
During the hearing, Netanyahu also said he thinks an understanding between the U.S. and Iran is possible and stressed that Israel will object to it and won't be bound by it.
A White House National Security Council spokesperson said that "rumors about a nuclear deal – interim or otherwise – are false and misleading."
"Our policy on Iran remains focused on constraining Iran's destabilizing behavior through diplomatic pressure, close coordination with our allies and de-escalation in the region," the spokesperson added.
"That includes ensuring Iran never acquires a nuclear weapon so of course, we are watching closely Iran's enrichment activities and we will use all tools to ensure that goal."
The Israeli Prime Minister's Office declined to comment. Israeli officials in recent weeks have escalated their rhetoric around concerns over Iran's nuclear program and the possibility of an Israeli military strike.
Editor's note: This story has been updated with the NSC spokesperson's comment.
Go deeper