Scoop: Iran enriching uranium above 60% could trigger strike, Israeli official says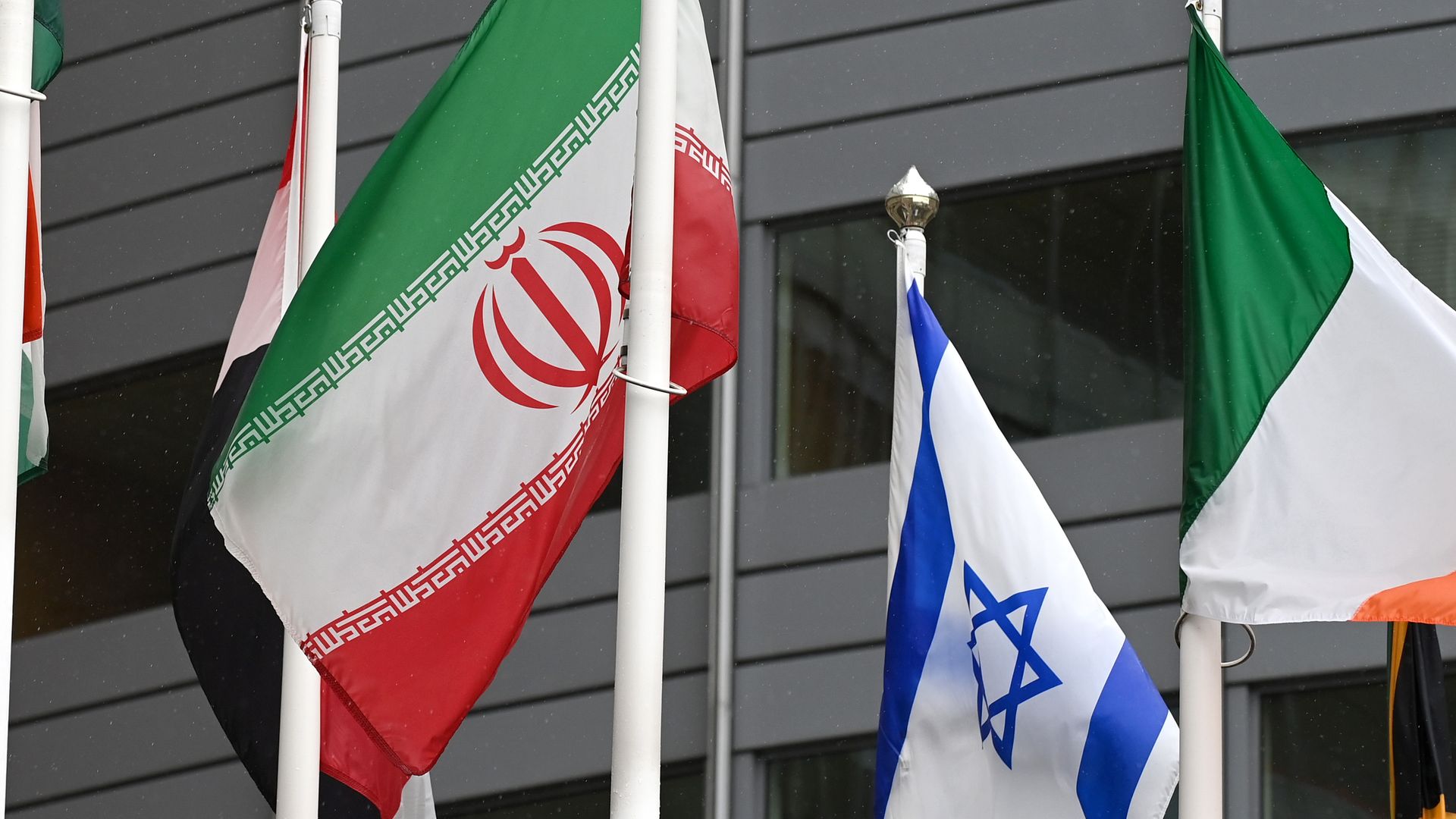 Israel told the Biden administration and several European countries that Iran would be entering dangerous territory that could trigger an Israeli military strike if it enriches uranium above the 60% level, a senior Israeli official told Axios.
The big picture: Increasingly concerned about advances in Iran's nuclear program, Israel has in recent months ramped up its private and public threats of military action against Tehran in an apparent attempt to deter the country from escalating its nuclear program even further, according to Israeli officials.
State of play: Iran has amassed 87.5 kilograms of 60% enriched uranium, according to an International Atomic Energy Agency report from late February. Experts say that if that uranium is enriched to 90% weapons grade, it would be a sufficient quantity to produce at least one nuclear bomb.
The IAEA is continuing to investigate Iranian activity in its underground nuclear facility in Fordow, which included enriching at least small amounts of uranium to 84% purity.
Israel, however, doesn't consider the small amounts of uranium enriched at 84% purity as meaningful because Tehran didn't amass any of the material at that level, the Israeli official said.
A top U.S. defense official told lawmakers last month that Iran will need only 12 days to enrich enough weapons-grade uranium to build one nuclear bomb, though the U.S. has also said it doesn't believe Iran has made the decision to resume its weaponization program.
Behind the scenes: The Israeli government is not defining a public "red line" at the moment as Netanyahu did in his UN speech in September 2012, the senior Israeli official said.
The official added that Israel didn't want to set 90% enrichment as a "red line" because officials believe Iran will feel it can begin enriching and amassing uranium at a level just short of weapons grade.
That is why Israel is telling U.S. and European countries that any Iranian progress above 60% enrichment would be a step that could trigger military action against Tehran's nuclear program, the Israeli official said.
Israeli officials believe that Netanyahu's message on the issue has been passed on to Iranian officials, according to a second senior Israeli official, who recently spoke to reporters on background. "The Iranians totally internalized our position and they know what our [red] line is," the official said.
What to watch: The Israeli government is continuing to prepare for a possible military strike in Iran, Israeli officials said.
Two Israeli officials said Netanyahu and Defense Minister Yoav Gallant asked U.S. Defense Secretary Lloyd Austin during his recent visit to Israel to expedite the delivery of the four KC-46 tankers that Israel had purchased from the U.S. last year.
The officials said Israel needs the tankers, which are used for air refueling, to prepare for a possible military strike in Iran. Israel wants to get at least some of them by the end of 2024.
During the previous Israeli government's term, then-Defense Minister Benny Gantz had also asked Austin to expedite the delivery of the tankers.
The officials said Austin told Netanyahu and Gallant that the U.S. will try to deliver the planes earlier but stressed it will be difficult due to U.S. military needs.
The Pentagon declined to comment.
Editor's note: This story has been corrected to reflect Lloyd Austin is the U.S. secretary of defense (not secretary of state).
Go deeper