Appellate court maintains access to ACA preventive care mandate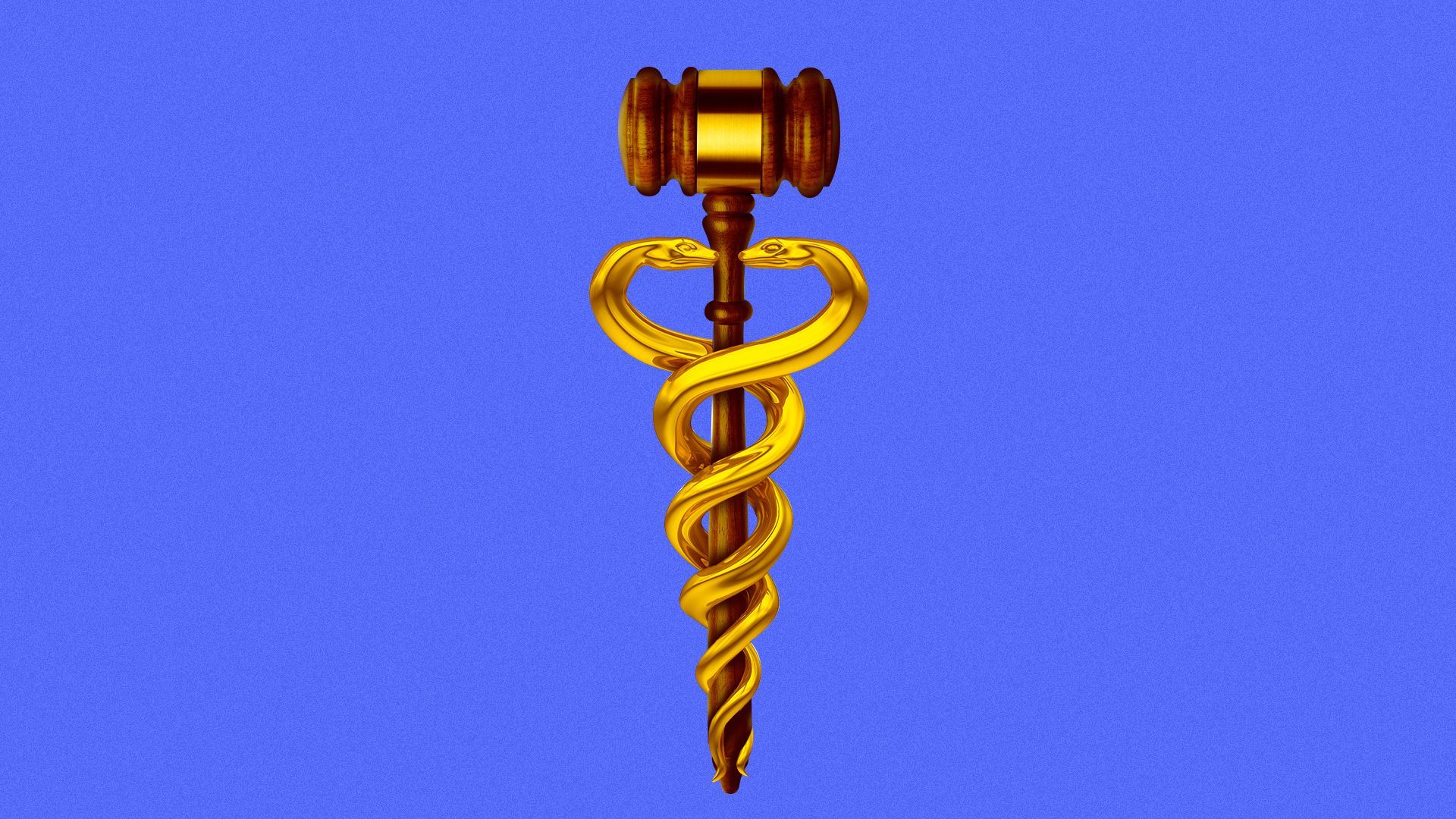 A federal appeals court on Tuesday maintained a freeze on a ruling that struck down the Affordable Care Act's mandate that employers and insurers fully cover preventive health services while the case continues to wind through the courts.
Why it matters: The decision from the New Orleans-based U.S. 5th Circuit Court of Appeal means that over 150 million people's health care coverage for certain cancer screenings, behavioral counseling, HIV prevention and other services recommended by the U.S. Preventive Services Task Force will remain in place for the time being.
The 5th Circuit's decision only strikes the mandate for plaintiffs who brought the case, a group of Texas companies who sued the government arguing that they should not be required to cover HIV prevention medication because it violated their religious freedoms.
Driving the news: U.S. District Court Judge Reed O'Connor ruled in March that the mandate was unconstitutional and then imposed a nationwide injunction, which would have put patients on the hook for the costs of these services.
The federal government argued that O'Connor's ruling went too far and that the injunction should have only applied to the plaintiffs, instead of disrupting the national health market.
Parties in the case reached an agreement on Monday recommending that the 5th Circuit's three-judge panel stay O'Connor's nationwide injunction. The judges ultimately approved the agreement.
Zoom in: The plaintiffs in the case do not have to cover any services that the U.S. Preventive Services Task Force recommended from since the ACA was signed into law.
As part of the court approved agreement, the federal government cannot penalize the plaintiffs for refusing to cover HIV prevention in the future, even if the 5th Circuit were to ultimately uphold the ACA mandate.
What we're watching: This is not a definitive decision from the 5th Circuit, which established a schedule that suggests their final ruling could come at the end of the year.
It's highly unlikely that the plaintiffs will appeal today's ruling to the Supreme Court.
Go deeper: Court hearing on ACA preventive care takes up judicial power
Go deeper