Federal appeals court freezes decision striking down free preventive health services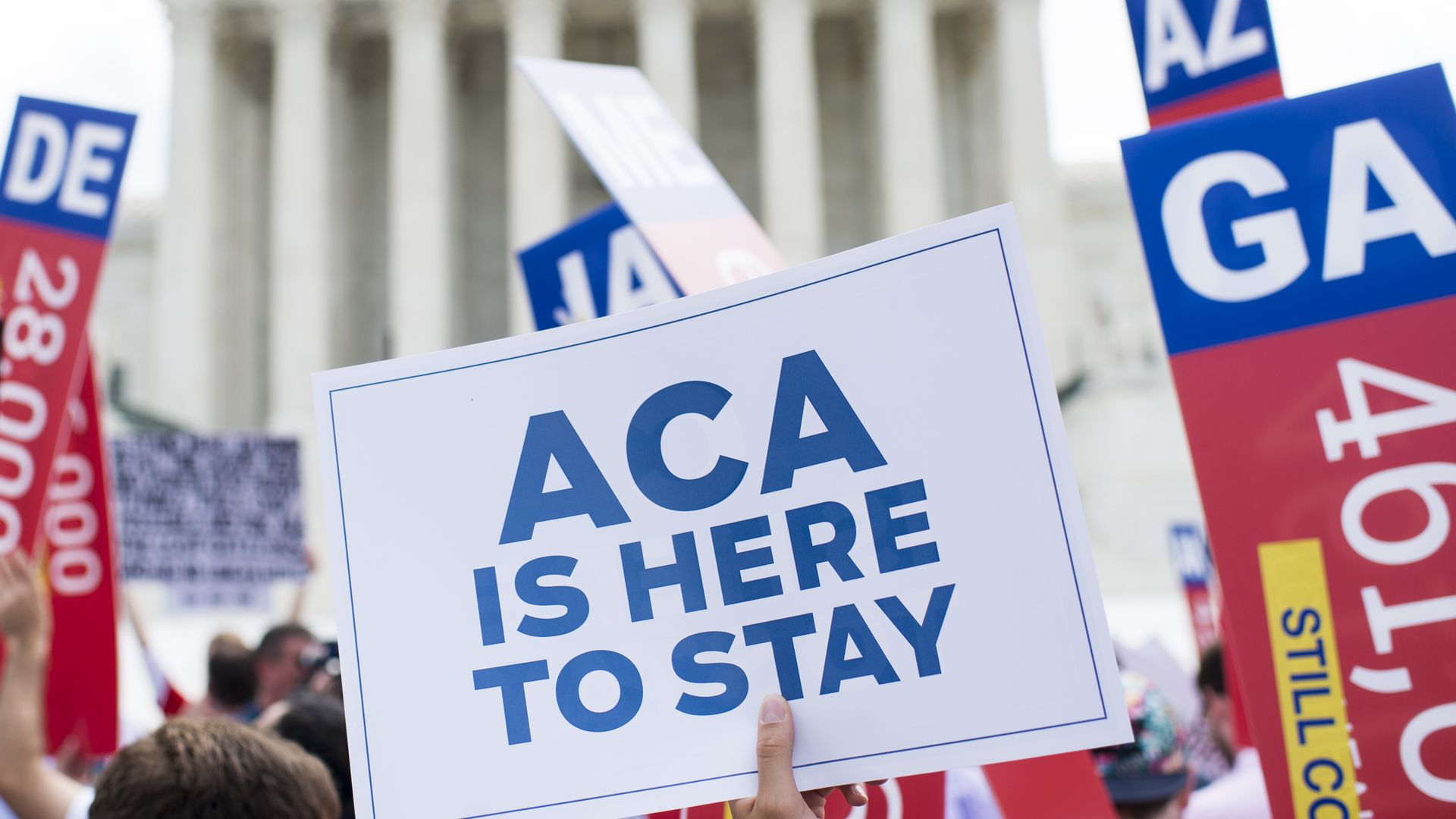 A federal appeals court on Monday froze a lower court decision that scrapped the Affordable Care Act's requirement that employers fully cover the cost of specified preventive health care services.
The big picture: The New Orleans-based U.S. 5th Circuit Court of Appeals temporarily blocked U.S. District Court Judge Reed O'Connor's ruling that put in jeopardy coverage for certain cancer screenings, behavioral counseling, HIV prevention and other services recommended by the U.S. Preventive Services Task Force.
About six in 10 people with private health insurance, or roughly 100 million, use ACA-covered preventive health services each year, per KFF.
Details: The conservative-leaning 5th Circuit issued an order granting an administrative stay while it reviews the case.
What this means: At least for now, no-cost coverage for preventive services is still required under law.
Catch up fast: O'Connor last September had ruled that ACA's mandate that employers cover HIV preventive treatments violated a Christian-owned company's religious rights.
Plaintiffs in the case then urged O'Connor — who in 2018 ruled that the ACA was unconstitutional — to ultimately get rid of the ACA's preventive services requirement.
O'Connor in March struck down the requirement, arguing that the USPSTF is not appointed by the Congress, and thus lacks the authority to say which services insurers must cover.
Go deeper