D.C., Baltimore choked by smoke from Canada wildfires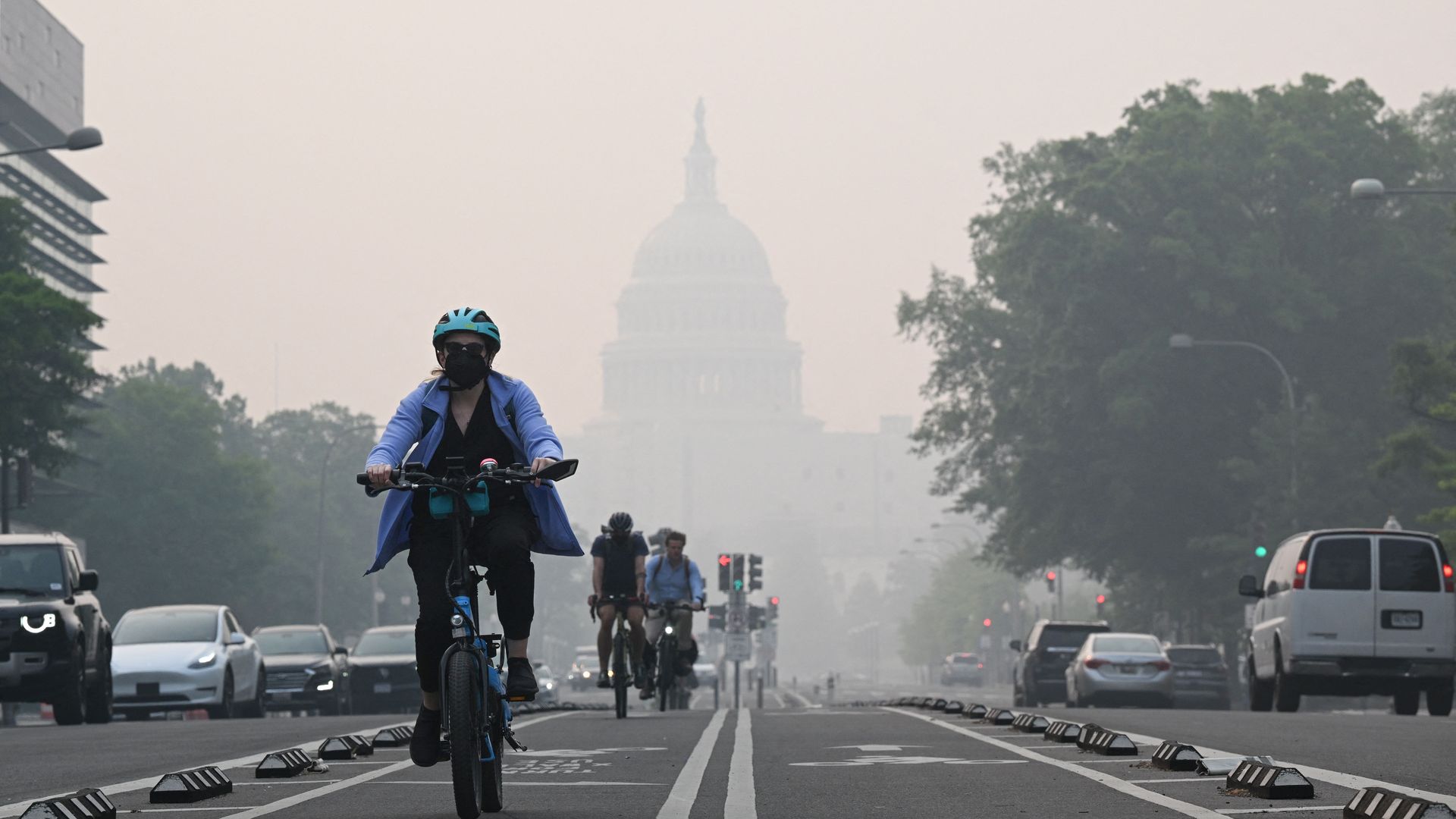 People in Washington, D.C., and Baltimore on Thursday are experiencing the worst air quality levels recorded in the cities in recent years, as smoke from Canadian wildfires lingered in the Mid-Atlantic and Northeast.
The latest: For the first time ever, the Metropolitan Washington Council of Governments (COG) on Thursday issued a Code Purple air quality advisory for high concentrations of detrimental fine particulate matter, which is the primary component of wildfire smoke.
It recommended sensitive groups of people, such as those with lung diseases, to avoid all physical activity outdoors, and everyone else to avoid long or intense activities outside.
Previously, the metropolitan Washington region only had two Code Purple days for ozone pollution in 2012, COG said.
Major League Baseball also postponed a game between the Arizona Diamondbacks and the Washington Nationals scheduled for Thursday afternoon at Nationals Park because of the poor air quality.
Why it matters: Environmental Protection Agency monitors in the cities and their surrounding areas on Thursday morning reported very unhealthy and hazardous air quality, which are considered dangerous to most people — especially those with lung and heart conditions.
Inhalation of unhealthy levels of smoke and other air pollution can exacerbate pre-existing lung and heart conditions and can trigger asthma and heart attacks, which can be fatal.
The smoke originated from what's on pace to be one of Canada's worst fire seasons on record, with elevated temperatures and drought conditions worsened by climate change.
Threat level: Monitors across D.C. were recording Code Red and even Code Purple air quality conditions because of fine particulate matter concentrations.
The microscopic particles, which can be the diameter of human hair or smaller, can be inhaled into the deepest part of the lungs and have been linked to a variety of ailments.
Around Baltimore, monitors were reporting Code Maroon air levels — the highest health warning on the EPA's Air Quality Index. The designation means the air quality is considered hazardous to everyone in the area.
Under these air conditions, it's recommended that people limit physical activity outdoors and wear an N95 or KN95 mask if they have to be outside, Axios' Sareen Habeshian reports.
The big picture: The smoke could affect air travel in the area, as well. Visibility at Reagan National Airport fell to a mile on Thursday morning before slightly improving.
The FAA said it "will likely" need to take steps on Thursday to address air traffic into D.C., as well as New York City, Philadelphia and Charlotte.
All outdoor activities, such as recess and report practices, at D.C. and Baltimore schools were canceled on Thursday in response to the smoke.
The Smithsonian's National Zoo in D.C. also closed for the day due to the poor air quality.
In photos: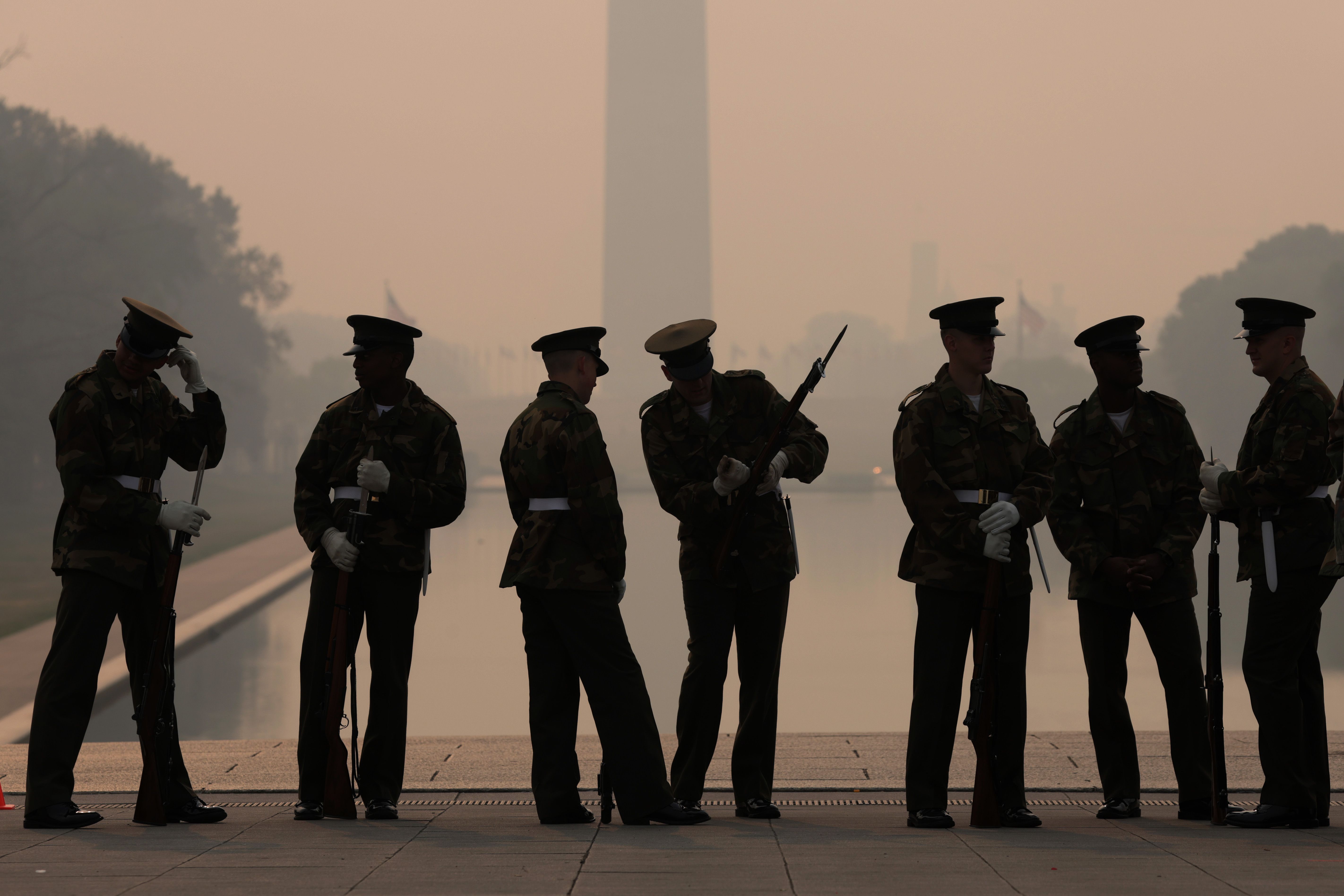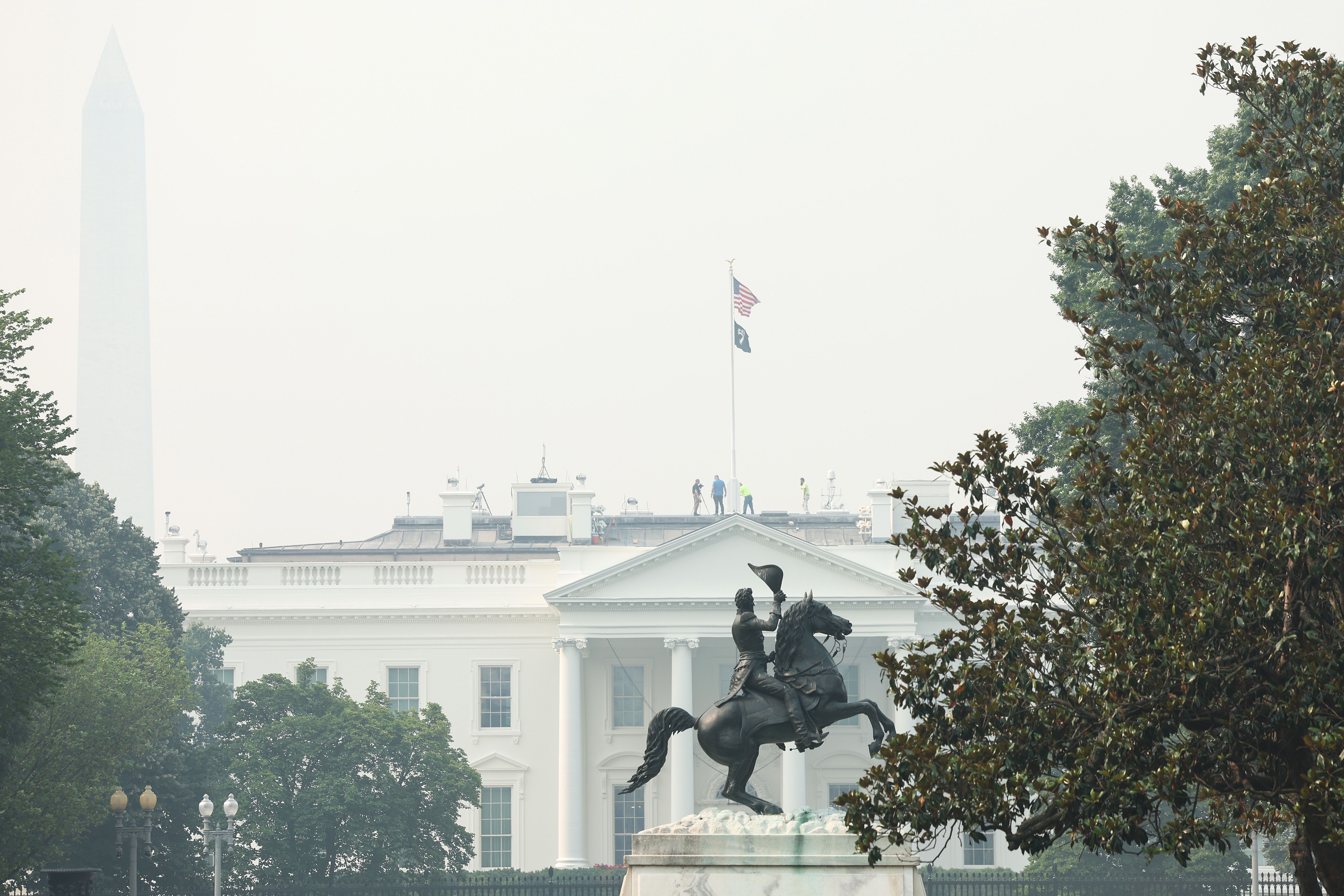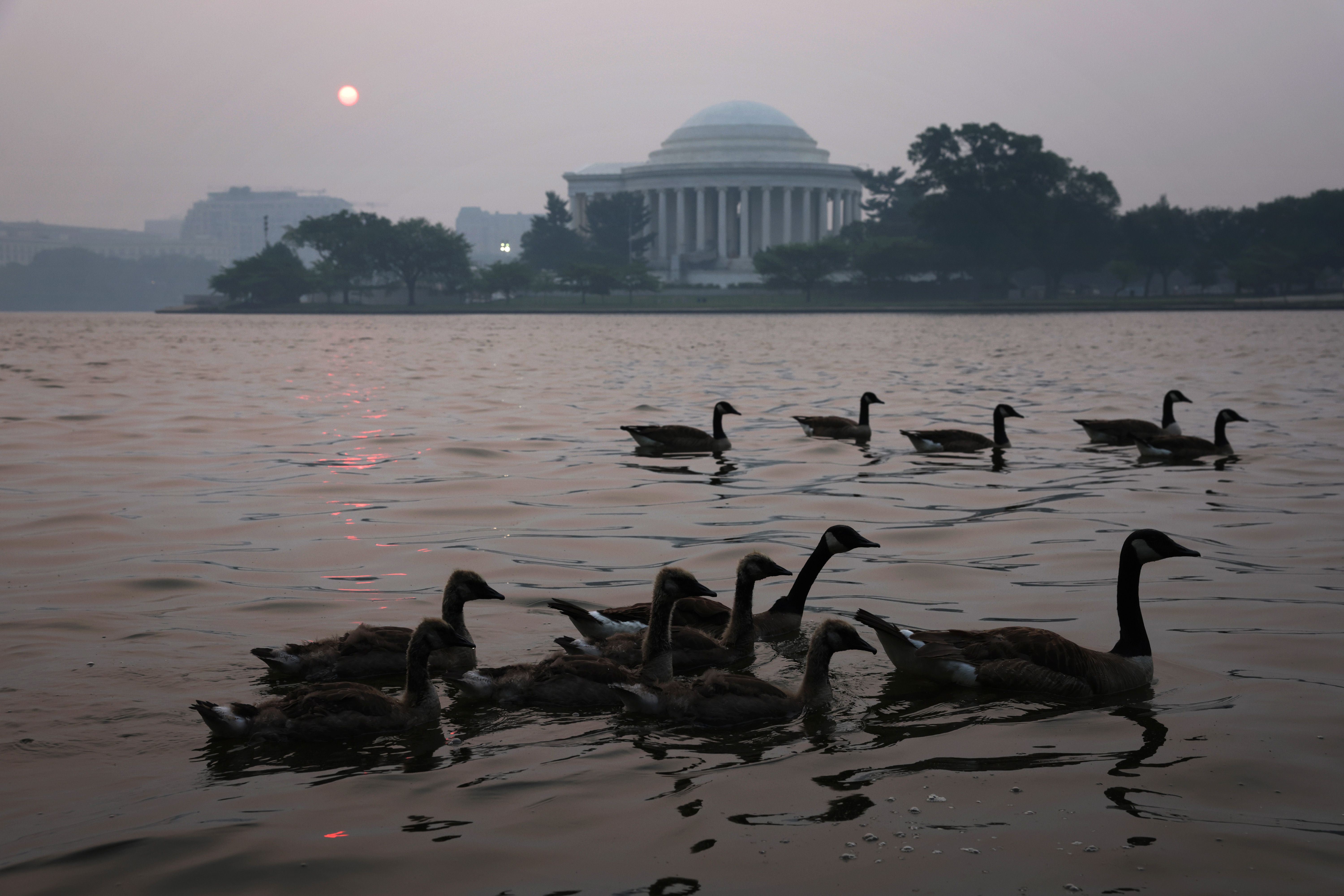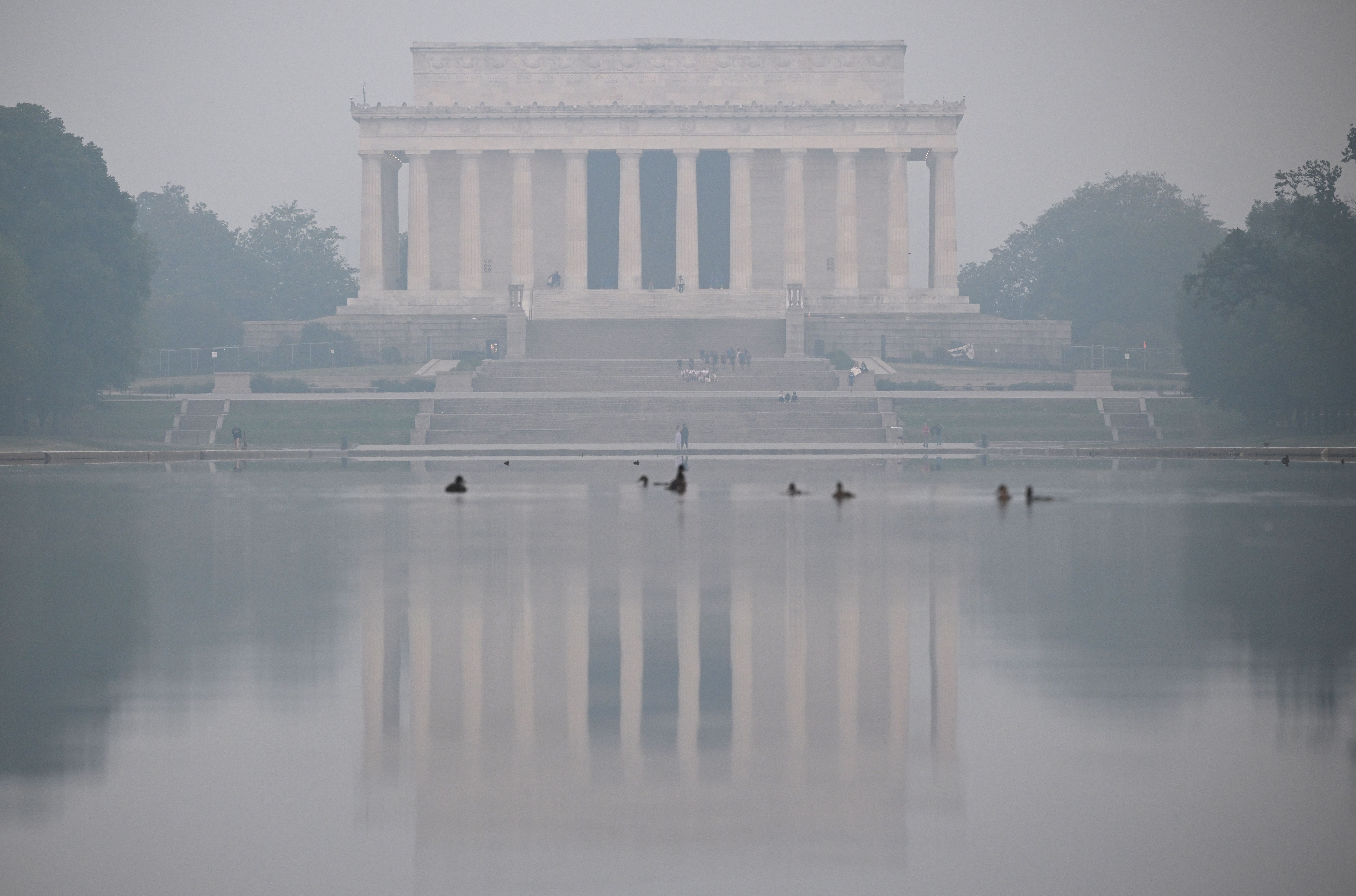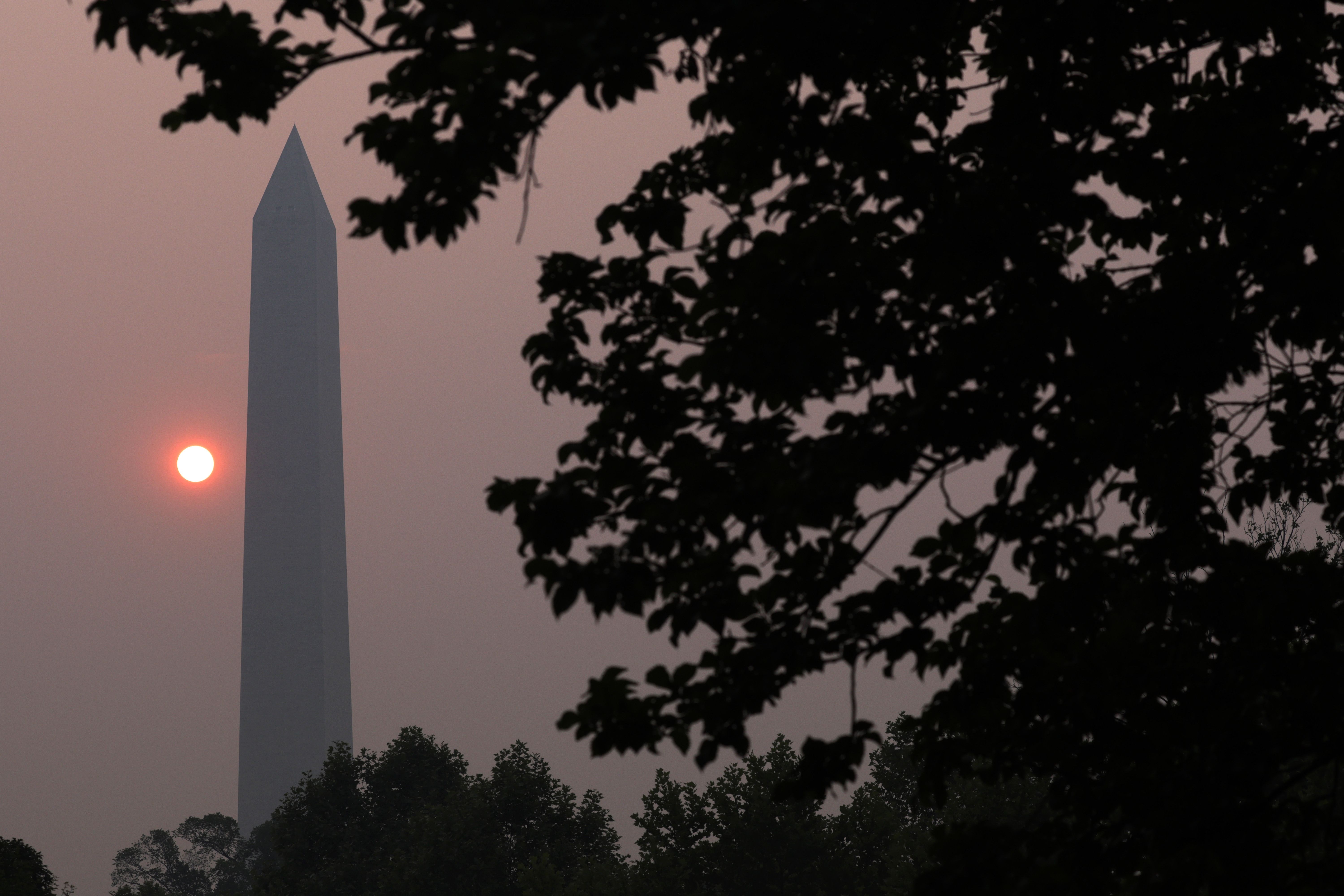 Go deeper: U.S. deploys over 600 firefighters to battle Canada's wildfires
Editor's note: This story was updated with new information.
Go deeper