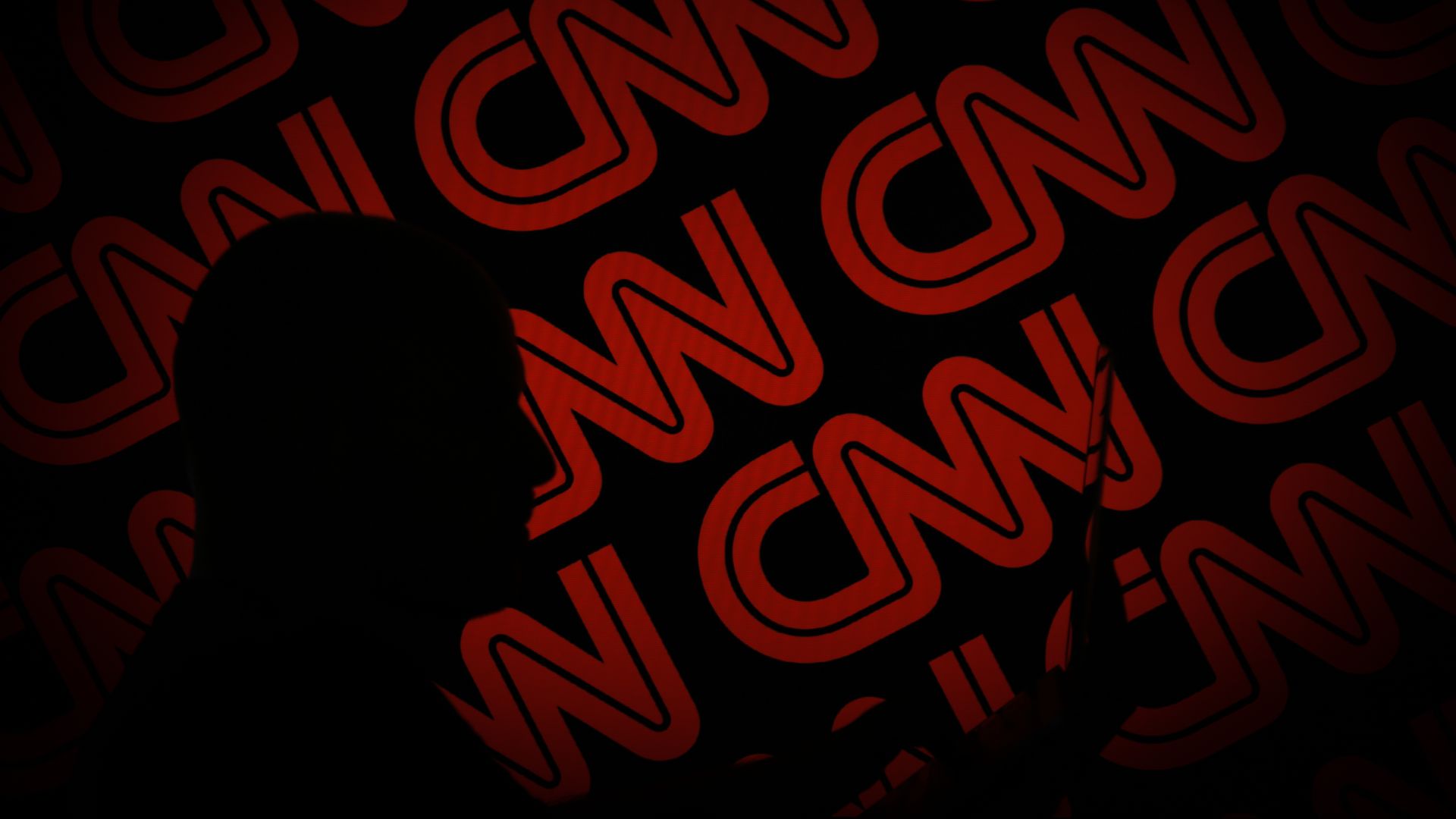 Editor's note: Chris Licht is out at CNN.
CNN is on edge following a chaotic weekend of media reports and headlines suggesting CEO Chris Licht's days at the network are numbered.
Why it matters: The network was already under enormous stress following years of corporate mergers, product pivots and evaporating cable viewership.
The latest saga calls into question how prepared the network will be to cover the 2024 elections — typically its most lucrative programming opportunity — and whether it's prepared for the eventual collapse of the cable bundle.
By the numbers: CNN brought in roughly $750 million in profit last year, down from the $1 billion+ it brought in for each year between 2016 and 2020, the New York Times has reported and sources have told Axios.
Part of that decline in profit can be attributed to the dismantling of CNN+.
CNN is today likely valued at far less than it was worth in late 2020, when CNN's former boss Jeff Zucker tried to explore a deal to sell the network.
That conversation, which was reported on by the New York Times and confirmed by Axios, would have valued the network at roughly $10 billion, two sources said.
Sources at CNN parent Warner Bros. Discovery said the company has no interest in spinning off CNN at this time.
The big picture: Morale at CNN is low, but the stress is bigger than conflicts over Licht.
Streaming: The dismantling of CNN+ last year, just three weeks after it launched, left staffers anxious about how the network will manage the transition to streaming once the cable bundle inevitably collapses.

Two sources told Axios that executives are having active discussions about how to add some of CNN's content onto Warner Bros. Discovery's streaming service, Max, without violating any distribution contracts with cable carriers.

Digital: Despite drawing a massive online audience, the company has struggled to build products to adequately monetize those viewers. Digital accounts for roughly 10% of the company's overall profits, a source said.
Editorial direction: There's concern from some staffers that Warner Bros. Discovery is trying to fix a newsroom that isn't broken, former CNN chief media correspondent Brian Stelter reported.
What to watch: Warner Bros. Discovery executive David Leavy, a longtime confidant of CEO David Zaslav, was named chief operating officer of CNN last week, the day before The Atlantic published a revealing profile of Licht.
Licht apologized to CNN staffers on an editorial call Monday and said, "I should not be in the news unless it's taking arrows for you," a source on the call told Axios.
Leavy, the network said, will assume responsibility over commercial, operational and promotional activities at CNN.
He is expected to make changes to the company's public relations department in the coming weeks, a source said. Semafor reported that Leavy plans to move CNN's PR team under his purview imminently.
Disclosure: The author is a CNN contributor.
Go deeper