AI is shattering climate language barriers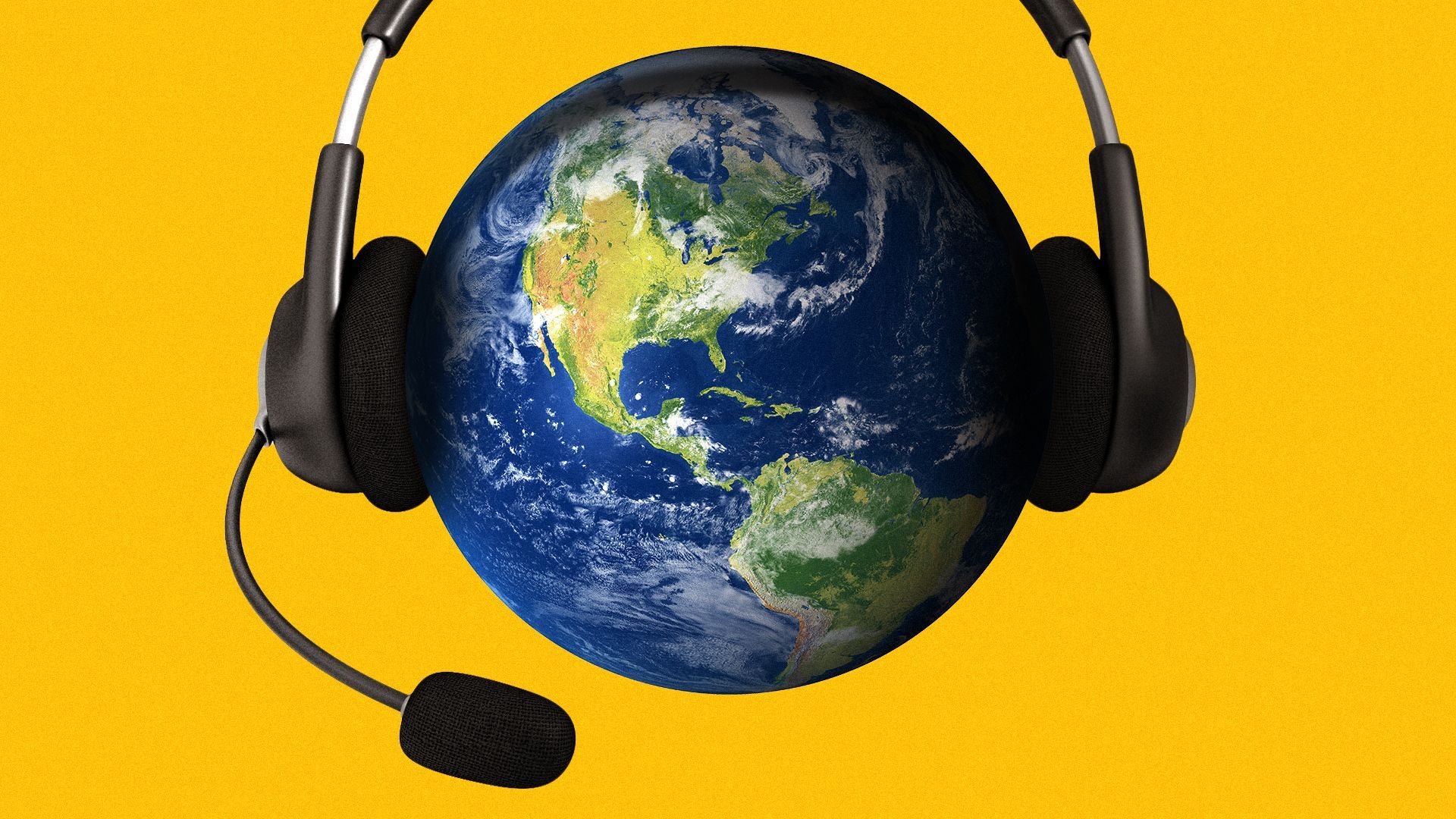 Over 500,000 words from climate change resources have been translated from English into dozens of languages, thanks to the combined forces of a global network of volunteers and one AI-powered model.
Why it matters: A fusion of tech and climate, ventures like these are eliminating hurdles that bar non-English speakers from engaging with the worldwide climate movement.
Driving the news: Climate Cardinals, a youth-led nonprofit made up of more than 9,000 volunteers across 40+ countries, announced Tuesday its partnership with Google to scale the organization's language translating services using AI-enabled tools.
What they're saying: "For too long, the international climate movement has been inaccessible to people who don't speak English," said Sophia Kianni, an Iranian-American climate activist and Climate Cardinals founder.
The latest: In its initial applications of Google's document-processing service Translation Hub, the youth organization created a synthesis of the latest UN Intergovernmental Panel on Climate Change Report and translated it into over 25 languages.
Plus, it has since translated roughly 100,000 words of climate information into Spanish for Yale Climate Connections, which Kianni described as helping the research center "increase their outreach to Latinx communities in the U.S."
Zoom out: Even though there are over 7,000 living languages, IPCC reports — deemed "the most authoritative reports" on climate change — are only published in Arabic, Chinese, English, French, Russian and Spanish, or the official languages of the UN.
Between the lines: This can create a climate knowledge bottleneck in parts of the world where the impacts of the warming planet are experienced most severely — and why Kianni founded the youth-centered organization dedicated to resolving that.
"By using AI to translate and disseminate climate research, we can ensure that important information reaches as many people as possible," Kianni tells Axios, noting the new partnership will help create a more "inclusive" climate movement.
How it works: Google's Translation Hub uses an AI code to automatically translate digitally uploaded documents, before allowing users to augment and edit results with human translators.
The platform currently supports translations of 135 languages.
What's next: Kate Brandt, Google's Chief Sustainability Officer, tells Axios in an email that she's really inspired by the youth-led movement and their "unexpected and innovative" use of the AI-integrated tool to help improve accessibility to climate information for communities worldwide.
"[It] gives me immense hope for our potential to build a more sustainable future," says Brandt.
Go deeper