Black Girl Environmentalist rejects climate "doomism"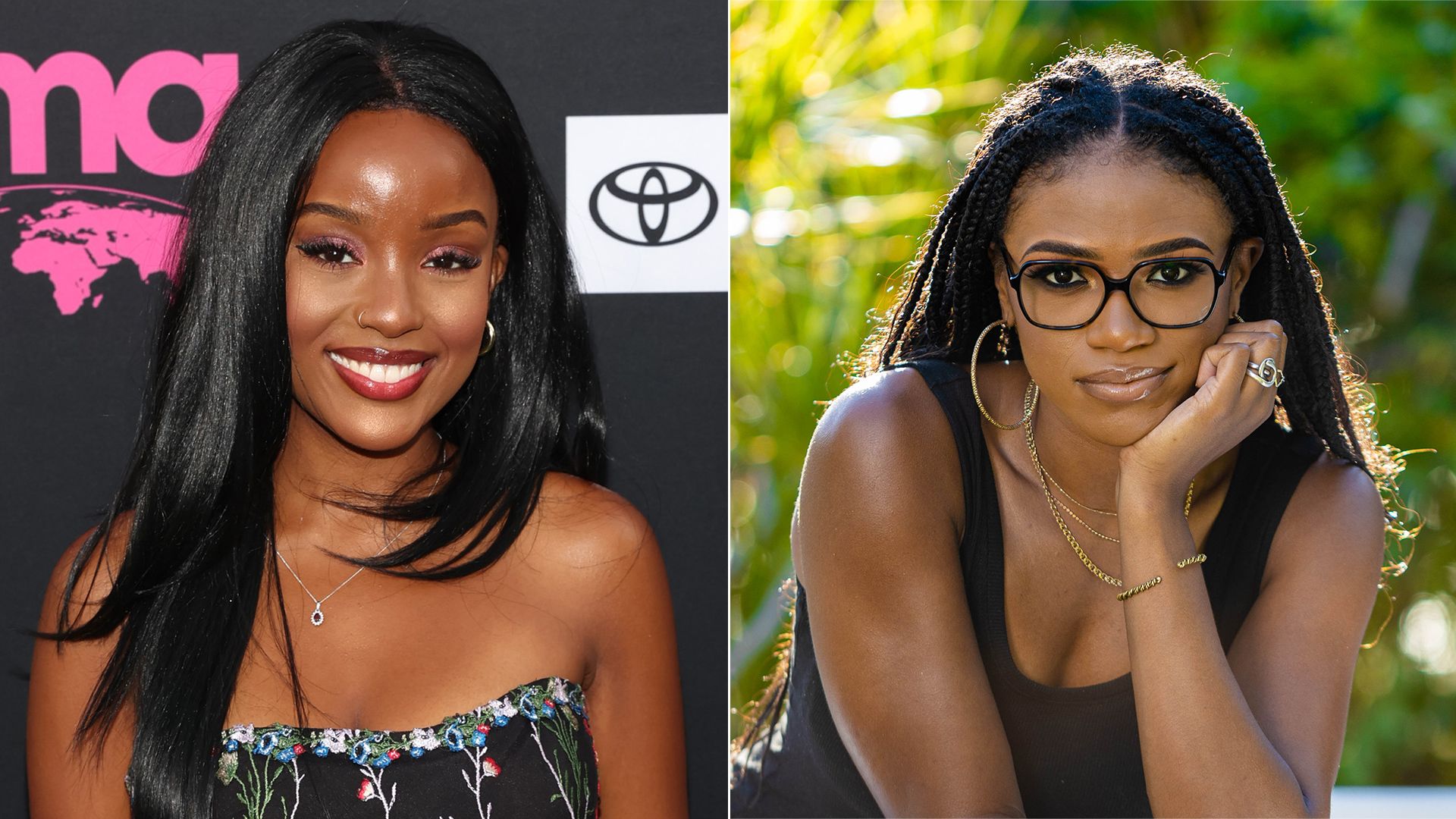 Climate "doomism" — fatalistic messaging that nothing can be done to reverse climate change on a global scale — is easy to find on outlets like TikTok, where the baseless argument has gone viral in recent years.
Why it matters: Organizations like Black Girl Environmentalist are challenging the misinformation that feeds the argument, which they say can lead to a loss of power for the communities bearing the brunt of climate impacts.
Driving the news: Members of the nonprofit's leadership team were just recognized on Pique Action and Harvard Chan C-HANGE's "Climate Creators to Watch" annual list for their advocacy work engaging people on issues of climate and environmental justice.
The backstory: In 2021, Wanjiku "Wawa" Gatheru founded Black Girl Environmentalist (BGE), which seeks to empower Black girls, women and non-binary peoples in climate action by facilitating increased representation within environmental disciplines.
It began as an online space providing digital educational resources, mentorship and programming, but has since evolved into an in-person, community-based network, launching next month in eight cities across the U.S. and the U.K.
Creating optimism and a sense of agency around climate solutions while diversifying how people think a climate scientist or activist should look like are some of BGE's tenets.
What they're saying: "We want people to know that being in climate doesn't have to be all doom," says Gatheru.
"It's not too late and the concept of 'giving up' is a privileged one. Especially for so many already experiencing the brunt of the issue."
A Kenyan-American climate storyteller, Rhodes scholar and former revolutionary power fellow at the Department of Energy, Gatheru led the creation of the state of Connecticut's first-ever food security assessment of a public higher-ed institution, which has since been cited in federal legislation.
The 24-year-old founder says she's been in the climate movement space since she was 15, which was when she decided she'd dedicate her life to environmental justice.
"I've unfortunately come across in many of these spaces, a lack of prioritizing Black voices, and particularly Black girls, Black women and Black non-binary environmentalists," Gatheru tells Axios.
"I was constantly asking the question: 'Where are we in these conversations?' I know on the ground we are here, we are creating solutions, as a means of survival, we've been doing environmental justice before environmental justice was a term, but we're not really here."
Meanwhile: Arielle V. King, the group's programming director, says there's a demonstrated need for accessible resources that teach how the pursuit of racial and climate justice are "deeply connected."
The disproportionate burden of climate change on communities of color and the lack of protection and over-policing of those same neighborhoods are connected through a legacy of systemic racism and environmental injustice, King tells Axios.
"If I'm talking about prison abolition, if I'm talking about Black Lives Matter, or another Black person being slain by police, that is an environmental issue," says King.
"The same communities that are over-policed in this country are the ones that have the least amount of trees or access to fresh, affordable food."
Zoom out: A 24-year-old environmental justice advocate and educator, King has been a host of the "The Joy Report" podcast, which spotlights climate solutions, and worked as an environmental justice staff attorney at the Environmental Law Institute.
She grew up in Albany, New York's South End, in what she considers a "very environmentally overburdened community ... with the highest asthma rates, the lowest income rates, the highest levels of pollution, and the most limited access to green space."
Up until recently, the area was a food desert.
The bottom line: "So much of environmental stewardship, environmental leadership is grounded in the knowledge and lived experience of Black women and Black non-binary folks," King tells Axios.
"One of the most important parts of the environmental justice movement is the ability to create self-determination for those who have been most impacted by environmental harm, and allow people to have a say."
Go deeper