The early scramble to prepare for hurricane season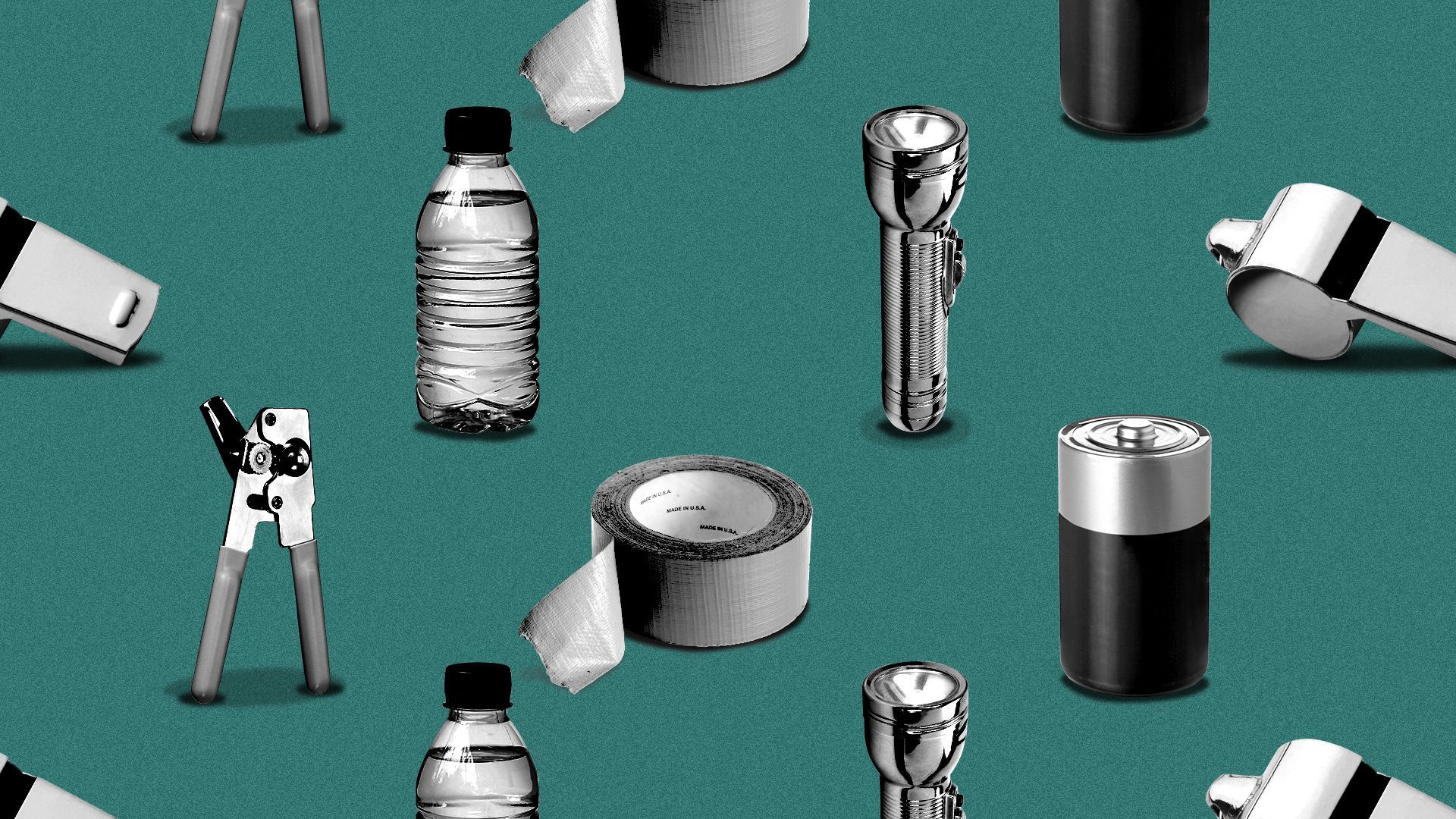 Coastal states are already rushing to prepare for an Atlantic hurricane season that forecasters warn will be unusually unpredictable.
Why it matters: Just a decade or two ago, fretting about hurricane season in June was akin to putting up Christmas decorations before Halloween.
But officials throughout the South and along the East Coast are asking residents to pay attention earlier as storms grow more intense and seasons start sooner and end later, in part due to human-caused climate change.
What's happening: In New Orleans, the start of the season last week was cause for a media day. Ten top local officials gathered with the mayor to deliver a stern reminder for the next six months:
Prepare now. And, "we cannot be complacent," said Homeland Security and Emergency Preparedness Director Collin Arnold.
State of play: The NOAA issued a 2023 outlook that left some folks feeling good — a 40% chance of a near-average hurricane season, and a 30% chance of below and above-average seasons.
But, as New Orleans Mayor LaToya Cantrell said, "It only takes one storm to make it an active season."
Then on June 2, a day after the season officially opened, the first named tropical storm of the season formed in the Gulf of Mexico.
Now coastal residents and leaders can sing the seasonal lyrics by heart:
Don't wait / Prepare now / Know your zone / Gather an emergency kit / Have an emergency plan / Understand your insurance policies / Change the batteries / Keep your gas tanks half full and your EVs charged.
Zoom in: Florida, still reeling from Hurricane Ian, which hit the state as a Category 4 storm last September, waived taxes on items such as batteries, radios, generators, soap and pet supplies through June 9, Axios Miami reported.
In Texas, one county near Houston launched eight digital billboards telling people to be aware of hurricane season and take necessary precautions.
South Carolina's emergency management division urged residents to download an app and plan their evacuation routes, a particularly poignant reminder in a state where I-26 between Charleston and Columbia is notorious for being overwhelmed the day before landfall.
Yes, but: Not all officials treated June 1 as a key date on the weather calendar. In hurricane-prone North Carolina, Gov. Roy Cooper, who last week unofficially declared a "state of emergency" over education, didn't mention hurricane season this week. But he did urge people to start preparing in a message on May 2.
Our thought bubble: Few places are as serious about June 1 as New Orleans, which is in many ways still recovering from 2005's Hurricane Katrina, and 2021's Hurricane Ida still reverberates.
Axios New Orleans reporter Chelsea Brasted shared a few personal tips that go beyond FEMA's supply list:
🎥 I use my cell phone to take a video of my entire house, opening every drawer and cabinet, just in case I need to prove to my homeowners insurance company how things looked and what we owned.
📞 I always double-check that I've got phone numbers for at least a couple of my neighbors.
The bottom line: For some, preparing early for hurricane season could be lifesaving.
Go deeper