Debt ceiling winners: Vulnerable lawmakers turn lemons into lemonade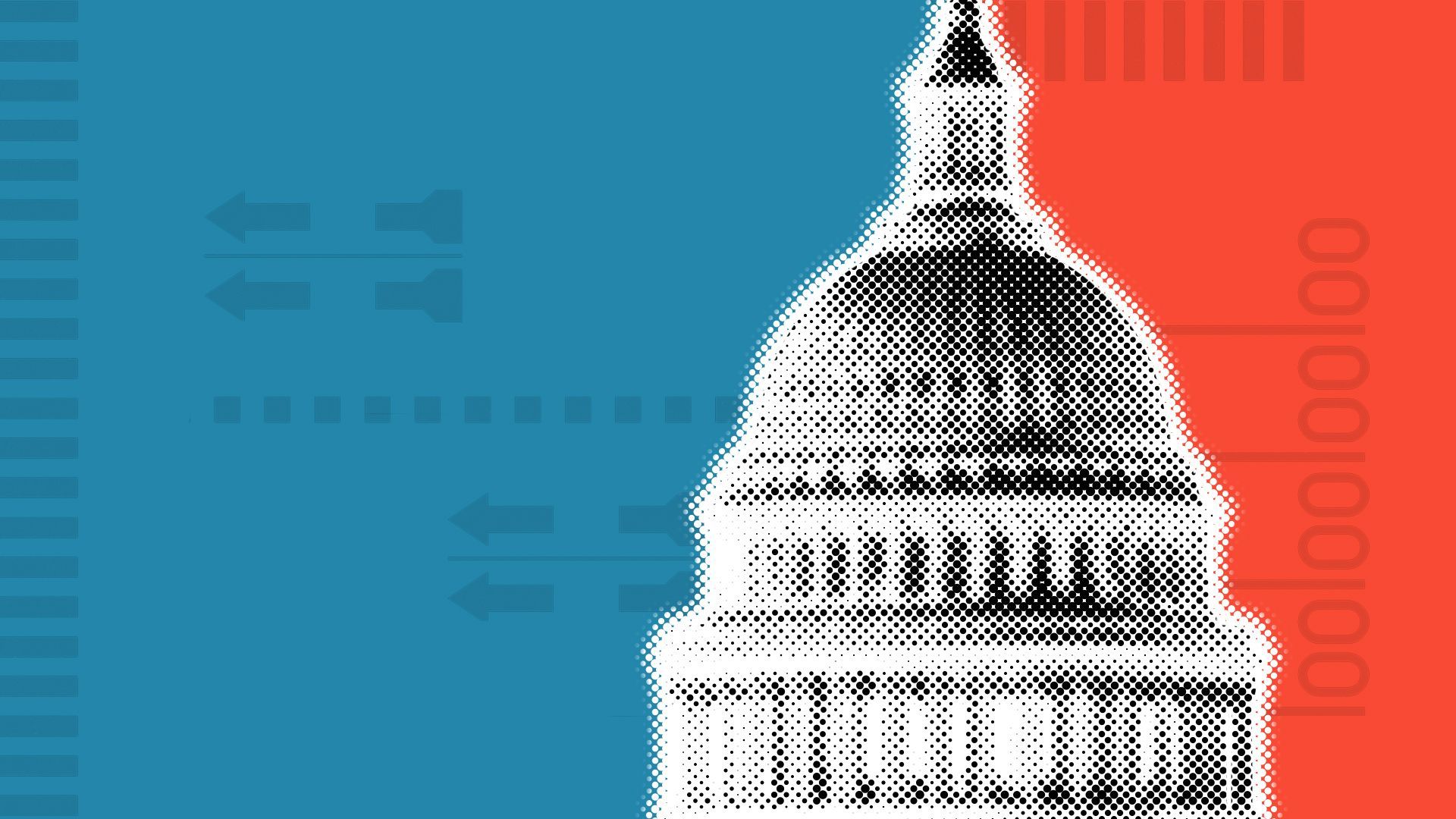 With the debt ceiling debate behind them for another two years, vulnerable lawmakers in swing districts — from both parties — are breathing a sigh of relief.
Why it matters: Both sides risked potential backlash from their respective ideological flanks, but many feel they came out with a compromise that projects serious governance and puts them on a stronger political footing.
The fact that two-thirds of the House GOP — and even eight hard-right Freedom Caucus members — backed the deal will make it harder to target the moderate Republicans in primaries over this issue.
Democrats in tough districts also can tout their support for spending discipline to burnish a moderate image.
Go deeper: Debt ceiling fights carry monumental political and financial peril, something many lawmakers fear would be heightened in the heat of an election year.
But lawmakers and strategists from both parties are confident the issue has been defused.
For Republicans, party officials are relieved the episode empowered House Speaker Kevin McCarthy (R-Calif.) against the often self-defeating instincts of his caucus' right flank.
Details: The bill House Republicans passed in April — the Limit, Save, Grow Act — would have lifted the debt ceiling by $1.5 trillion or until March 2024, dropping the issue into the heart of the 2024 primary calendar.
But McCarthy and President Biden agreed to a bill suspending the debt ceiling until January 2025, meaning it likely will be tackled in the lame duck session after the 2024 general election.
What they're saying: "One critical piece in the deal that is not being looked at as a positive for the Democrats, but I view it as a tremendous positive and a win ... is that we're raising the debt ceiling for two years," said Rep. Jared Moskowitz (D-Fla.).
Moskowitz said it would have been "catastrophic for the American people" to have a debt ceiling fight "in the middle of a partisan presidential election," calling it "not just a win for Joe Biden, but a win for the country."
Rep. Don Bacon (R-Neb.) cast this year's debt ceiling talks as "grownups at the table, meeting in the middle," and said that "if you're closer to the election, there may be less willingness to compromise."
"[I] fear that this [House Republican] majority would, again, use this threat as a political tool to try to embarrass the president," said Rep. Dan Kildee (D-Mich.).
By the numbers: Congress hasn't taken a vote to raise or suspend the debt ceiling in an election year since 2014. The last time it took one in a presidential election year was 2012.
Once a routine act, debt ceiling votes have become increasingly fraught, with Republicans in particular often using the issue to extract spending cuts from Democratic administrations.
Reality check: The House campaign committees targeted their rivals over debt ceiling votes — Democrats hitting Republicans on voting to cut benefits for veterans, Republicans hitting Democrats for opposing any spending cuts — but there's little expectation these votes will be major factors in the 2024 campaign messaging.
The intrigue: Moskowitz, who won by just 5 points in 2022, said he does plan to incorporate the debt ceiling into his campaign message — arguing a vote for Democrats is a "vote for normalcy" on the issue.
"We already had Donald Trump saying live on CNN that the U.S. should default," Moskowitz said. "Imagine what he would say in January or February or March of next year."
The bottom line: Historically, big compromises between a Democratic president and conservative Congress benefit the incumbents.
Both Bill Clinton and the Republican-controlled Congress won re-election in 1996 after heated fights over spending and entitlements that led to a government shutdown — and later, a major legislative compromise over welfare reform.
President Obama's high-stakes fiscal fights with the Tea Party-fueled Republican House in the 2010s also led to Obama winning a second term — and Republicans comfortably retaining their House majority.
Voters like divided government, which would bode well for both Biden and the House GOP's political prospects in 2024.
Go deeper