Apple to warp reality for real dollars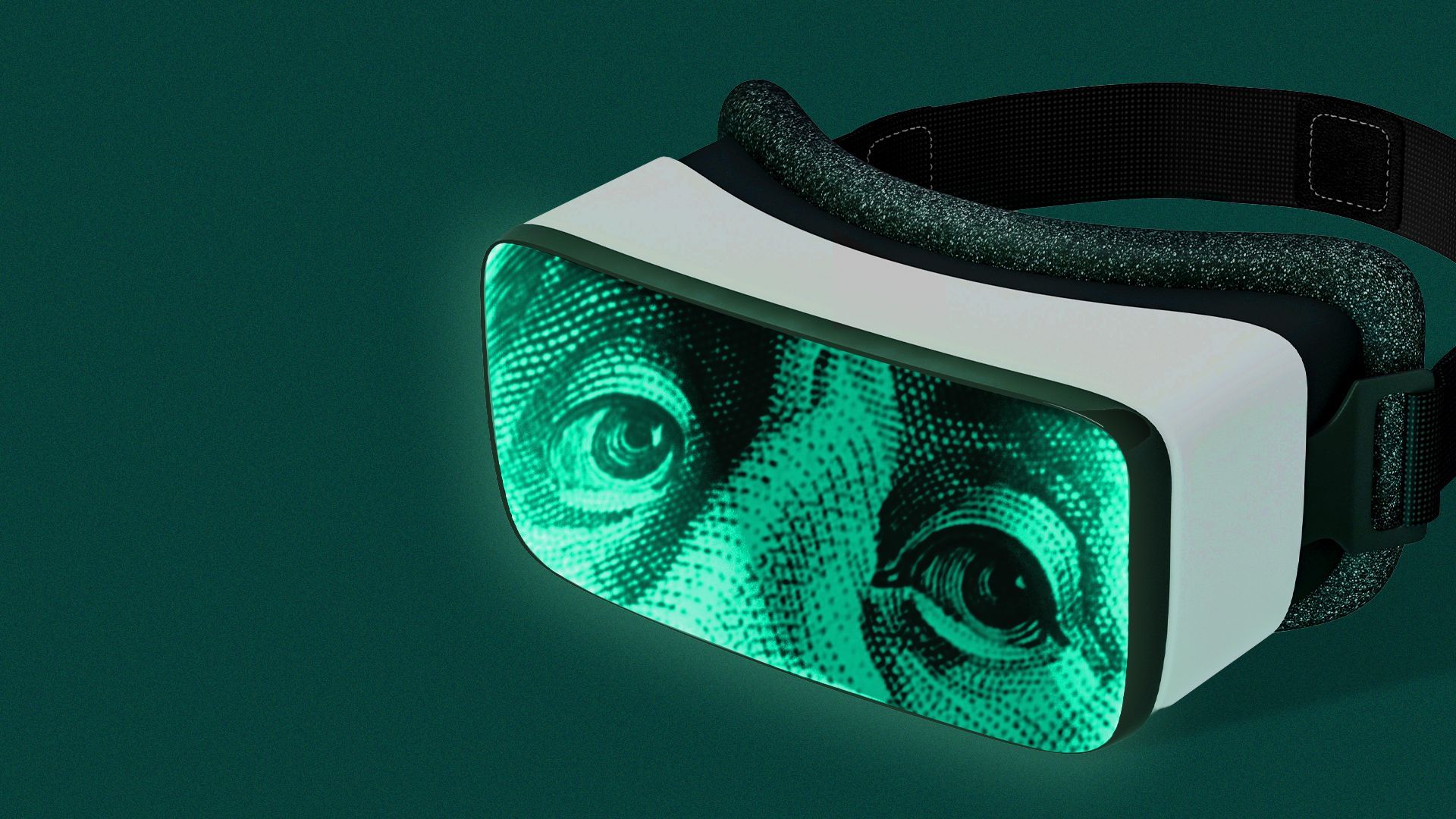 After reportedly being delayed several times over the last few years, Apple's mixed-reality (MR) headset launch is widely expected Monday.
Why it matters: Apple hasn't introduced a major new product category in almost a decade — when the Apple Watch went on sale in 2015.
Rarely first out of the gate with new technologies, Apple's entry also comes more than 10 years after the first Oculus Rift, which kicked off a virtual reality (VR) frenzy.
Since then, adoption of VR has been slow — most U.S. adults have not used reality-warping technology.
What to expect: With a $3,000 rumored price tag, the device is said to feature two modes — augmented reality (AR) and VR.
AR mixes a view of the real world with digital information and graphics, while VR is designed to transport the mind almost fully into a digital environment by blocking out the real world.
The intrigue: Apple usually commands the tech spotlight anytime it has a major announcement, Axios' Ina Fried notes, but not only is there an AI frenzy to contend with now, there's also an economic environment where consumers have been cutting back on spending.
What to watch: Because Apple's success relies in large part on the harmony between its hardware and software (they fuel each other), the headset could serve as another pricey gateway into its high-margin services business, which raked in nearly $21 billion at the start of the year.
Go deeper
Go deeper