Retail sales declined in March as consumers cut back spending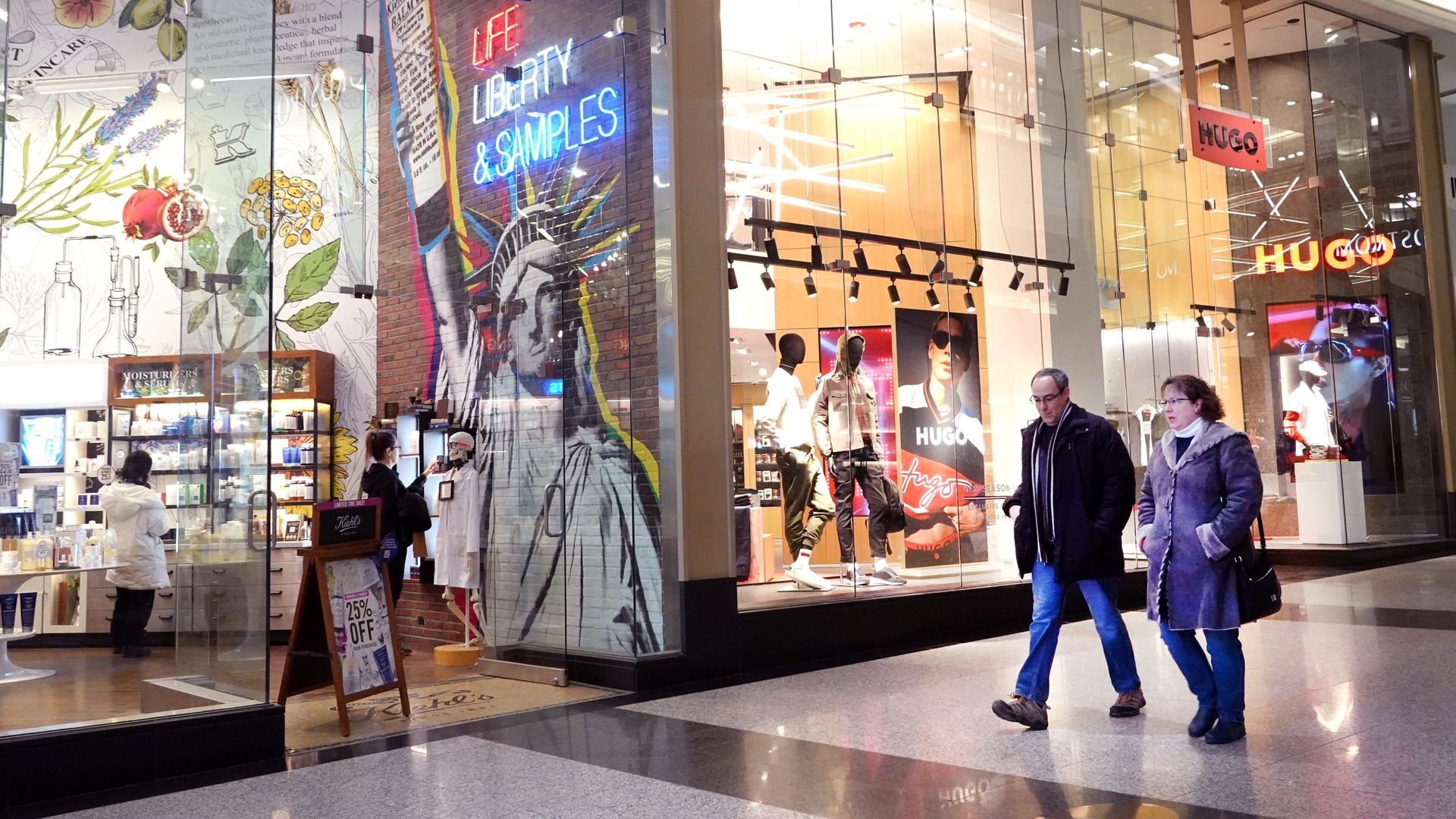 Consumers pulled back on spending at retail stores for the second straight month, causing retail sales to fall 1% in March, the Commerce Department said on Friday.
Why it matters: The strong consumer spending that has long underpinned the economy is fading.
Details: The biggest spending drop-off last month was at gas stations, where retail sales fell sharply by 5.5% last month, helping drag down the overall figure.
That decline may be a reflection of cheaper gas since the data is not adjusted for inflation.
Yes, but: Even after stripping out gas stations, retail sales fell 0.6% — a notable decline after February's 0.2% drop.
That is the result of less spending across a broad range of retail categories, including stores that sell building supplies (-2.1%), electronics (-2.1%), and clothing (-1.7%).
The bottom line: The data sends a worrying signal about the health of the consumer, which has been a consistent bright spot for the economy.
But it may also be welcome news for the Federal Reserve, which has been looking for signs of cooler demand to help put a lid on inflation.
Go deeper