Failed candidate charged in New Mexico shooting spree at Democrats' homes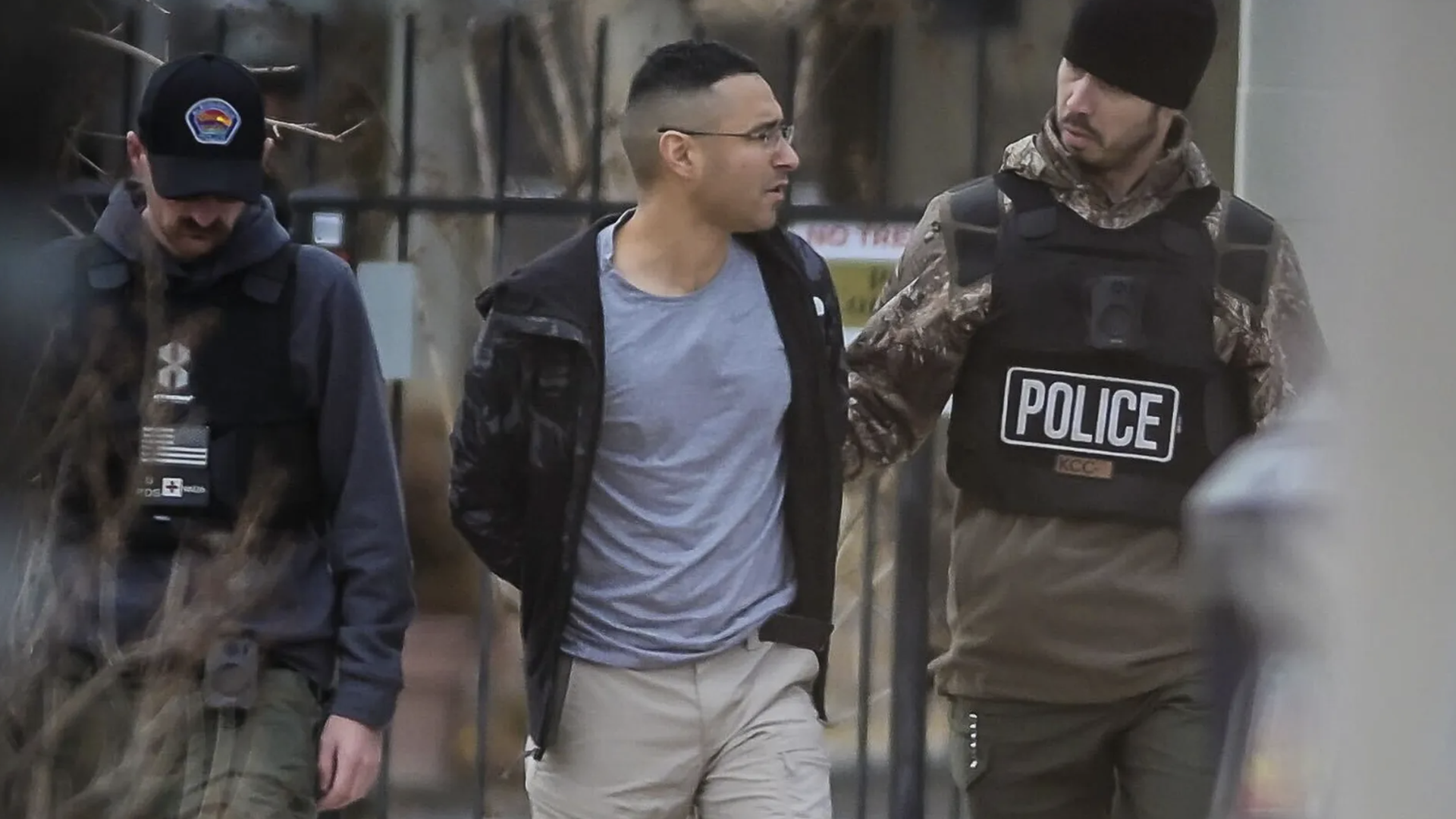 Solomon Peña, an unsuccessful New Mexico Republican candidate accused of shootings at Democratic officials' homes in the state, now faces federal charges.
Driving the news: Prosecutors accuse the 40-year-old Peña of organizing the shootings at the homes of two Bernalillo County commissioners and two New Mexico state legislators following his November state House election loss, per a Department of Justice indictment that was unsealed Wednesday.
"The shootings, one of which involved a machine gun, were carried out between Dec. 4, 2022, and Jan. 3, with assistance from co-conspirators" including Demetrio Trujillo, 41, and Jose Trujillo, 22, who also face charges, according to a DOJ statement.
"Before the shootings, Peña visited the homes of at least three Bernalillo County commissioners and allegedly urged them not to certify the election results, claiming that the election had been 'rigged' against him," the DOJ added.
"Following the Bernalillo County board of commissioners' certification of the vote, Peña allegedly hired others to conduct the shootings and carried out at least one of the shootings himself. At least three of the shootings occurred while children and other relatives of the victims were at home."
Zoom out: The incidents occurred amid a surge in reported attacks and threats that targeted elected officials.
Zoom in: The shootings did not injure anyone, but the Albuquerque Journal notes that bullets "pierced" the bedroom window of the 10-year-old daughter of state Sen. Linda Lopez as she slept.
Peña has been in pretrial detention since his arrest in January on state charges.
Now, Peña, Demetrio Trujillo, and Jose Trujillo have been charged with conspiracy, interference with federally protected activities and several firearms offenses, including the use of a machine gun.
Jose Trujillo was also charged with possession with intent to distribute fentanyl and firearms offenses, including possession of a machine gun.
What we're watching: If convicted, Peña faces a mandatory minimum sentence of 60 years in prison.
What they're saying: "In America, the integrity of our voting system is sacrosanct," said U.S. Attorney Alexander Uballez for the District of New Mexico. "These charges strike at the heart of our democracy."
"Voters, candidates, and election officials must be free to exercise their rights and do their jobs safely and free from fear, intimidation, or influence, and with confidence that law enforcement and prosecuting offices will lead the charge when someone tries to silence the will of the people," he added.
"To those who try to sow division, chaos, and fear into our democratic process, these charges should send a message that we are unified, organized, and undaunted."
Go deeper