New Mexico police investigate shootings at Democrats' homes, offices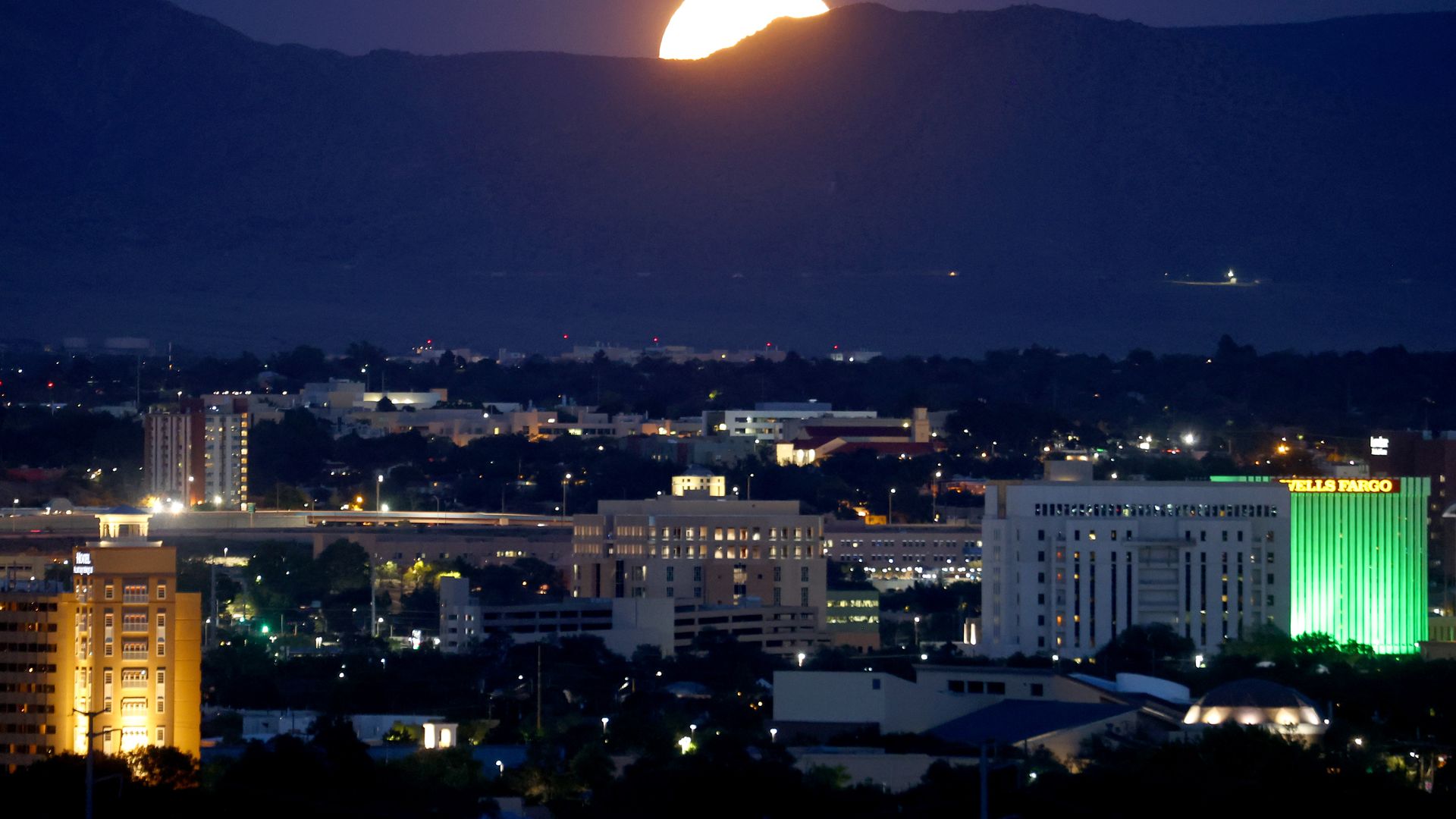 Multiple shootings have occurred at the homes and offices of elected Democratic officials in New Mexico in the last month, Albuquerque police said.
Why it matters: While police are still trying to determine if the incidents are connected, they are the latest attacks that have targeted elected officials, and come amid a rising number of threats against politicians.
Driving the news: Local and federal authorities are still investigating the shootings, which happened on five separate days, police said.
Nobody was injured in the attacks, but the shootings caused damage to three homes.
Police originally said there were four shootings before announcing in a statement on Thursday that a fifth attack occurred on Dec. 10 at the former campaign office for newly elected New Mexico Attorney General Raúl Torrez.
Zoom in: Albuquerque police said the shootings began on Dec. 4 when Bernalillo County Commissioner Adriann Barboa's home was targeted.
One week later, more than a dozen shots were fired at the home of former commissioner Debbie O'Malley, police said.
At least eight shots were fired at the homes of state Sen. Linda Lopez on Jan. 3 and three shots were fired at the office of state Sen. Moe Maestas on Jan. 5, ABQ police said.
What they're saying: "I am deeply concerned about the shootings that have occurred at the residences of some of our elected officials," Albuquerque Police Chief Harold Medina tweeted Thursday.
Detectives are gathering evidence from four different incidents and working with "federal partners to analyze the evidence," Medina said.
"Fortunately, nobody has been injured by these shootings," Medina said in a press release. "But every time someone fires a gun into a home or business, there is a potential for tragedy. Our detectives are working overtime to track down the offender or offenders and hold them responsible."
Republican lawmakers said in a statement to AP that they were "incredibly grateful that our Senate colleagues, their families, and the other victims are uninjured."
"The Albuquerque Police Department, New Mexico State Police, and the FBI have launched an investigation and we eagerly await the arrest and prosecution of the perpetrator."
The big picture: More than 9,000 threats were made against members of Congress in the past year, the U.S. Capitol Police said in December. That's an increase of about 400% over the last six years.
Last summer, Rep. Lee Zeldin (R-N.Y.) was attacked onstage during a campaign event.
In October, an assailant came to former House Speaker Nancy Pelosi's home in San Francisco and attacked her husband, Paul, with a hammer, causing serious injuries.
More from Axios
Threats against lawmakers continue to surge, Capitol Police say
Pelosi attack stokes Congress' fears: "Somebody is going to die"
Capitol officer injured in riot says he's leaving force because of mob
Go deeper