Yellen warns U.S. will run out of money on June 5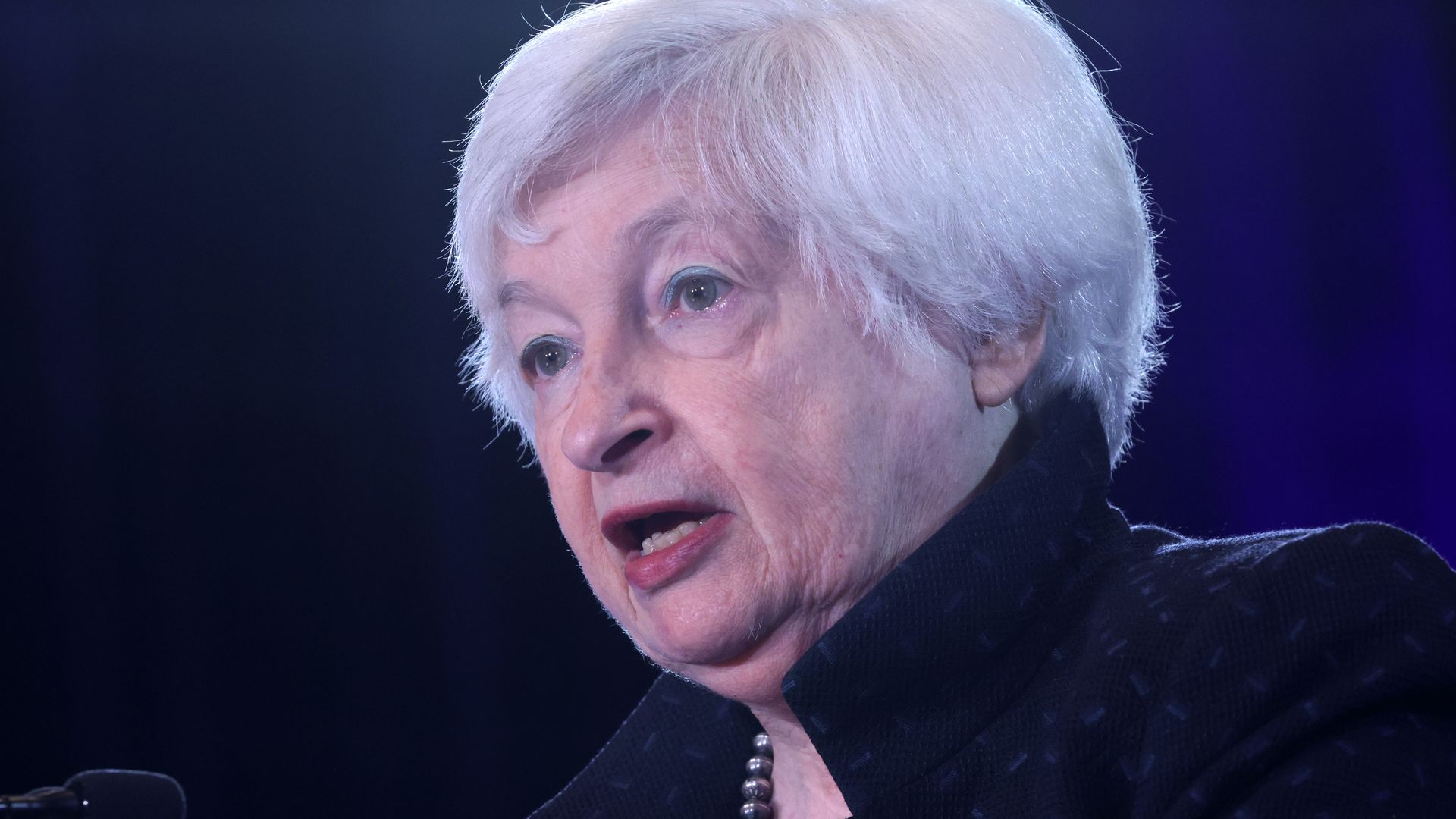 Treasury Secretary Janet Yellen has given Congress a more precise date — June 5 — for when the U.S. government will hit the debt ceiling and run out of money to pay its bills.
Why it matters: Yellen's previous warnings estimated the U.S. would hit the so-called X-date as early as June 1, but her latest letter provides a firmer deadline as lawmakers and the White House work to avoid a damaging debt default.
What they're saying: "Based on the most recent available data, we now estimate that Treasury will have insufficient resources to satisfy the government's obligations if Congress has not raised or suspended the debt limit by June 5," Yellen said in a Friday letter to congressional leadership.
"I continue to urge Congress to protect the full faith and credit of the United States by acting as soon as possible."
Flashback: On Monday, in her third warning, Yellen said the U.S. government is "highly likely" to run out of money as early as June 1.
The big picture: While House Speaker Kevin McCarthy (R-Calif.) claimed this morning that progress in the negotiation was being made, he cautioned that a final deal wasn't at hand.
"There is forward progress," Rep. Patrick McHenry (R-N.C.) told reporters today. "But each time there's forward progress, the issues that remain become more difficult and more challenging."
Go deeper: What the credit rating agencies are saying about the U.S.
Go deeper