Yellen triples down on debt ceiling deadline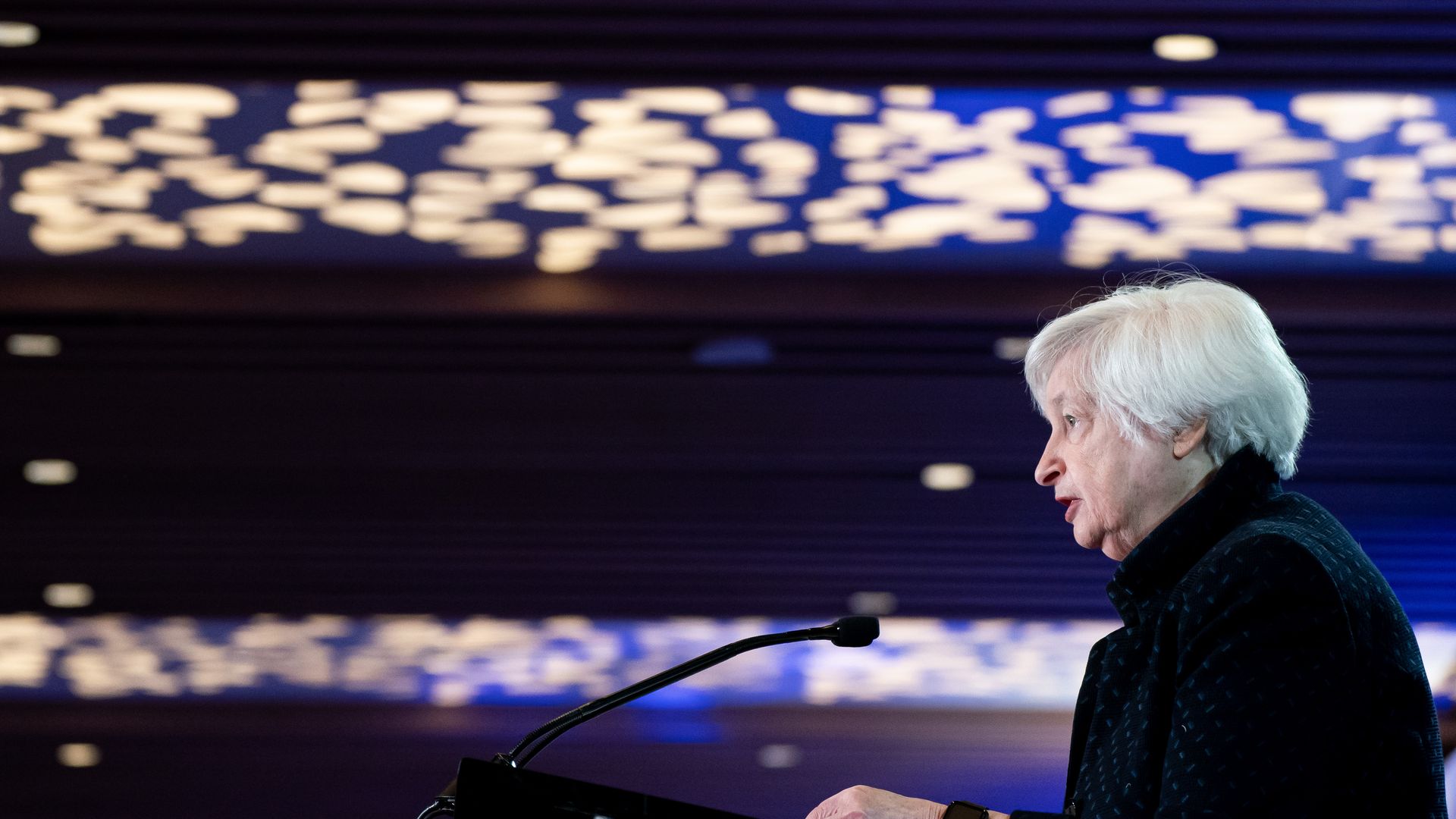 Treasury Secretary Janet Yellen warned on Monday that the U.S. government is "highly likely" to run out of money as early as June 1.
Why it matters: The date leaves President Biden and House Speaker Kevin McCarthy less than 10 days to find an agreement — and the votes — for a compromise to cut spending and raise the debt ceiling.
As the debt ceiling X-date approaches, Treasury is monitoring inflows and outflows to provide a more precise estimate of when the U.S. will run out of money.
"[W]e have already seen Treasury's borrowing costs increase substantially for securities maturing in early June," Yellen warned in a letter to McCarthy on Monday.
"If Congress fails to increase the debt limit, it would cause severe hardship to American families, harm our global leadership position, and raise questions about our ability to defend our national security interests."
Driving the news: McCarthy and Biden were scheduled to meet Monday to discuss a potential deal on raising the debt limit in exchange for spending cuts.
Before the meeting, McCarthy told reporters: "We can get a deal tonight, we can get a deal tomorrow.
"Decisions have to start being made," he said.
Negotiators for McCarthy and the White House met at the Capitol for approximately three hours on Monday, after meetings on Sunday that lasted almost four hours.
Go deeper: Uncertainty hangs over the meeting, with neither Biden nor McCarthy (R-Calif.) convinced the other side is willing to compromise.
Go deeper