Black lawmakers push Congress to do more on police reform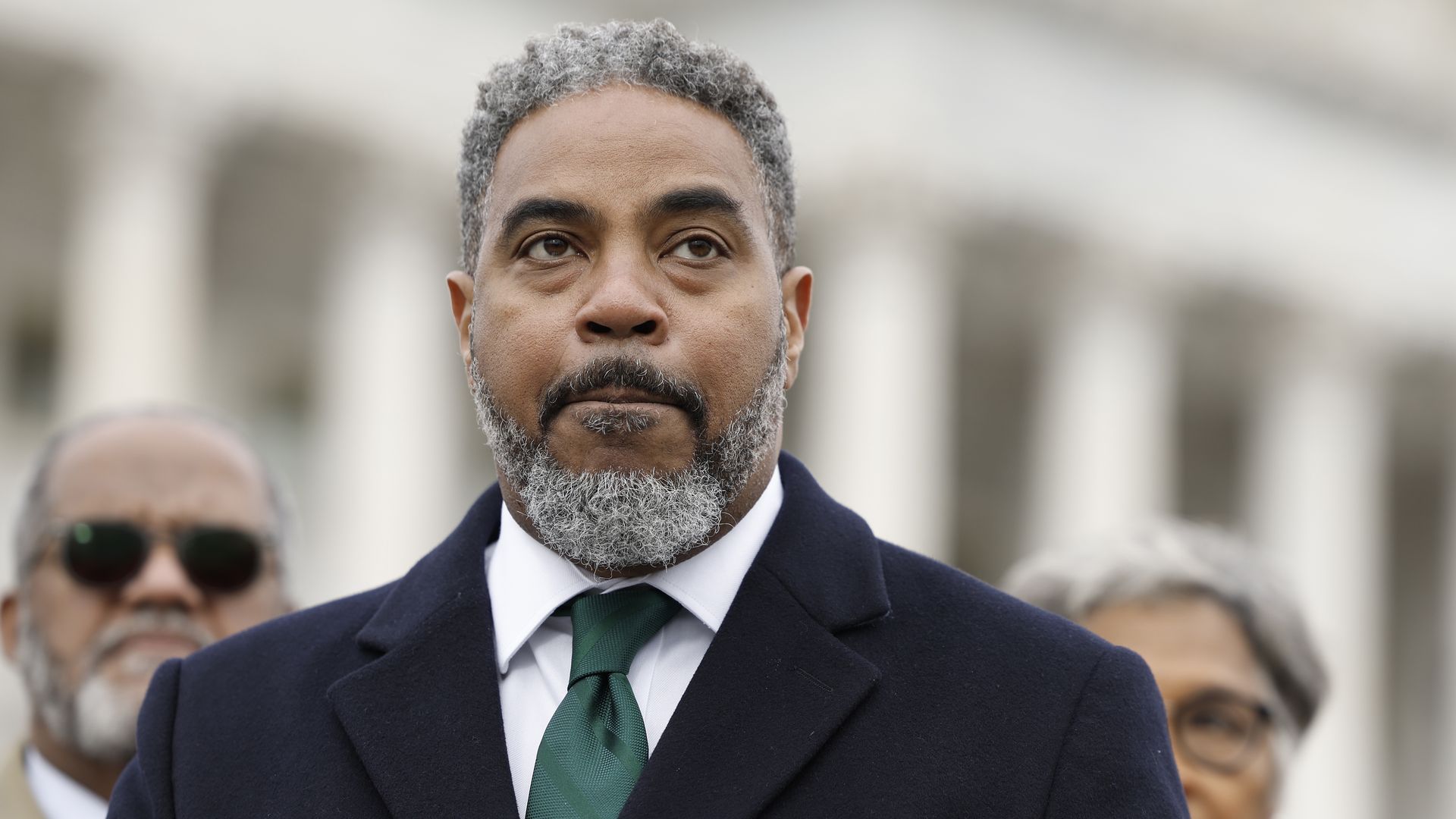 A year after President Biden signed an executive order to improve policing nationwide, Congressional Black Caucus Chair Steven Horsford (D-Nev.) said there's more "we must do to put an end to bad policing in America."
Driving the news: The CBC said the progress the Justice Department has made in the past year could have a real impact on decreasing police violence against people of color.
The executive order requested the DOJ oversee a number of initiatives in the country's police department that would make interactions between law enforcement and people of color less lethal.
"Those provisions include updating its use of force policies and requirements for body-worn cameras; prohibiting sale and purchase for military-style weapons; providing stronger guidance to states and localities on death in custody investigations; and banning chokeholds and minimizing the use of no-knock warrants," Horsford said.
The Justice Department released a number of reports Thursday including new guidance prohibiting police from racial profiling and a commitment to investigate deaths that occur in police custody.
Background: Horsford and other CBC members recently met with Attorney General Merrick Garland to express their concerns about the status of the executive order.
"While our work is not done, we are proud of the important changes we have made over this past year to update our internal policies and better provide our state and local partners with the resources and support they need to keep communities safe from violent crime, advance transparency, and build community trust," said Garland.
Biden issued the order two years after the death of George Floyd, a Black man killed by Minneapolis police, months before the 2020 presidential election.
Democrats originally proposed legislation aimed at reforming police practices across the U.S. after Floyd's death, but that bill failed in Congress — causing Biden to respond with the executive order.
What's next: Biden and Black lawmakers said the executive order is not enough and Congress needs to pass legislation that reforms policing nationally.
"We know that implementing real and lasting change at the state and local levels requires Congress to act. I urge Congress to enact meaningful police reform and send it to my desk. I will sign it," Biden said.
The bottom line: Getting Republican lawmakers to support the legislation continues to be difficult due to their support for qualified immunity for police, the legal doctrine that protects officers from lawsuits.
Go deeper