Black lawmakers to meet with Garland over policing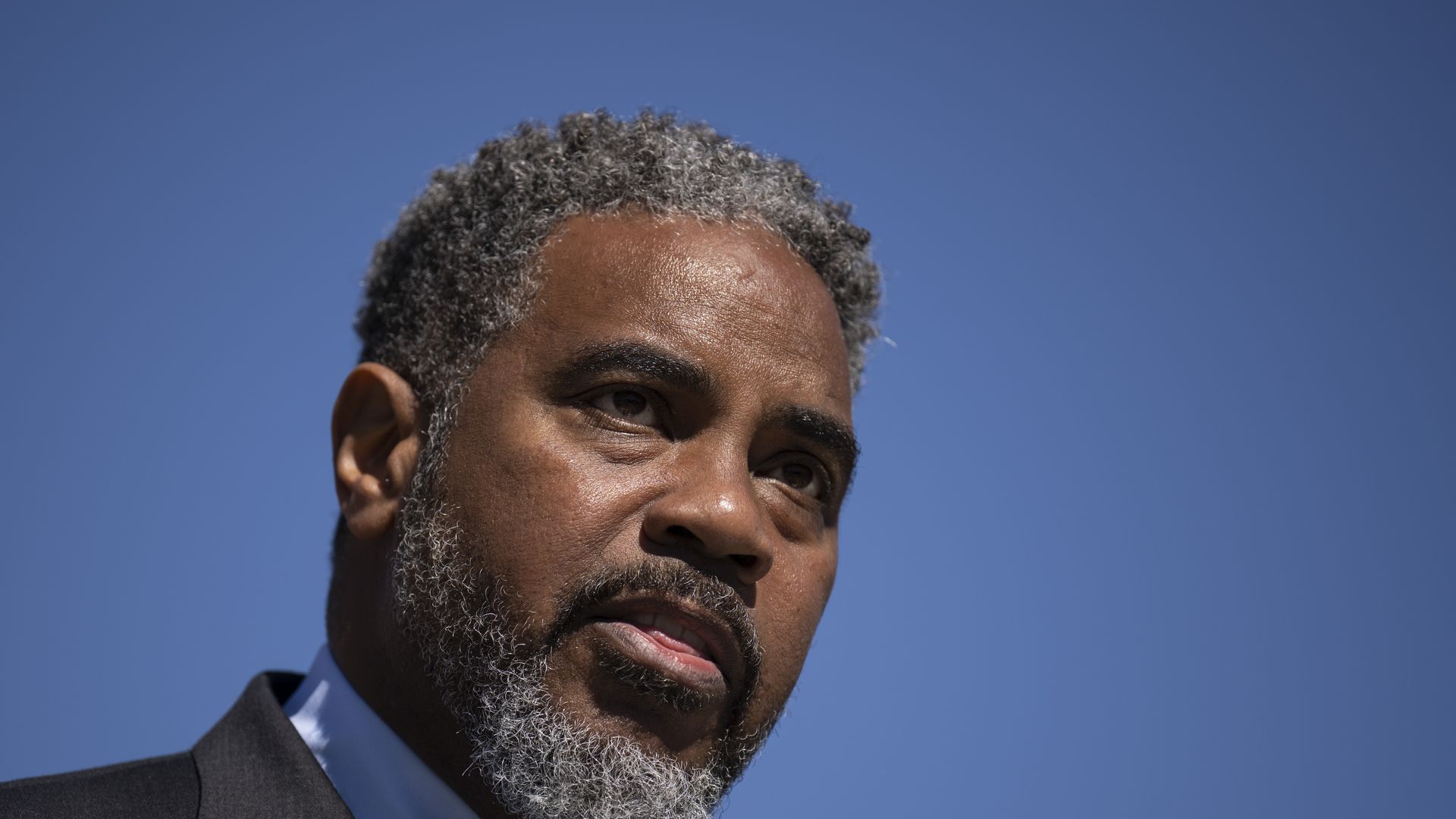 Nearly a year after President Biden signed an executive order to improve policing nationwide, Black members of Congress will meet with Attorney General Merrick Garland amid questions over whether Biden's team is doing enough to carry out the plan.
Thursday's meeting between Garland and members of the Congressional Black Caucus — led by Rep. Steven Horsford (D-Nev.) — comes as the caucus presses for more action on initiatives such as a national "accountability" database to track incidents involving police.
Why it matters: Biden's order was supposed to help bring meaningful change to police procedures in the wake of several violent incidents involving conflicts between law enforcement and African Americans.
But the Justice Department has run into roadblocks on key initiatives in the order.
Efforts to set up a national database of police incidents have been challenging, for example, because only federal law enforcement agencies — not state and local ones — are required to submit information.
Other key sections of Biden's order were aimed at improving responses to people in mental health crises, increasing safety in jails, and providing grants to that promote safer policing.
Zoom in: Biden issued the order two years after the death of George Floyd at the hands of Minneapolis police, an incident that ignited a national debate over civil liberties and how police treat minorities, particularly Black men.
Floyd's death inspired legislation aimed at reforming police practices across the U.S., but that bill — named for Floyd — failed in Congress. Biden responded with the executive order.
Horsford requested a meeting with Garland in March, two months after Tyre Nichols, a 29-year-old Black man, was beaten to death during a conflict with five Memphis police officers
"While the CBC commends the Biden administration's Executive Order ..., we are concerned about the status of the order's implementation," he wrote.
Horsford and other Black lawmakers had met with Biden in February, after Nichols was killed.
Zoom out: Black lawmakers initially praised the executive order but say Justice Department officials have largely kept them despite being the strongest supporters of it in Congress.
What they're saying: Weeks after the Justice Department asked for an update on the executive order, the department said implementing many of the sections remains a work in progress.
For example, collaborating with police departments across the country has been a challenge in developing a national database to keep police accountable, Justice officials said.
"The Executive Order requires federal law enforcement agencies to report this information to the database, but submission is voluntary for state and local agencies," said Carlos Felipe Uriarte, Assistant Attorney General.
The Justice Department, along with the Health and Human Services Department, plans to finalize guidance on how to respond to those in mental health crises next month.
Horsford told Axios he hopes to discuss a several other issues with Garland, including voting rights and an expected Supreme Court ruling on affirmative action.
Go deeper