Capitol rioter who rested feet on Pelosi staffer's desk sentenced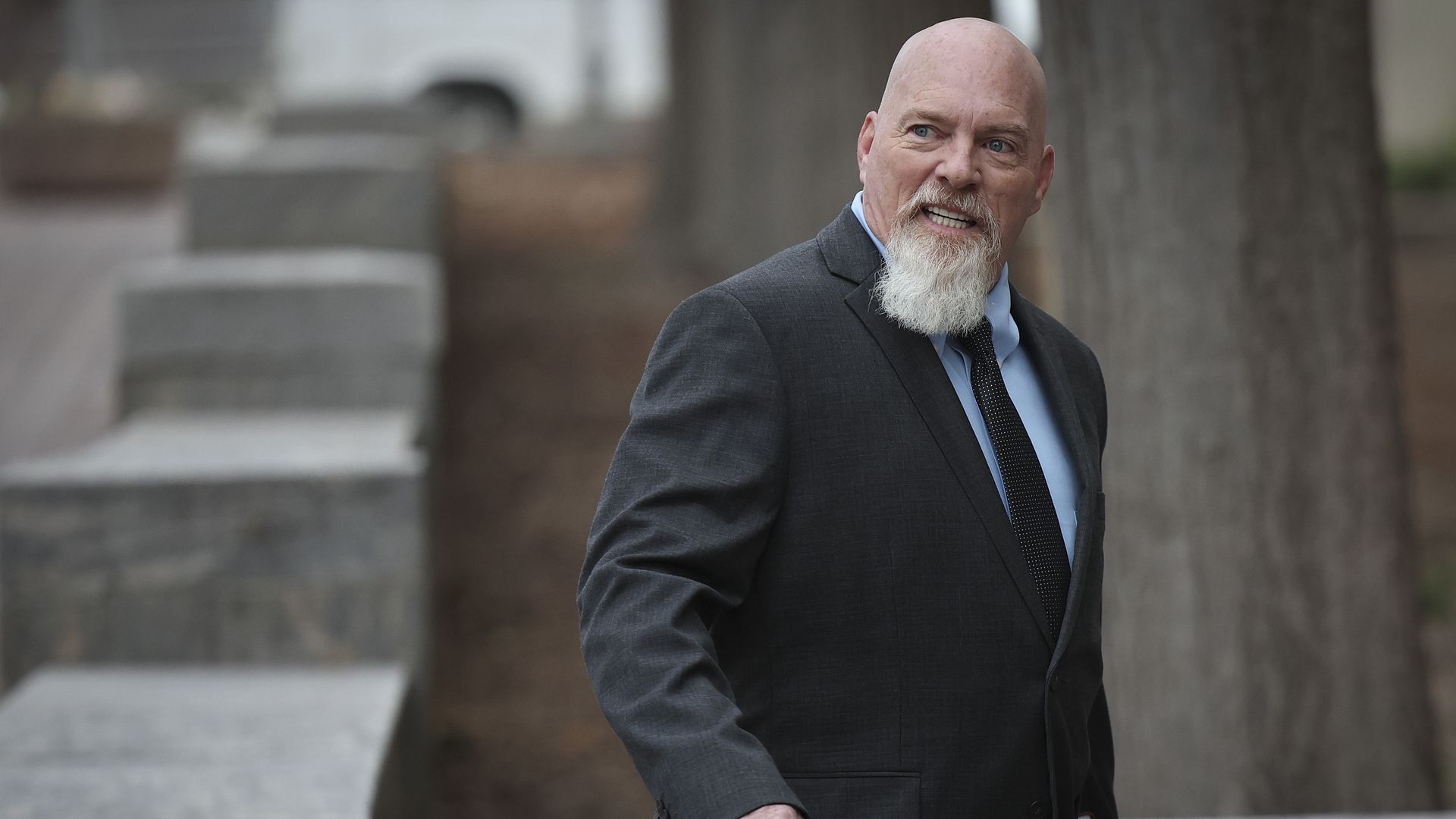 The Arkansas man photographed with his feet on a desk inside then-House Speaker Nancy Pelosi's office during the Capitol riot was sentenced to four-and-a-half-years in prison on Wednesday.
Details: Richard "Bigo" Barnett, of Gravette, was also ordered to 36 months of supervised release and a $2,000 fine, the U.S. Attorney's Office in D.C. announced.
Catch up quick: Barnett was found guilty of eight charges by a federal jury in January.
The charges include theft of government property, civil disorder, obstructing an official proceeding and possession of a deadly weapon while in the Capitol building.
Prosecutors said he exposed a stun gun/walking stick combo with spike electrodes during a face-to-face encounter with a Metropolitan Police officer.
During that encounter, Barnett threatened to call in the mob and push through the line of officers if they didn't go and retrieve a flag he had left in Pelosi's offices, prosecutors said.
Zoom out: In the 28 months since Jan. 6, 2021, more than 1,000 individuals have been arrested across the U.S. for crimes related to the Capitol breach, including more than 320 individuals charged with assaulting or impeding law enforcement, per the Justice Department.
Go deeper