Capitol rioter who rested feet on desk in Pelosi's office found guilty on 8 counts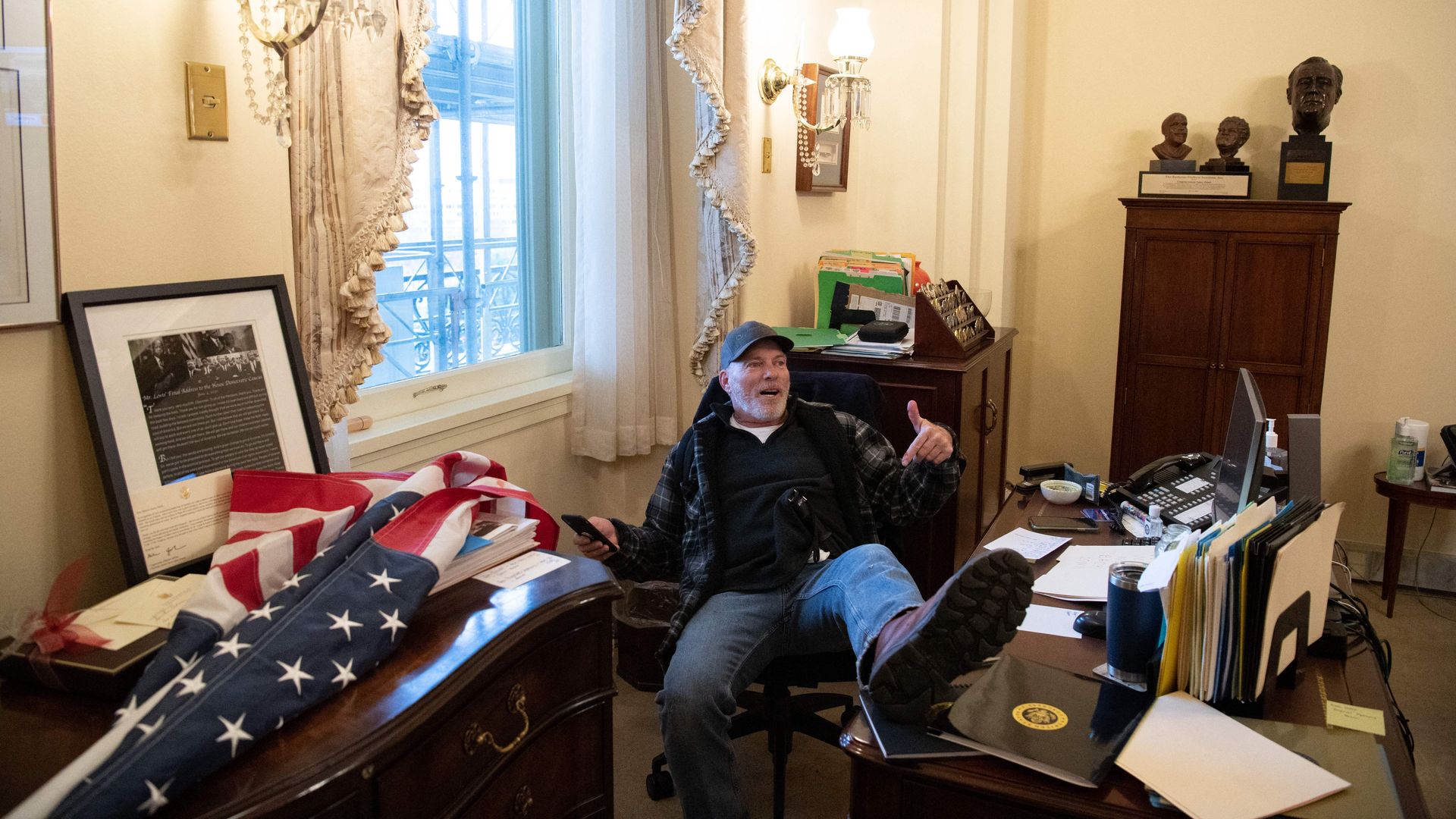 Richard Barnett, the man who was photographed with his feet propped on a desk inside the office of Nancy Pelosi during the Jan. 6, 2021 U.S. Capitol riot, was found guilty of eight charges by a federal jury on Monday, AP reports.
Details: The eight charges Barnett faced included theft of government property, civil disorder and obstructing an official proceeding — Congress' meeting to certify the Electoral College count for the 2020 presidential election.
Two charges cite possession of a deadly weapon while he was in the Capitol building — a stun gun/walking stick combo he purchased in Rogers, Arkansas, the week before.
The big picture: Nearly 1,000 people have been charged with participating in the insurrection, including three active duty Marines.
What we're watching: Sentencing is scheduled for May 3, the Arkansas Democrat-Gazette reports.
Go deeper