Man pictured with feet on Pelosi staffer's desk yells at judge: "It's not fair"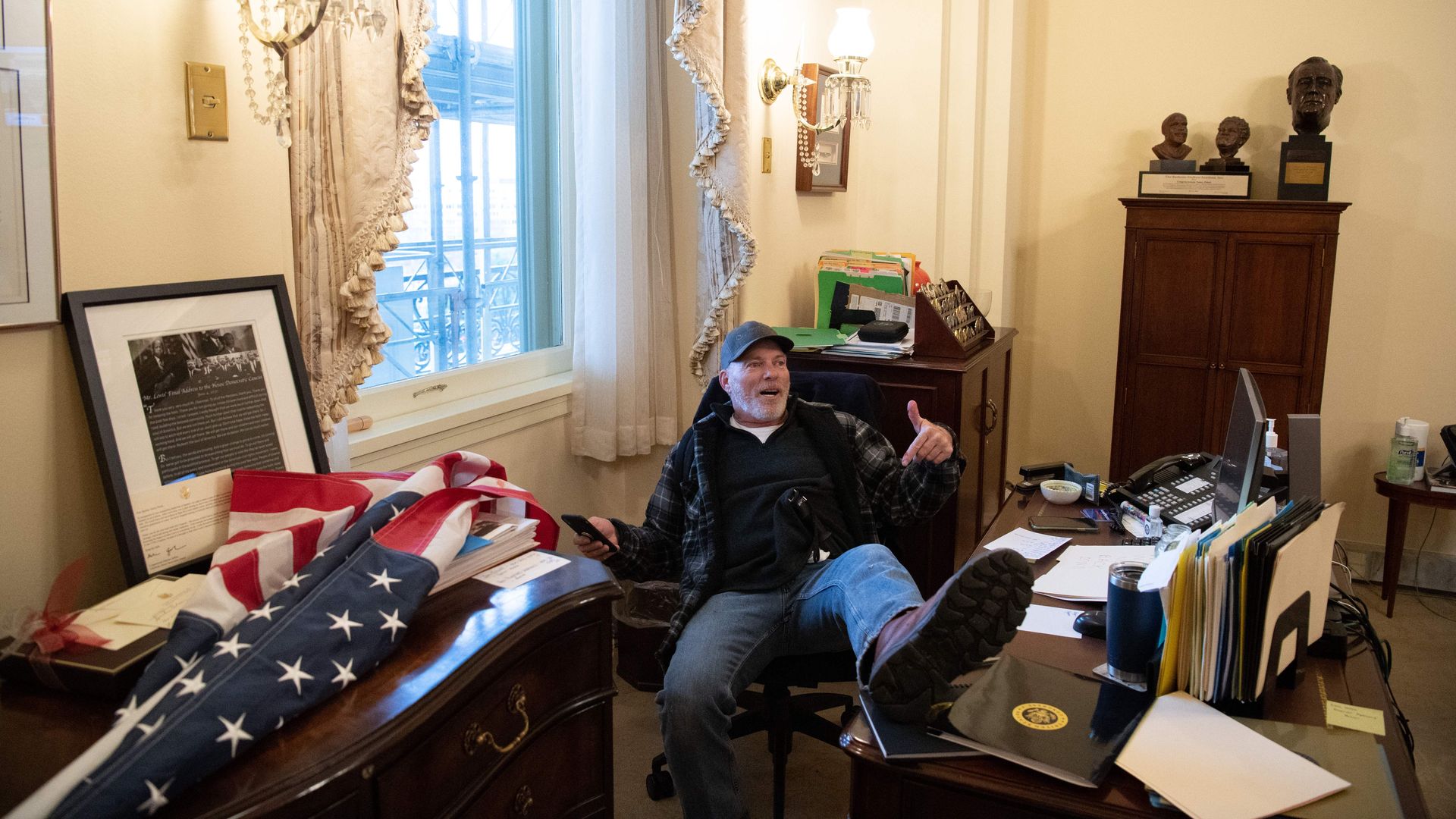 The Arkansas man who was pictured with his feet on a staffer's desk in House Speaker Nancy Pelosi's office during the Jan. 6 insurrection had an outburst in court Thursday, yelling at the judge and his own lawyers that it isn't "fair" he is still in jail, KNWA reports.
Background: Richard Barnett, 60, has been asking to be freed on bond since he was arrested days after the attack at the Capitol, per the New York Times. Barnett lost his patience after D.C. District Court Judge Christopher Cooper continued his trial until May 4.
"I've been here a long time … another month … It's not fair," Barnett said, per KNWA. "You're letting everyone else out, I need help,"
He has pled not guilty to charges of aiding and abetting, disorderly conduct in a Capitol building, parading or demonstrating in a Capitol building, and theft of government property.
Editor's note: This story has been corrected to reflect that Barnett's feet were on the desk of a Pelosi staffer, not the speaker's desk.
Go deeper