Roberts says he's "committed" to highest standards for Supreme Court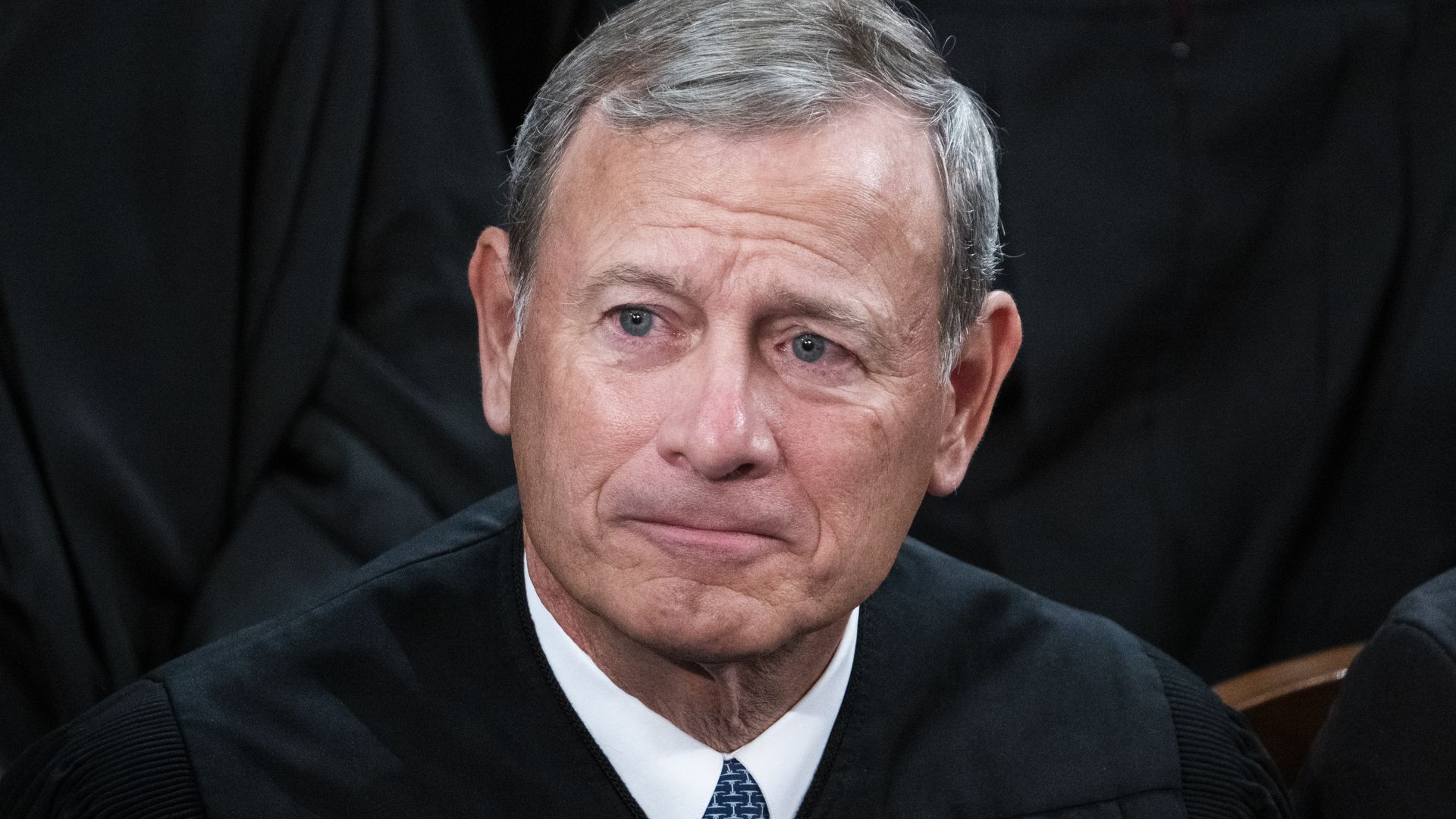 U.S. Supreme Court Chief Justice John Roberts said Tuesday night he wanted to assure people that he's "committed to making certain that we as a court adhere to the highest standards of conduct."
Why it matters: Roberts' remarks in D.C. were his first public comments since the Democratic-led U.S. panel held a hearing earlier this month exploring the possibility of the Supreme Court adopting a formal code of ethics, like all other federal judiciaries have.
The intrigue: Roberts did not outline in his speech at the American Law Institute's annual dinner what measures he was looking into and nor did he address the potential ethical issues surrounding the court or calls for an ethics code.
But he did reference an "issue of concern inside the court" before emphasizing his commitment to standards.
What he's saying: "We are continuing to look at things we can do to give practical effect to that commitment and I am confident there are ways to do that that are consistent with our status as an independent branch of government under the Constitution's separation of powers," Roberts said.
Context: There have been mounting calls for the Supreme Court to adopt a formal code of ethics in recent months after ethical issues emerged, in particular allegations that conservative Justice Clarence Thomas failed to properly disclose luxury trips received from an influential Republican donor.
Editor's note: This article has been updated with new details throughout.
Go deeper