AirTags track car thieves — but you don't have to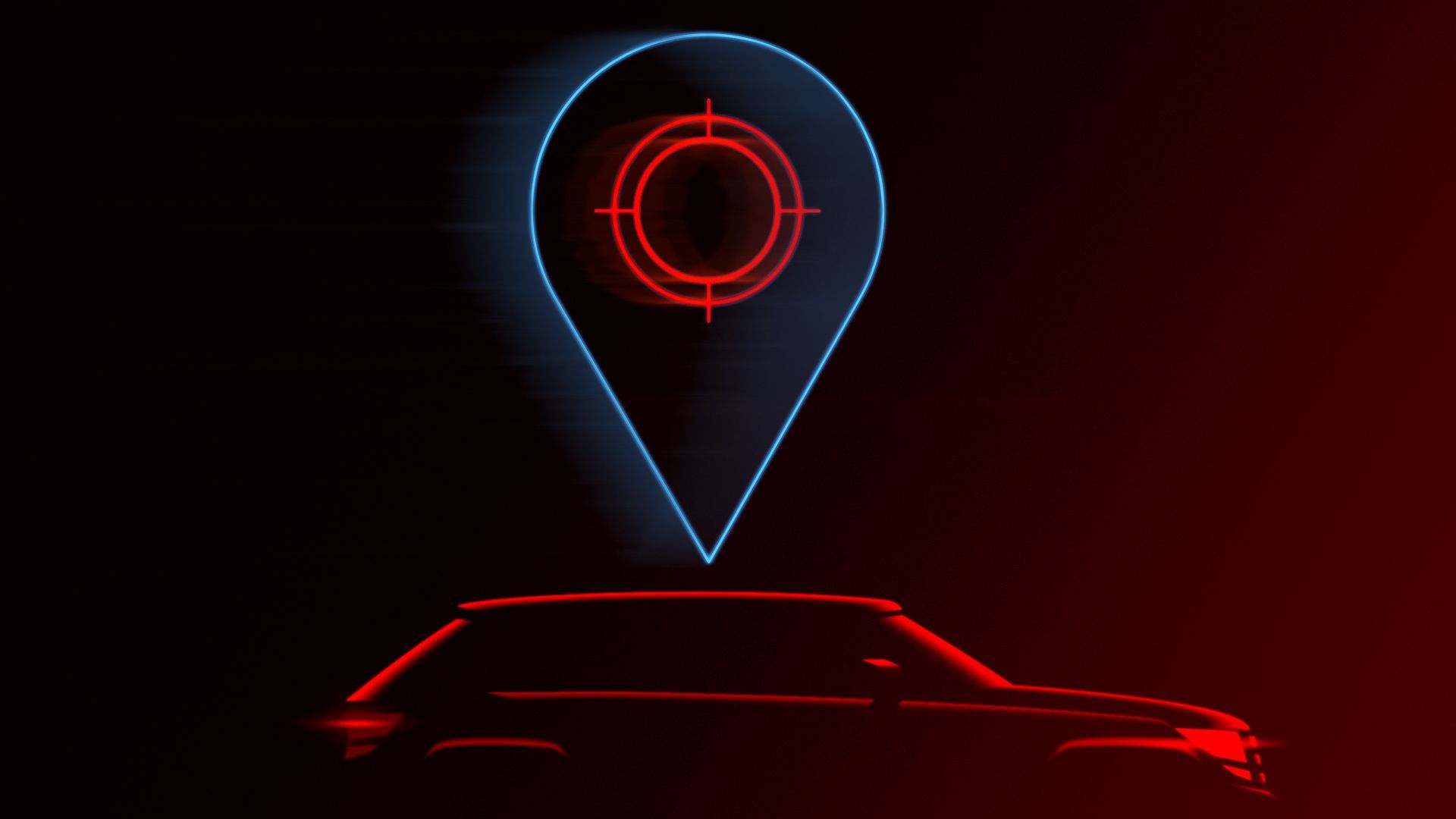 Police nationwide urge drivers to use Apple AirTags to help authorities track stolen vehicles. But there's increasing concern that the tags are leading some car-theft victims to take matters into their own hands.
Why it matters: As several cities embrace the use of AirTags and other Bluetooth trackers to combat soaring car thefts, security experts fear the devices can foster a "Wild West" vigilantism that poses risks to people — and potential legal issues for cities.
Zoom in: At least two people have been killed in recent months in cases that authorities say involved victims using real-time tracking data to locate their stolen cars.
A San Antonio man fatally shot a suspected car thief in March after tracking his stolen vehicle to a shopping center, police said. The shooter is not expected to face charges.
In Denver, police say a Colorado man tracked his stolen car and got into a confrontation with someone in the vehicle.
Shots were fired from the vehicle and the car owner, also armed, returned fire. A 12-year-old boy in the car was killed. The car's owner wasn't charged.
Zoom out: Such confrontations can expose car-theft victims to legal jeopardy as well as violence.
"We always have to be cognizant of vigilantism. We have to put safeguards [like laws and policies] to dissuade people from considering that," cybersecurity expert and former Boston police commissioner Edward Davis told Axios.
He said it's also unclear whether a city like New York — which has encouraged the use of AirTags in cars — could be held liable if city officials encourage people to use tracking devices and a motorist kills a suspected thief.
State of play: New York, the nation's largest city, this month began handing out 500 free AirTags to fight auto theft and carjackings.
The police department in the city's 43rd Precinct, an area hit hard by car thefts, handed out the donated devices while officials encouraged other motorists to get their own.
NYC's move on AirTags is more aggressive than most cities.
Many police departments recommend AirTags, but they also tout anti-theft devices such as The Club steering wheel lock.
By the numbers: Car thefts in 30 major cities jumped by 59% from 2019 to 2022, according to an analysis by the nonpartisan Council on Criminal Justice.
Denver had a 179% increase, and Memphis, Tennessee, saw a 153% jump, the report said.
Police in Wallingford, Connecticut, tell Axios that theft complaints were up 243% as of March 1 compared with the same period last year.
Viral TikTok videos that have identified security weaknesses in certain cars are partly to blame, officials say.
How it works: An Apple AirTag can be left in the glove compartment, under a seat, hidden in the trunk or embedded anywhere in the interior.
You can track a Bluetooth device via an app on your phone.
The app can be used to find where you've parked (in case you forgot) or locate your car if it's been stolen.
What they're saying: The Denver Police Department "recommends against people attempting to recover their own stolen vehicle if they are able to track its location given the safety concerns with confronting a suspect," police told Axios Denver's Esteban L. Hernandez.
Denver police instead want motorists to pre-register vehicles with the department's DenverTrack program.
"We have had a few incidents where Apple AirTags and even some AirPods left in a stolen vehicle assisted officers in locating the car," Albuquerque police spokesperson Rebecca Atkins tells Axios.
"However, if someone's vehicle is stolen, they should not track it themselves. They should alert police immediately."
Philadelphia police Capt. Jason Smith told Axios Philadelphia's Isaac Avilucea that AirTags are an effective tool to help law enforcement track down stolen vehicles. Police have no reports of vigilantism from people using AirTags.
Apple did not respond to Axios' request for comment. In a previous statement, Apple said the company actively works with law enforcement on all AirTag-related requests.
Don't forget: Some new cars come with built-in GPS tracking.
Go deeper: Listen to the Axios Today podcast, where host Niala Boodhoo and Russell Contreras share why it can get deadly when using Apple air tags to combat car thefts.
Go deeper