Congress braces for grueling week as debt deadline nears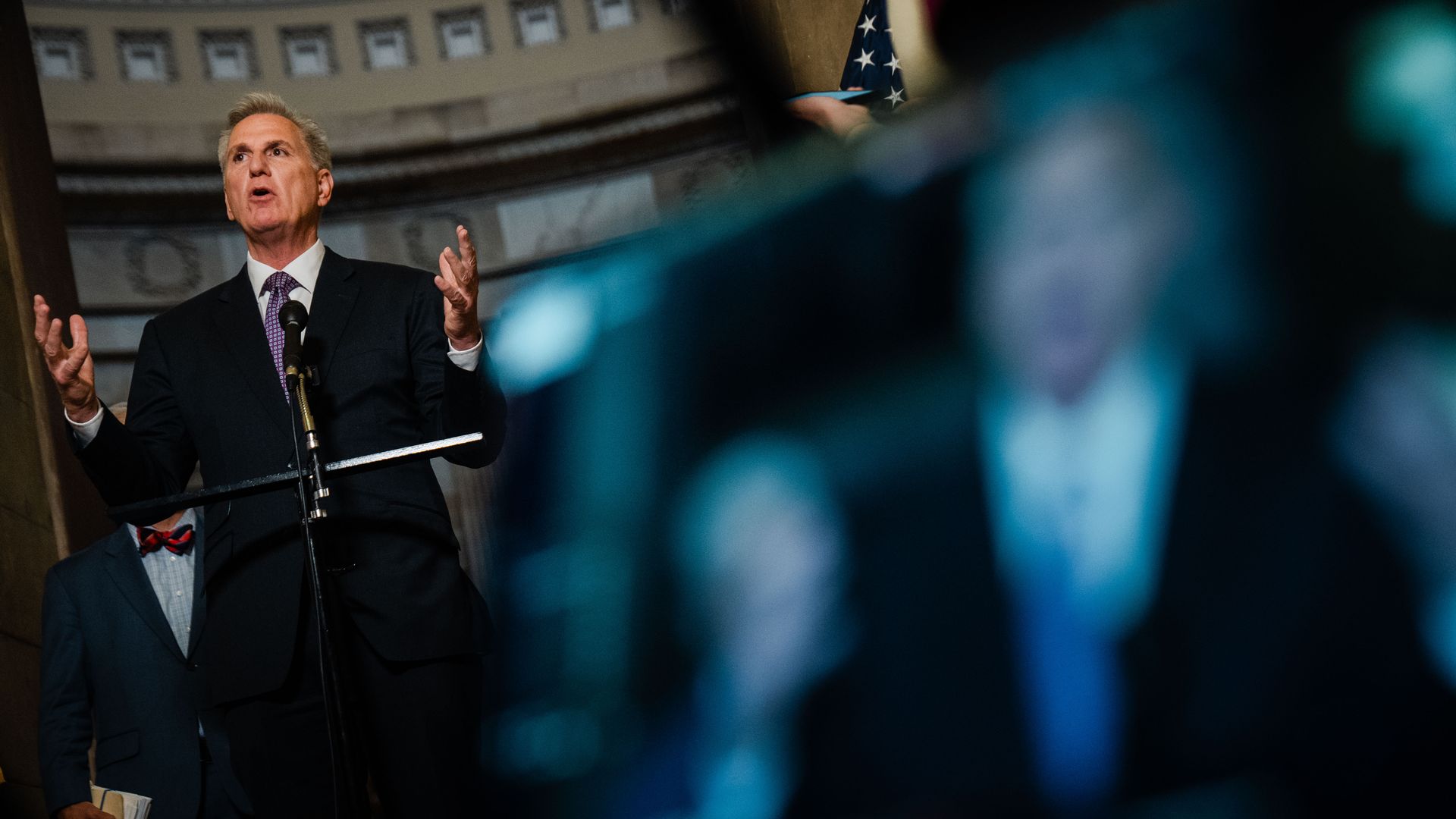 House leadership in both parties is advising members that they could be kept in session into Memorial Day weekend or be called back to vote mid-way through recess next week.
Why it matters: Treasury Secretary Janet Yellen tripled down Monday on her warning that the U.S. could hit the debt ceiling "X-date" as soon as June 1.
"Members are elected to do the job," House Speaker Kevin McCarthy (R-Calif.) told reporters on Monday evening, "And I think when we get this done, they'll vote for it."
"We've been told we've got to be flexible, all the way to June 1 and beyond," said Rep. Dean Phillips (D-Minn.), a member of Democratic leadership, after a leadership meeting on Monday evening.
"I think we all know we're going to have to have our schedules in pencil for the next couple weeks," said Rep. Dan Kildee (D-Mich.).
Between the lines: Members have 72 hours to review legislation before voting on it, a rule McCarthy agreed to when securing the speakership in January.
Leadership could waive that rule, but there's appetite in both parties for it to be exercised in the case of such weighty, and potentially lengthy, legislation.
Rep. Byron Donalds (R-Fla.), a member of the right-wing Freedom Caucus, told reporters, "There's no wiggle room on that as far as I'm concerned."
"The House has a responsibility to make sure the American people have a chance to read the bill, and we're going to make that happen," said Donalds.
"If this is a detailed [bill], it's not just for Republicans," said Phillips. "Plenty of Democrats ... want to know what the heck is being conceded before they do anything."
The big picture: After a White House meeting with Biden on Monday, McCarthy told reporters, "I thought the meeting was productive," but "we still have differences."
McCarthy said his staff and President Biden's will work overnight to try to come up with a deal.
"We're getting close," McCarthy said, "Don't give up on us."
Go deeper