Syria's Assad to attend Arab League summit for 1st time in over a decade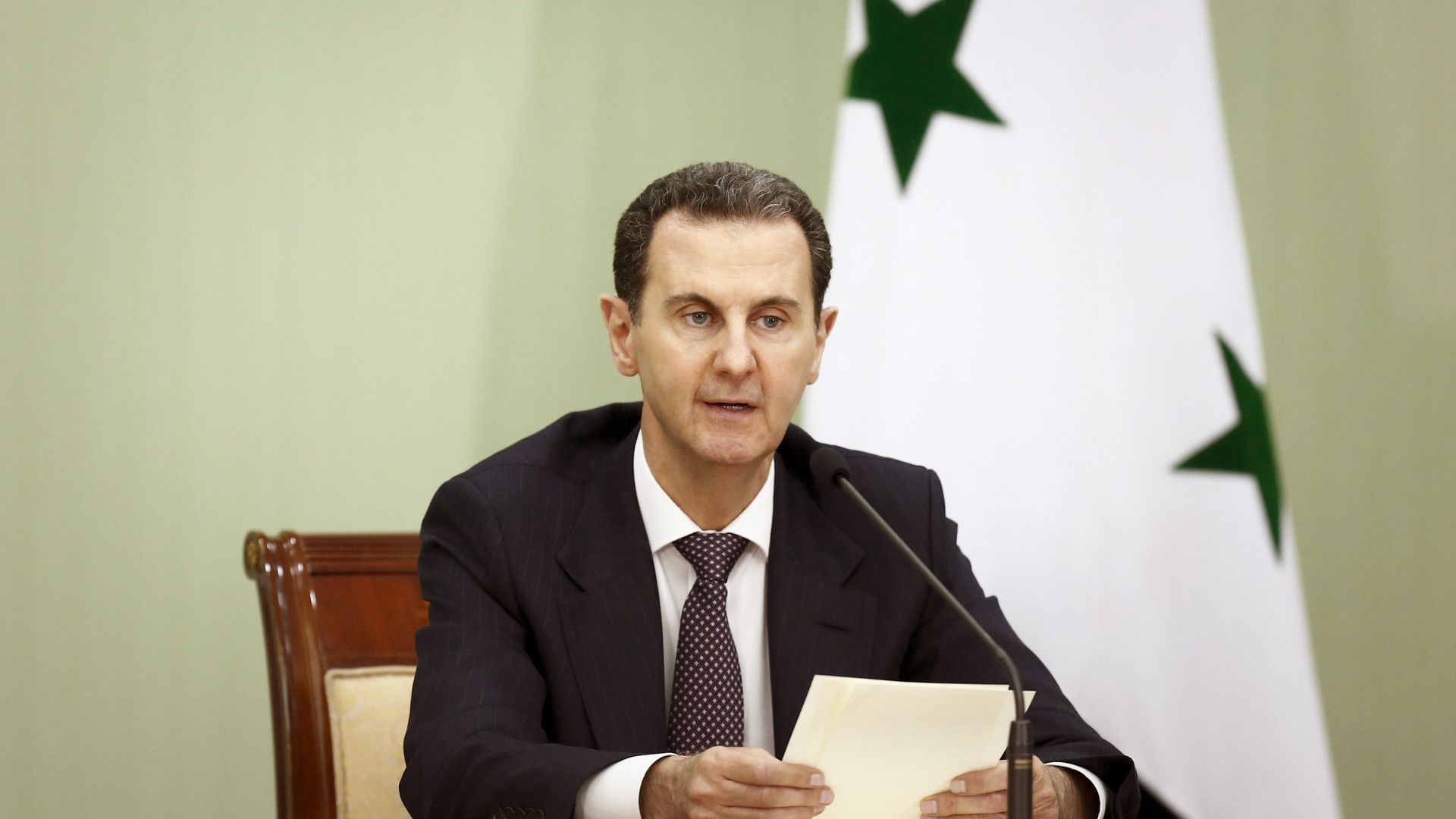 Syrian President Bashar al-Assad will attend Friday's Arab League leaders summit on Friday, his country's foreign minister announced on Wednesday.
Why it matters: It will be the first time Assad has attended the summit since 2010. Saudi Arabia invited Assad to the gathering after the Arab League agreed to readmit Syria to the organization earlier this month following a nearly 12-year suspension.
The return of Syria to the Arab League is expected to be at the center of the summit.
The summit will also be an opportunity for Crown Prince Mohammed bin Salman, who is hosting the gathering as the rotating president of the Arab League, to assert his leadership in the region.
The big picture: The summit is taking place amid a regional normalization process between the pro-Saudi and pro-Iranian camps that began after Riyadh and Tehran agreed to reestablish diplomatic relations earlier this year.
Syrian diplomats joined the preparatory meetings of the member states of the Arab League that have been taking place in recent days in Jeddah.
"The Arab summit will start a new phase. … We all hope that after the year of the 'Arab hell,' we can move toward more dialogue, mutual respect and non-interference in domestic affairs," the Syrian deputy foreign minister told the Asharq al-Awsat newspaper.
What to watch: The crisis in Sudan is also expected to dominate the gathering and any bilateral meetings between the leaders.
Palestinian President Mahmoud Abbas will attend Friday's gathering. Abbas visited Saudi Arabia several weeks ago to mend relations with MBS.
Palestinian leaders hope the Palestinian-Israeli conflict, which has been sidelined in recent years, will be a prominent issue at the summit as well.
Go deeper