Arab League agrees to readmit Syria after nearly 12-year suspension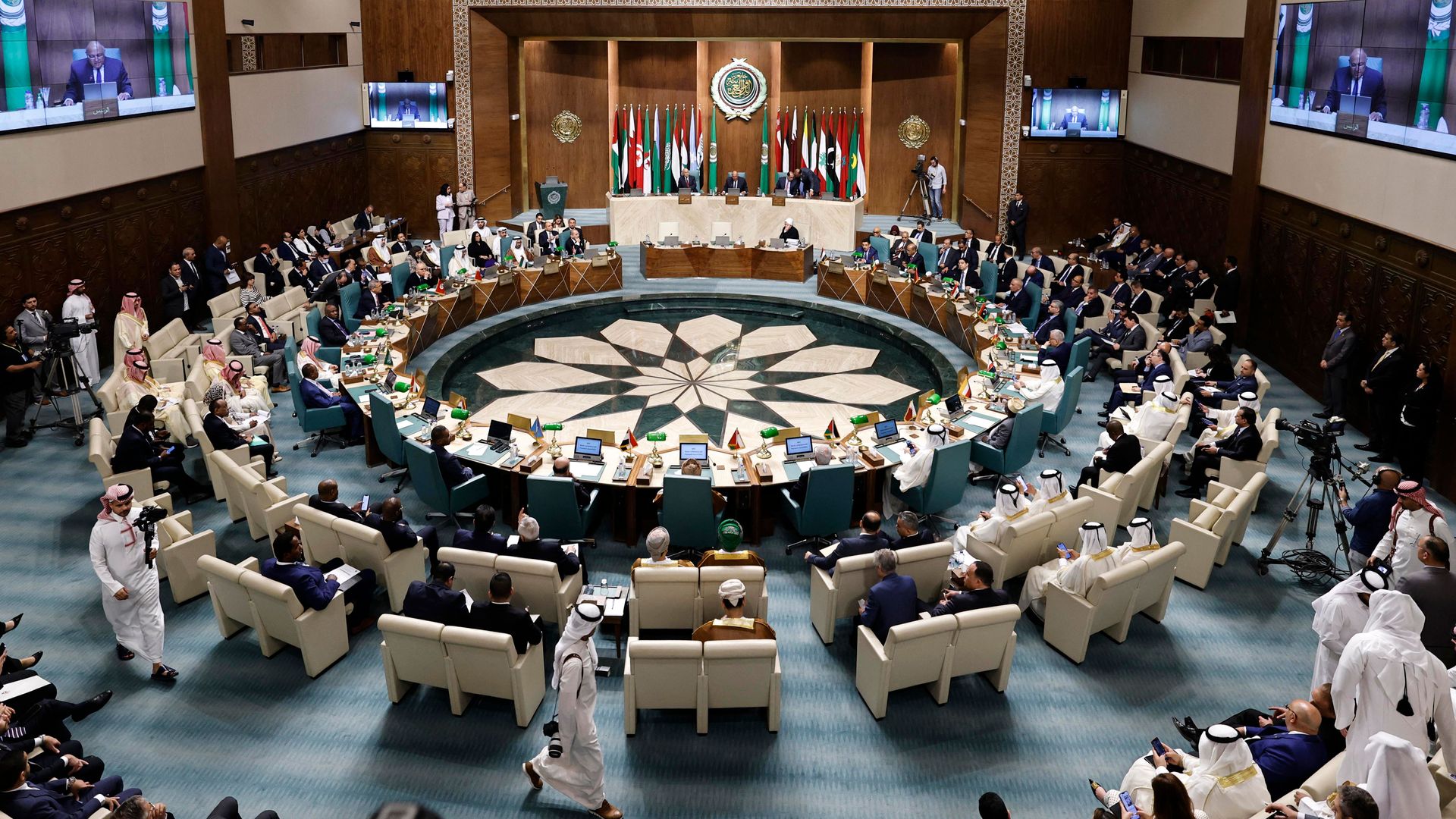 Against U.S. opposition, foreign ministers from Arab League member states agreed on Sunday to readmit Syria to the organization after a nearly 12-year suspension, according to a joint statement.
Why it matters: It's a major win for Syrian President Bashar al-Assad. Syria's membership in the Arab League was suspended in 2011 over the Assad regime's crackdown on protests that led to the civil war. Sunday's decision was made amid a gradual regional normalization process with the Syrian government that has been pushed by the United Arab Emirates and Saudi Arabia over the last year.
The foreign ministers' joint statement stressed the need to address the implications of the Syrian crisis on other neighboring countries mainly when it comes to terrorism, drug smuggling and refugees.
The big picture: The foreign ministers of Jordan, Egypt, Saudi Arabia and Iraq early last week met in Amman with the Syrian foreign minister to discuss the return of Syria to the Arab League.
In a statement at the end of the meeting, the ministers called for all foreign forces to leave Syria and urged the Syrian regime to take certain steps like allowing the safe return of Syrian refugees and stopping all drug smuggling across the country.
Secretary of State Tony Blinken spoke to his Jordanian counterpart on Thursday and stressed that the U.S. objects to the normalization of the Assad regime.
"Secretary Blinken made clear that the U.S. will not normalize relations with the Assad regime and does not support others normalizing until there is authentic, UN-facilitated political progress in line with UN Security Council Resolution 2254," the State Department said in a statement.
A U.S. official said Blinken and other U.S. officials made in recent days similar calls to other senior officials in numerous Arab countries to deliver the same message.
What's next: The decision paves the way for Assad's participation at the Arab summit in Saudi Arabia next week.
Go deeper