Communities of color disproportionately exposed to PFAS in drinking water, study says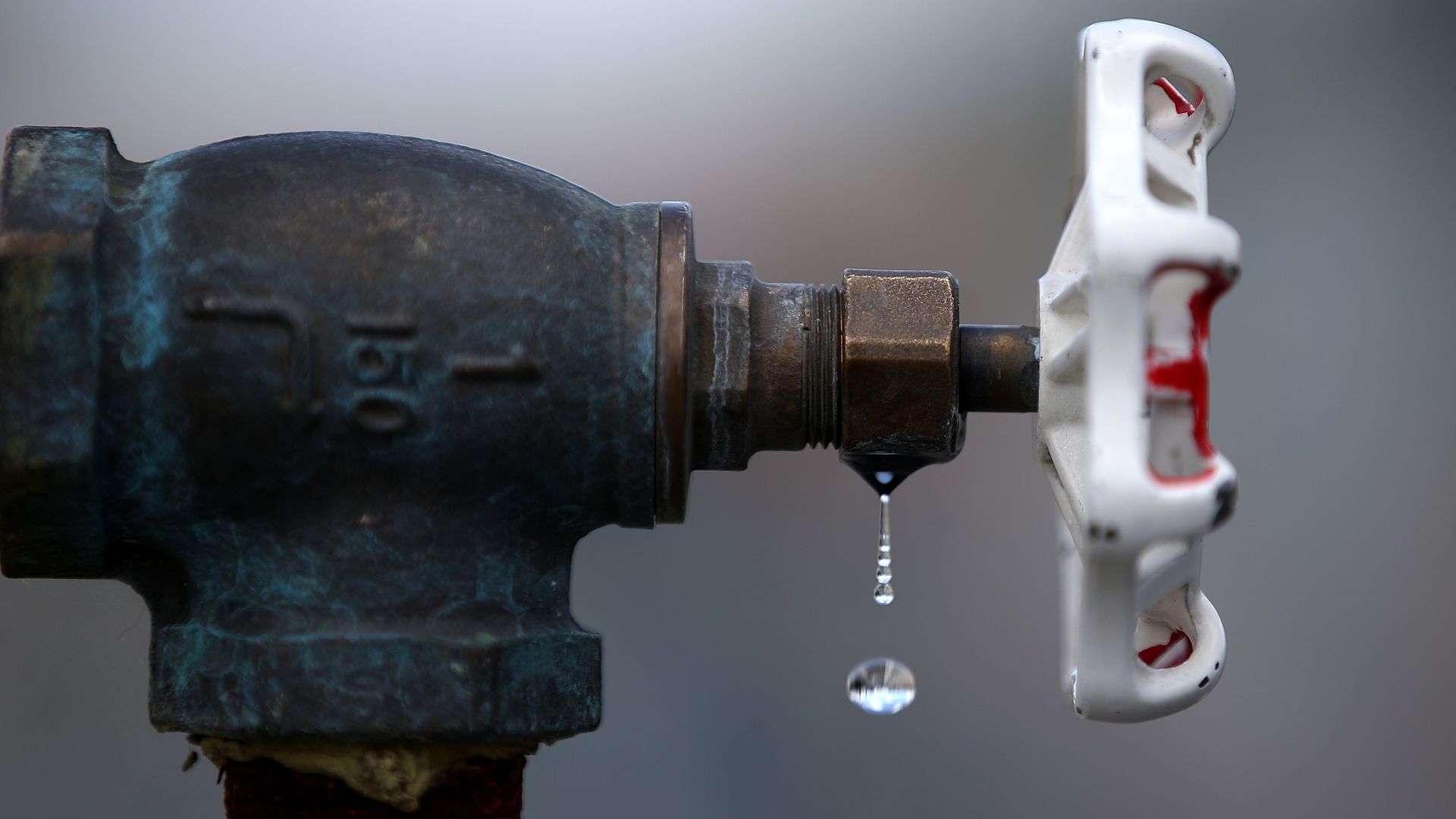 People living in Hispanic and Black communities in the U.S. are disproportionately exposed to toxic "forever chemicals" pollution in drinking water systems, according to a new public study published in the journal Environmental Science & Technology on Monday.
Why it matters: The study contributes to previous research showing that people of color and low-income communities are excessively affected by other forms of pollution, too, including fine air particulate, lead and other drinking water contaminants.
Driving the news: In March, the Environmental Protection Agency (EPA) proposed drinking water regulations on six compounds of a family of over 12,000 types of chemicals collectively called per- and polyfluoroalkyl substances (PFAS).
It marked the first time the agency had proposed such regulations on any PFAS, which are also often called "forever chemicals" for their durability, as they strongly resist degradation by repelling oil and water and withstanding high temperatures.
Zoom in: The chemicals are extensively used in nonstick, water- and oil-repellent and fire-resistant industrial and consumer products and can bioaccumulate in people, livestock, wildlife and fish if they enter the environment and water sources.
Researchers with the Harvard T.H. Chan School of Public Health and the Silent Spring Institute analyzed PFAS concentrations in over 44,000 water samples from 7,873 community water systems across 18 states collected between January 2016 and August 2022.
The researchers also considered potential sources of PFAS pollution — such as industrial facilities, military fire training areas, airports and waste facilities — located in watersheds that drain into bodies of water, which are then sourced by public drinking systems.
They discovered that each additional potential source of PFAS pollution located in a watershed servicing a public drinking system was associated with a significant increase of PFAS in drinking water.
Watersheds with more potential PFAS sources located inside of them also more likely provided water to drinking water systems that served communities with higher proportions of Hispanic and Black residents compared to those without potential PFAS sources, the researchers found.
The findings indicate that people living in Hispanic and Black communities face significantly greater odds of receiving water contaminated with PFAS than people living in other communities.
By the numbers: The water systems examined in the study served an estimated 70 million people across the U.S., which represents around 21% of the country's population.
According to the study, approximately one in four people across the 18 states received water from a system that had detectable levels of at least one PFAS above 5 nanograms per liter (ng/L).
That measurement is significant, as it is between 250 and 1250 times higher than the lifetime health advisories levels that the EPA set for perfluorooctanesulfonic acid (PFOS, 0.02 ng/L) and perfluorooctanoic acid (PFOA, 0.004 ng/L) in June 2022.
It's also above the EPA's proposed maximum contaminant level for PFOS and PFOA (4 ng/L), which are the most well-studied PFAS and the most widespread in the environment, according to the EPA and the National Institutes of Health.
Of note: As part of their study, the researchers compiled an interactive map showing PFAS pollution in drinking water systems in 18 states paired with county-level sociodemographic data.
Zoom out: Since 1999, CDC scientists have consistently detected multiple PFAS in blood serum samples from nearly all of people taking part in its annual National Health and Nutrition Examination Survey.
The result indicates widespread PFAS contamination in the U.S., though it does not imply that all detected levels cause adverse health effects.
However, as shown in the new study, depending on where they live, certain groups of people may more likely be exposed to higher levels of PFAS than other groups.
Go deeper: Flooding may threaten over 120 hazardous sites in California by 2050, study shows
Go deeper