The Pentagon's multibillion-dollar "forever chemicals" problem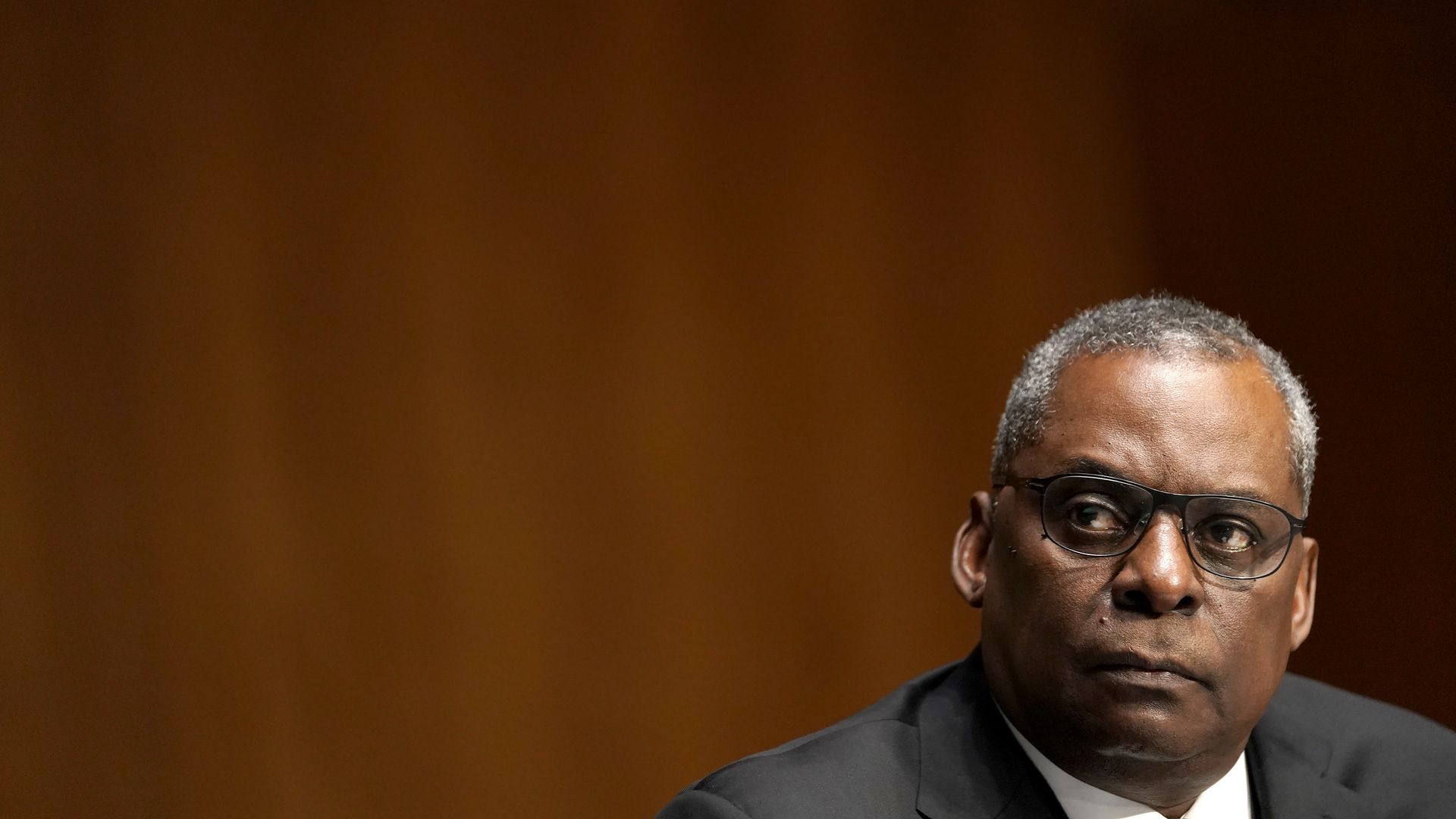 Multiple states are pressuring the Department of Defense to address its widespread "forever chemical" problem after the Pentagon admitted hundreds of drinking water systems were contaminated through the use of flame-retardant foam at military bases around the country.
Why it matters: As alarm over the health and environmental impact of these chemicals continues to grow, DoD has said that cleaning the pollution and finding the alternative fire-fighting system that Congress has demanded will cost billions of dollars.
The big picture: Seven states — New Jersey, Massachusetts, Michigan, New York, New Jersey, New Hampshire and Vermont — have passed regulations on per- and polyfluoroalkyl substances (PFAS) in drinking water.
Some of those states are now struggling with how to enforce those standards when the federal government violates them, according to Bloomberg Law.
New Jersey sued the federal government in January for violating its drinking water standards for PFAS, claiming DoD's use of aqueous film-forming foam (AFFF) at Joint Base McGuire-Dix-Lakehurst elevated levels of the chemicals in groundwater and drinking water wells.
New Jersey wants the federal government to pay the current and future costs for investigating, cleaning up and monitoring PFAS and for medical monitoring of residents whose drinking water had been contaminated.
DoD could not comment on the New Jersey lawsuit because it is ongoing, Peter Hughes, a spokesperson for the department, told Axios.
By the numbers: DoD told Congress in 2018 that at least 564 public or private drinking water systems near suspected or known releases of AFFF by DoD had been contaminated with PFOS and PFOA, two types of PFAS that have been linked to adverse health effects, including an increased risk of developing cancer.
It also disclosed that 24 drinking water systems that it operated contained levels of these chemicals above standards in the Environmental Protection Agency's drinking water health advisory, according to a 2019 department report.
The department said it notified all people relying on those systems to stop drinking the water and provided an alternative source of water after the contamination was discovered.
"No one — on or off base — is drinking water above the Environmental Protection Agency's lifetime health advisory level where DoD is the known source of PFAS," Hughes said.
DoD is assessing at least 693 military installations across the country where it suspects that PFAS-containing AFFF may have been used, Hughes added.
Maureen Sullivan, DoD's top environment official at the time, told lawmakers in a 2019 hearing that cleaning up military sites would cost around $2 billion.
Hughes said the department is still estimating the entire cleanup cost at the installations.
How it works: AFFF is a firefighting foam used by DoD since the 1970s to quickly extinguish fuel fires on ships and airplanes.
A fast fire suppression system like AFFF is necessary for those vehicles because people on board are usually dangerously close to fuel and munitions.
Because of their strength, PFAS can remain in the environment for hundreds of years while accumulating in fish, wildlife and humans.
The department stopped using the foam while testing and training for emergencies in 2016 unless it can be completely contained and properly disposed of.
Hughes said starting in 2019, the department required that new supplies of AFFF do not contain levels of PFOS above 800 parts per billion, which is the smallest concentration of the chemical that can be reliably measured.
What's next: The National Defense Authorization Act for fiscal year 2020 required DoD to find and adopt a replacement for AFFF, but it has not yet found a foam that meets its safety standards, according to a 2020 report from the department's PFAS task force.
DoD is currently investing more than $49 million over the next four years to research, develop and test an alternative, though the Pentagon said in a 2020 hearing that research had been temporarily delayed because of the coronavirus pandemic.
Once an alternative is found, the department will have to remove the foams from its fleet of approximately 3,000 firefighting vehicles and modify those vehicles so they can use the new alternative.
Go deeper