Scoop: Planned Parenthood calls for major judicial reform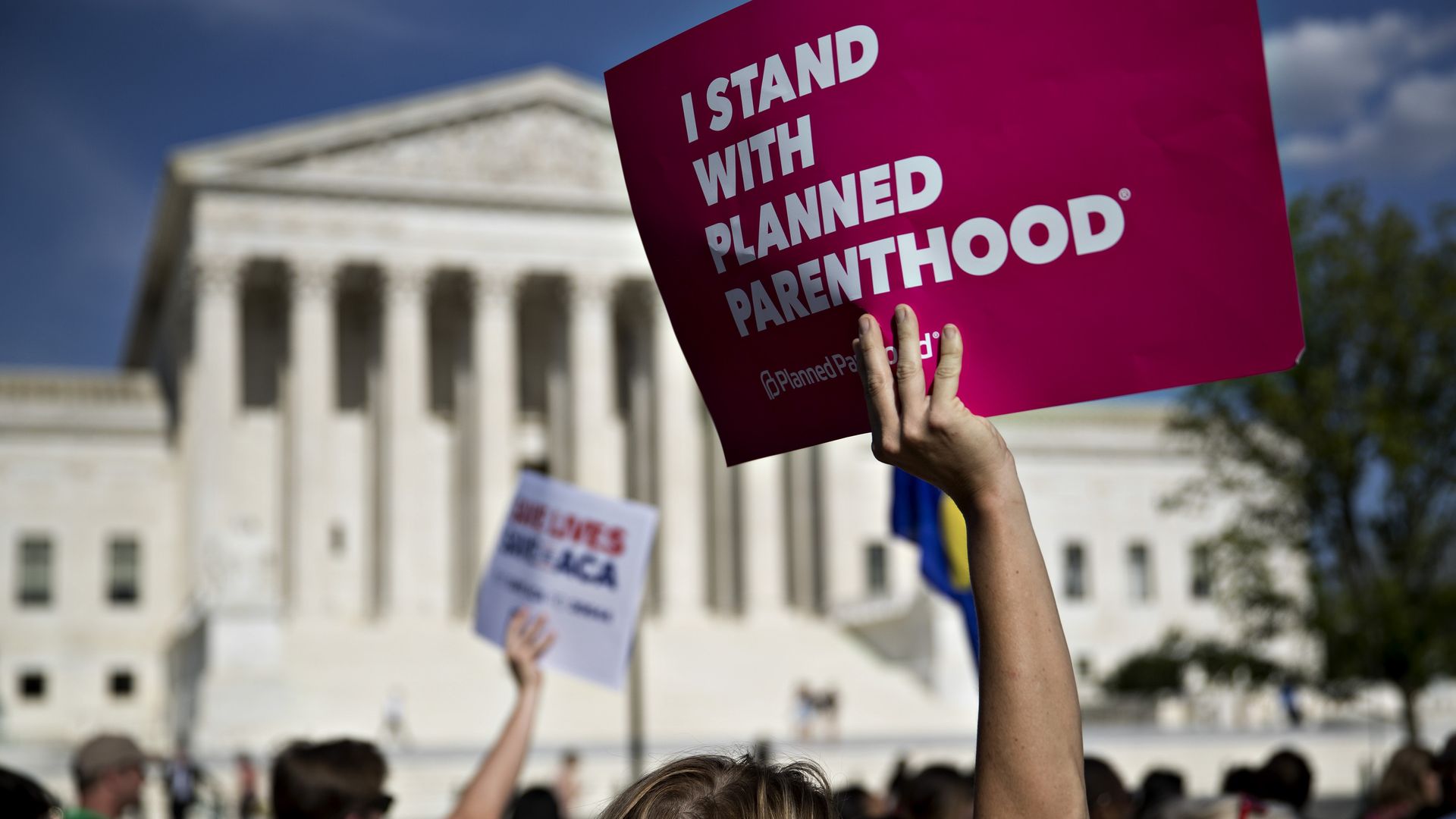 Planned Parenthood is calling for the major reform of the federal judiciary less than a year after the fall of Roe v. Wade, including expanding the Supreme Court and adding term limits.
Driving the news: The organization is also demanding an end to single-judge divisions, such as the Amarillo division in the Northern Texas District Court, where its sole judge, Matthew Kacsmaryk, issued a ruling halting the Food and Drug Administration's approval of a widely used abortion pill.
Single-judge divisions can lead to "court-shopping," in which plaintiffs seek out a venue where the lone district court judge is known to be sympathetic to their claims.
Don't forget: Kacsmaryk's ruling has been temporarily blocked by the Supreme Court, but the 5th Circuit Court if Appeals is scheduled to hear oral arguments on Wednesday.
The three-judge panel that will hear the case is comprised of two Trump appointees and one Bush appointee, all of which have an anti-abortion history.
The big picture: The overturning of Roe, as well as reports around Justice Clarence Thomas' alleged ties to a GOP megadonor, have prompted some Democrats in Congress to push for justice term limits and a code of conduct for the highest bench.
The Supreme Court is the only court in the federal judiciary that does not have a formal code of ethics.
State of play: Planned Parenthood for the first time is calling for Congress to add seats and impose term limits for the justices, as well as create ethics and transparency requirements.
Justices are not "forced to follow a binding code of conduct," and they argue that as a result, "there are no clear consequences for most unethical behavior," Planned Parenthood argues.
They're also urging Congress to increase the number of lower court seats to keep up with the growing U.S. population and caseload.
"Ongoing threats to reproductive freedom, civil rights, and our democratic systems and institutional norms" prompted the organization to issue the calls now, per a press release.
Between the lines: Planned Parenthood has been active in litigation challenging state abortion bans and other women's health matters like the federal Title X family planning program.
What they're saying: "[T]he courts have been used as a vehicle to advance a dangerous agenda against abortion rights, voting rights, LGBTQ+ rights, and so much more," said Alexis McGill Johnson, president and CEO of Planned Parenthood Federation of America.
Planned Parenthood "understands that reforms are integral to building the public's trust that the courts can and will function to uphold hard-won freedoms and advance justice for future generations," Johnson added.
Go deeper