Powerful Cyclone Mocha strikes Myanmar, Bangladesh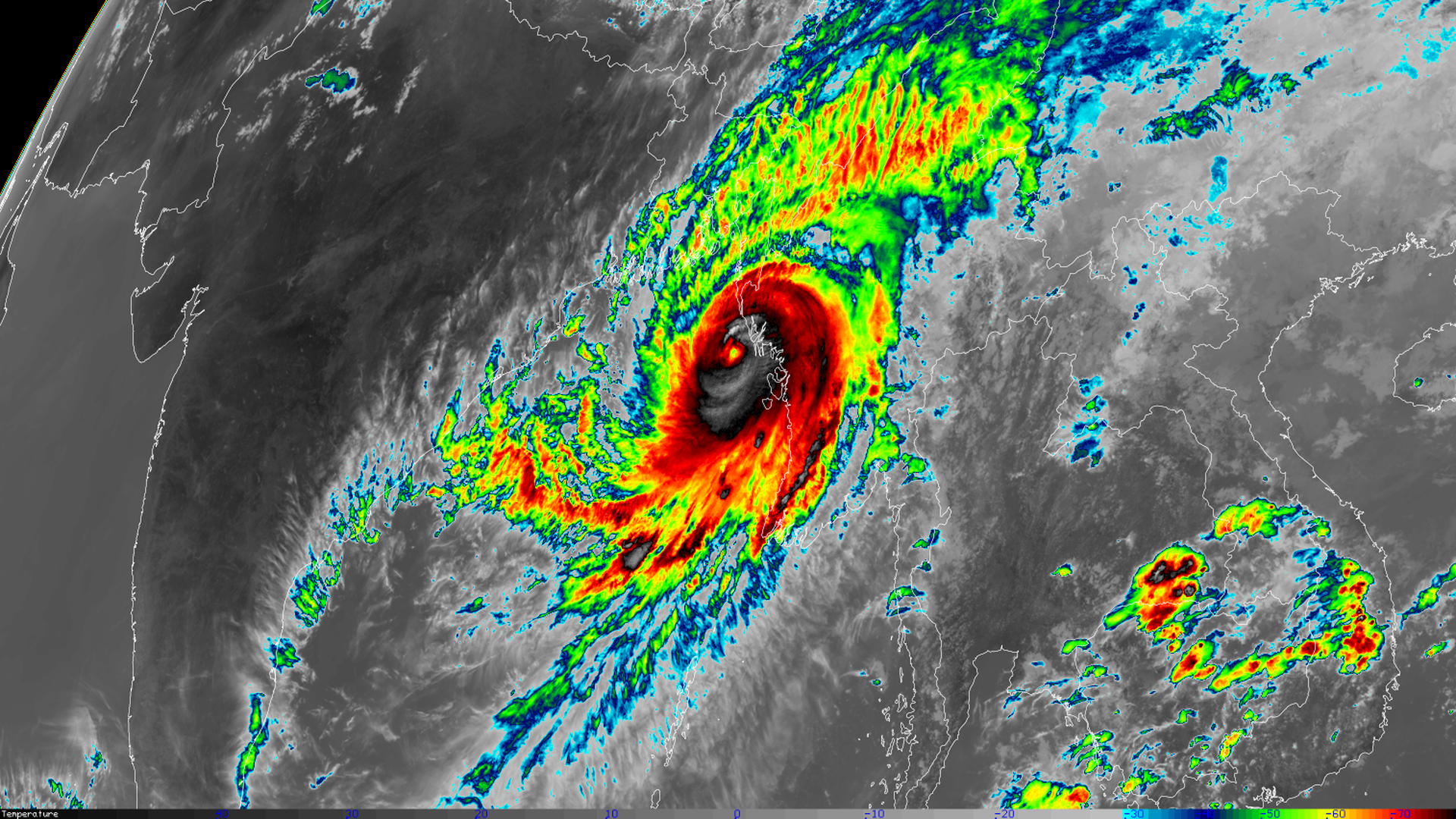 Tropical Cyclone Mocha struck the coast of Myanmar on Sunday morning as a potentially devastating Category 4 storm.
Threat level: The storm contained maximum sustained winds of 155 mph as it moved ashore just north of Sittwe, Myanmar, though its winds have since weakened. This put it just shy of Category 5 intensity.
Social media images shared on Twitter and Telegram showed high winds shredding homes and storm surge flooding moving inland in Sittwe, as well as high winds and heavy rain in areas of southeastern Bangladesh.
Given the low-lying land in this area of Myanmar as well as neighboring southeastern Bangladesh, it is likely that storm surge waters will push well inland, potentially dozens of miles.
As the storm moves inland and its winds slacken, flooding and mudslide threats from torrential rains will increase, as the storm could dump up to 2 feet of rain in just 24 to 36 hours.
Of note: At its peak intensity Saturday night and into early Sunday morning eastern time, Cyclone Mocha contained 175 mph maximum sustained winds, putting it at number two on the list of all-time strongest storms in the Bay of Bengal.
Context: Past cyclones in the Bay of Bengal have killed tens of thousands of people by flooding heavily populated, low-lying areas.
However, Bangladesh has improved its storm early-warning programs in recent years.
With a repressive military government and continued unrest, Myanmar is more of a wild card in its preparations for such a powerful storm.
Cyclone Mocha's humanitarian threat
The big picture: The UN expressed grave concern for the already vulnerable refugee and IDP populations living in low-lying areas in the storm's path.
Evacuations were underway prior to the storm's landfall in parts of coastal Myanmar and Bangladesh, while the UN and its partners, including international aid organizations were working to prepare refugee and IDP camps for the storm's impact.
About 6 million people across Myanmar's Rakhine state and the country's northwest are already in need of humanitarian assistance, per OCHA. There are more than 230,000 internally displaced people in Rakhine state.
Tom Andrews, the UN's special rapporteur on human rights in Myanmar, tweeted Friday that he was "terrified at the triple whammy threatening millions in the path of Cyclone Mocha: mass displacement driven by Myanmar military attacks; a humanitarian crisis exacerbated by world indifference; the extreme vulnerability of those stuck in flimsy shelters in flood prone areas."
Cox's Bazar in southeast Bangladesh is home to about 1 million Rohingya refugees who fled their homes in Myanmar after the country's military in 2017 intensified a bloody campaign against the mostly Muslim ethnic group. They now live in sprawling refugee camps.
At the same time, the UN refugee agency in Bangladesh said it was working with government officials and humanitarian groups to set up shelters on Bhasan Char, an island off the coast where the Bangladeshi government has sent some 30,000 Rohingya refugees in recent years.
Climate change and the storm's rapid intensification
Cyclone Mocha's bursts of rapid intensification stand out in the region's storm history.
The storm's intensification rate puts Cyclone Mocha in the top 1% of past Bay of Bengal storms, according to meteorologist Kieran Bhatia.
Its maximum sustained winds climbed by about 90 mph in 48 hours, Bhatia said via Twitter.
Conditions were ideal for rapid intensification to occur, with light winds aloft, a humid air mass surrounding the storm and an abundant supply of warm ocean temperatures extending well beneath the sea surface.
The intrigue: Climate change has been linked to an increase in both the occurrence and rate of rapidly intensifying storms in many ocean basins.
Studies show this may be due to increasing ocean and air temperatures, and the greater availability of atmospheric water vapor, all of which are climate change-linked trends.
For example, a 2020 study published in the Proceedings of the National Academy of Sciences found that tropical cyclones are more likely to reach higher categories across much of the globe.
Yes but: A detailed study of climate change's possible role in Cyclone Mocha's intensification would need to be completed in order to make more definitive conclusions.
This story has been updated throughout to reflect the storm's landfall and peak intensity.
Go deeper