Tropical Cyclone Mocha poses grave threat to Bangladesh and Myanmar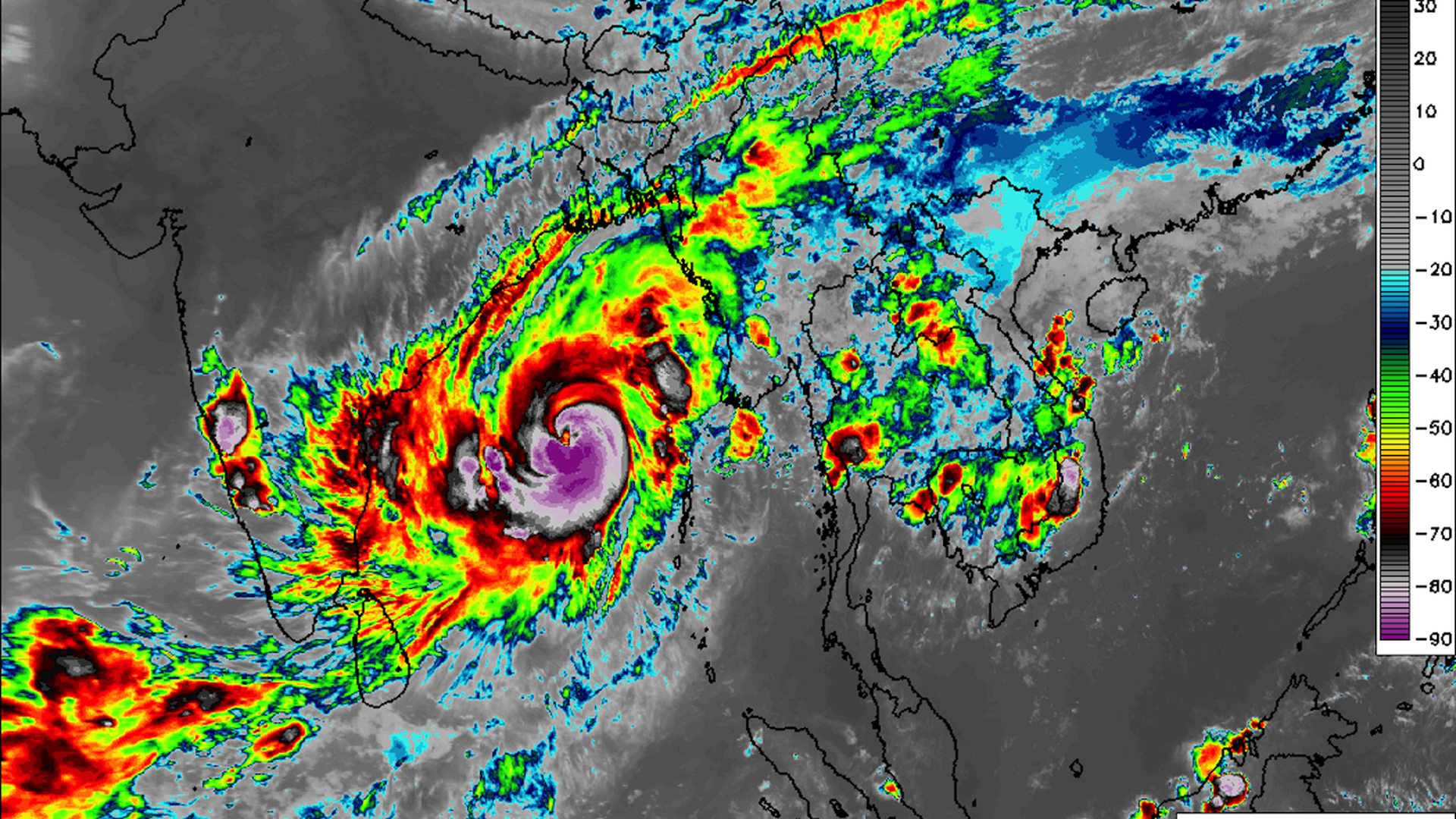 Powerful Tropical Cyclone Mocha is forecast to hit Myanmar on Sunday local time, while also affecting Bangladesh, as at least a Category 2 or 3 storm.
The big picture: The storm will strike one of the areas in the world that are most vulnerable to storm surge flooding, at a time when hundreds of thousands of Rohingya refugees are crowded into camps near Bangladesh's coast.
Zoom in: Most computer model projections, as well as forecasts from the JTWC in the U.S. and the Indian Meteorological Department, take the storm ashore between Cox's Bazar, Bangladesh, and near Sittwe, Myanmar.
Threat level: This region is extremely vulnerable to storm surge flooding, which is becoming even more of a threat with climate change-driven sea level rise.
The storm is particularly concerning for the already dire humanitarian crises in both Bangladesh and Myanmar.
Context: By increasing ocean temperatures at the surface and at deeper depths, as well as adding moisture to the atmosphere, human-caused climate change is making the rapid intensification of tropical cyclones like Cyclone Mocha more likely, studies have shown.
The bottom line: Cyclone Mocha could aggravate a preexisting humanitarian crisis in coastal Myanmar and Bangladesh, depending in part on how intense it gets before crossing the coastline.
Laurin-Whitney Gottbrath contributed to this story.
Go deeper