Mother's Day spending increases nearly $4 billion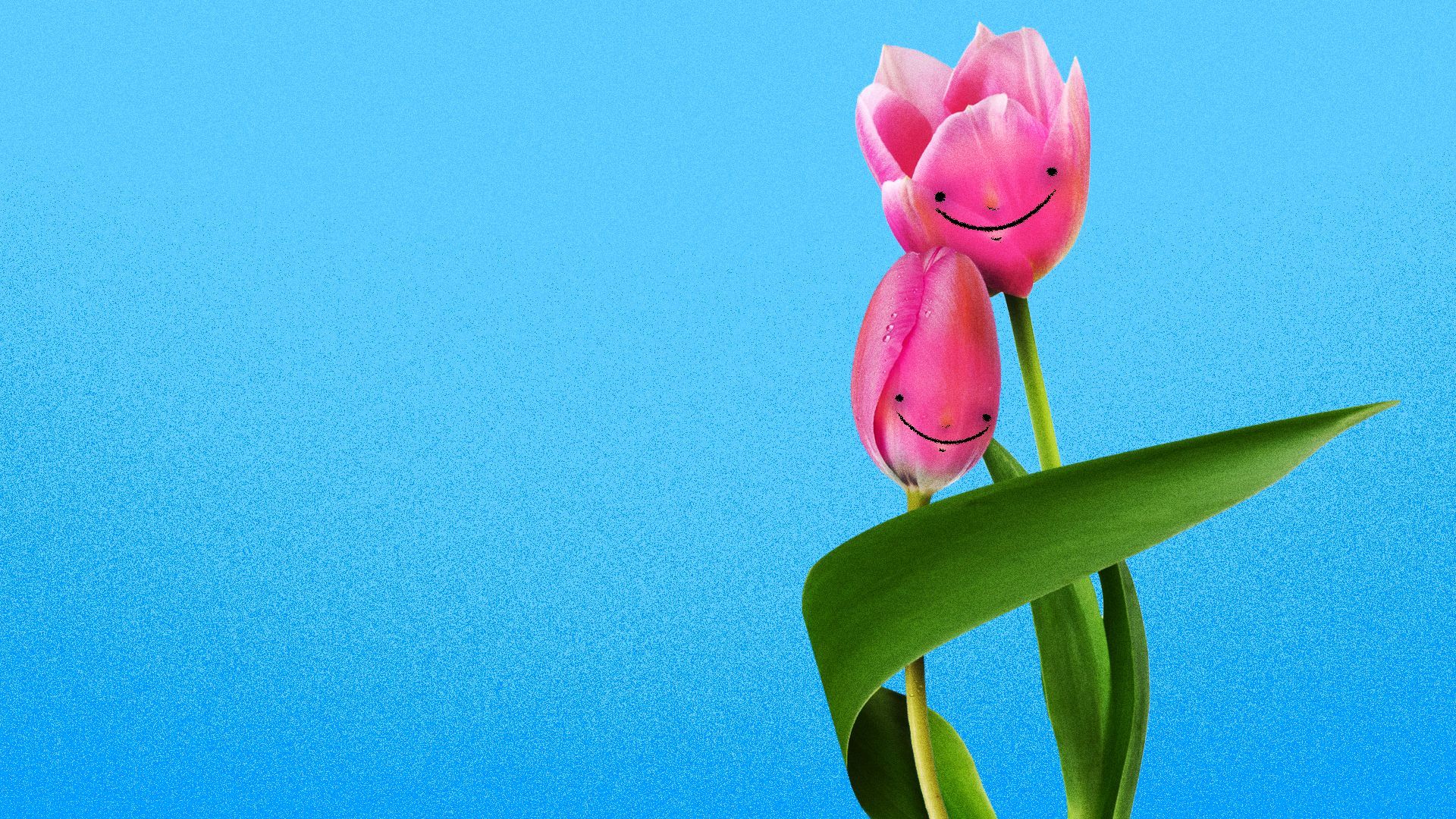 The amount we spend on gifts for mom is reaching record highs.
The big picture: Consumers plan a total of $35.7 billion on Mother's Day this year, nearly $4 billion more than last year, per the National Retail Federation's annual holiday survey.
84% of U.S. adults said they expected to celebrate the holiday, the survey of 8,164 people found.
By the numbers: Tied at 74%, flowers and greeting cards are the most popular gifts, followed by special outings like dinner or brunch at 60%, NRF's survey found.
Consumers will spend a total of $7.8 billion on jewelry, $5.6 billion on special outings and $4 billion on electronics, according to NRF.
The National Retail Federation survey found consumers will spend $274.02 per person, the highest in the survey's 20-year history.
A RetailMeNot survey, which estimates shoppers will spend an average of $300 on Mother's Day gifts, says that men plan to spend an average of $446 and women an average of $221.
Yes, but: Not everyone is able to spend more this Mother's Day. An Empower survey of 800 adult children found 33% were spending less on Mother's Day and Father's Day gifts because of inflation and higher prices.
Fun fact: If you purchase flowers for mom, chances are high they passed through Miami International Airport, Axios' Martin Vassolo reports.
Flower imports into the South Florida airport account for 89% of all flowers entering the U.S. by air, the airport said.
More from Axios:
Go deeper