Brands allow customers to opt out of Mother's Day marketing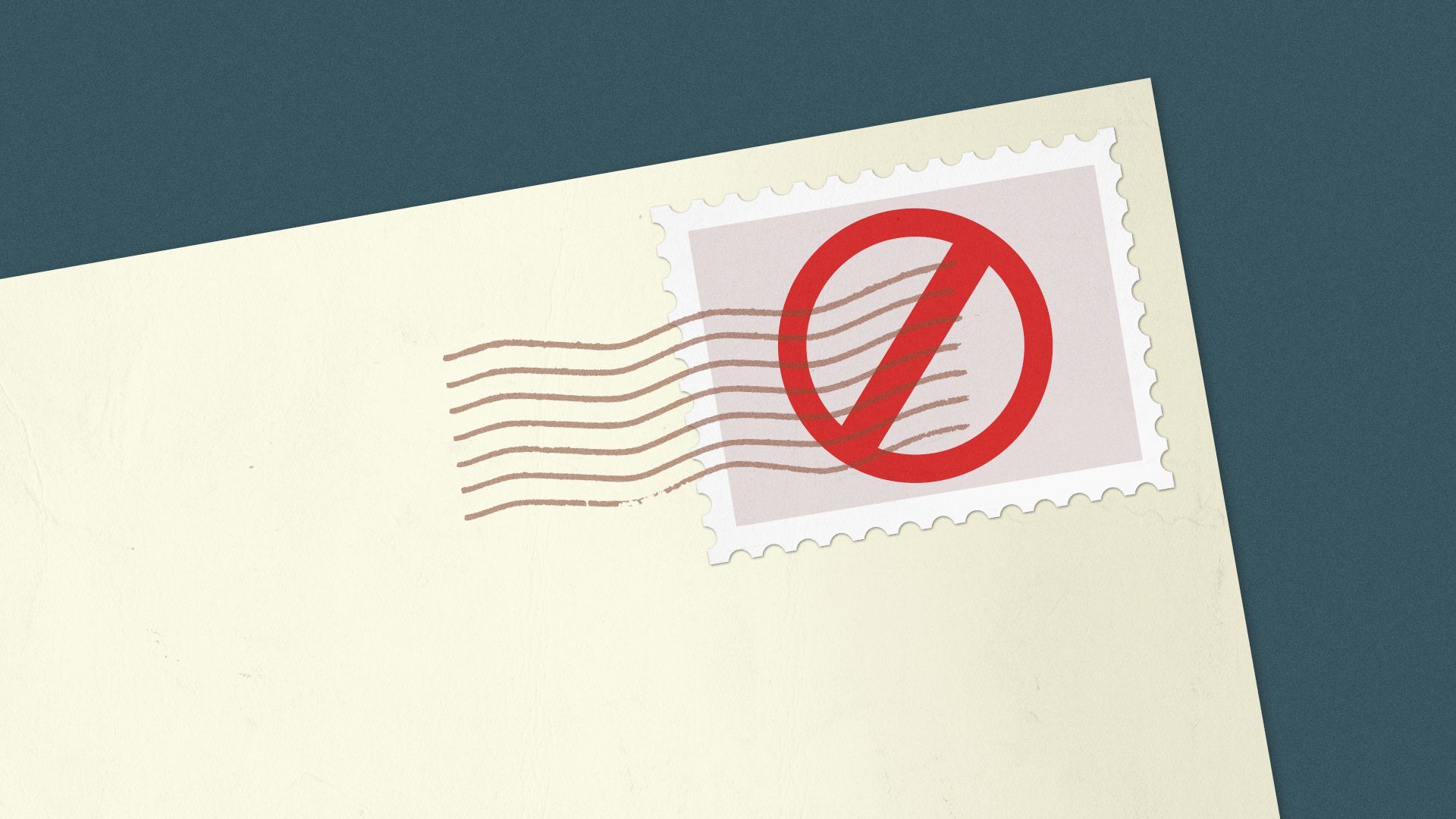 More brands are now offering a way to stop the flood of Mother's Day marketing emails, sparing customers who don't want them from potentially bittersweet messages or even painful reminders.
Why it matters: Mother's Day can be difficult for a host of reasons — the loss of a family member or infertility, for example. By introducing the possibility of opting out from receiving promotional materials, companies are prioritizing empathetic communications over potential flash sale profits.
Driving the news: Major brands — like Levi's, DoorDash, Ancestry, Kay Jewelers, Etsy and Canva — have all allowed customers to opt out of emails this Mother's Day.
Between the lines: Mother's Day, Father's Day and Valentine's Day can hit a nerve for many people, says Rebecca Soffer, author of "The Modern Loss Handbook: An Interactive Guide to Moving Through Grief and Building Your Resilience."
"It could hurt those whose moms have died, those who are dealing with fertility issues, who have lost children, who have lost sisters who happened to be parents ... you never know how these hallmark holidays are going to impact people and the incessant marketing emails can feel like an enormous trigger," Soffer told Axios.
Yes, but: Kelly Goldsmith, a marketing professor at Vanderbilt University, said there's nothing "morally wrong" with what these brands and retailers are doing, but that it can come off as "manipulative and exploitive."
For some, the opt-out emails themselves could trigger memories or bad feelings instead of building an association with the brand, Goldsmith told Axios.
But there's nothing controversial about empathy-led marketing says Soffer. "Grief is not political. It's a very universal, very natural human experience."
The big picture: It's common practice for marketers to use seasonal moments as an opportunity to reach out to consumers. This opt-out strategy allows companies to establish a touchpoint that also respects consumers' needs.
Plus, it also allows for more targeted outreach moving forward — particularly for brands with a global presence, who engage with customers in markets that celebrate or honor different holidays.
What they're saying: Canva has received positive feedback from its users since allowing them to opt out of Mother's Day, Father's Day, Christmas and other seasonal moments, says Fenot Tekle, Canva's global head of communications.
"We know that different holidays have unique meanings, and that not every holiday is a happy occasion for all," Tekle told Axios. "Our community is taking to social channels to acknowledge Canva's empathy-first communications approach, which we believe will leave a lasting impression about our brand ethos."
DoorDash started offering consumers the ability to opt out of Mother's Day messaging starting last year. It's doing the same for Father's Day.
More than 80,000 consumers have opted out of Mother's Day marketing this year as of April 26, DoorDash told Axios.
The company also offers the ability for consumers to opt out of alcohol-related marketing and pets-related marketing on a year-round basis and "will continue to explore ways to personalize the experience for each individual," a spokesperson said.
What we're watching: While opting out of cultural holidays is becoming common practice, opt-outs for religious holidays have not yet broadly caught on.
Tanya Moryoussef, a manager at the Kearney Consumer Institute, told Axios that the opt-out trend is well-intentioned, but can create a "bit of a slippery slope" and send mixed messages.
"If a consumer is upset about any other holiday, are you going to give them a chance to opt out of marketing messages related to those holidays?" Moryoussef said.
Go deeper