Trump splits the House Freedom Caucus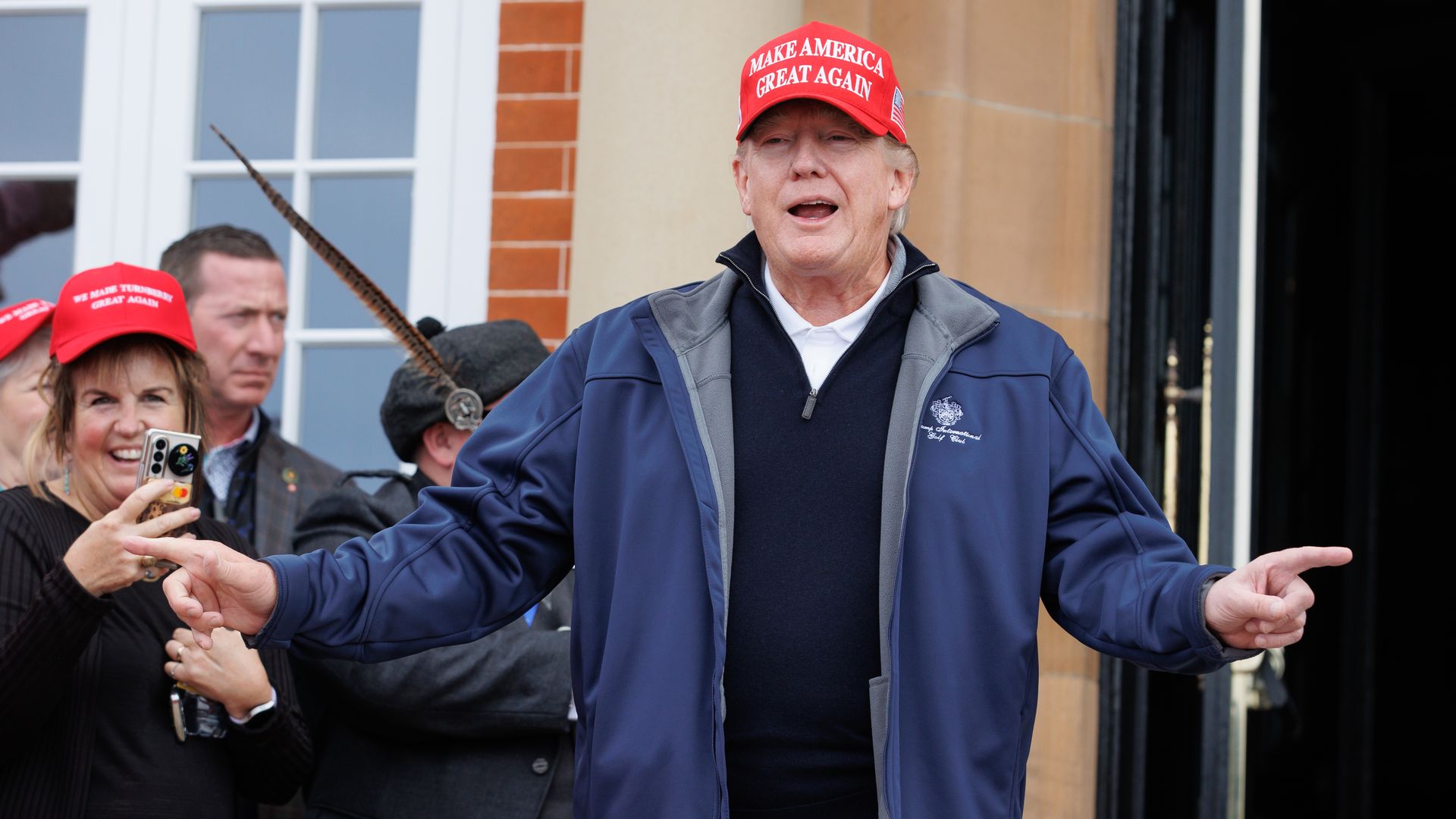 Former President Trump's call for Republicans to let the U.S. default before agreeing to a compromise on government spending cuts has divided the right-wing House Freedom Caucus.
Why it matters: These GOP hardliners have considerable leverage over House Speaker Kevin McCarthy (R-Calif.) – including the power to remove him if he bypasses them on a debt ceiling deal.
Driving the news: "I say to the Republicans out there – congressmen, senators – if they don't give you massive cuts, you're going to have to do a default," Trump said at a CNN town hall on Wednesday,
"It's better than what we're doing right now because we're spending money like drunken sailors," Trump said of defaulting.
What they're saying: Rep. Bob Good (R-Va.) told Axios "there won't be any default, that's ridiculous," adding, "That is a scare tactic from people who just don't understand quite frankly, or they're intentionally trying to deceive."
"We shouldn't default now or later," said Rep. Warren Davidson (R-Ohio), expressing openness to a compromise.
"[Default] would be bad on the economy, it would be bad on the American people and it would be bad on national security," said Rep. Barry Loudermilk (R-Ga.), a former Freedom Caucus member.
Between the lines: Rep. Clay Higgins (R-La.) suggested Trump's comments aren't having a major impact on how Republican lawmakers approach the debt ceiling, noting that the ex-president is "on the periphery of these things."
"I'm a big supporter and I consider him a friend," he said, but "when the president is in an element where he can speak openly and candidly ... He's going to say whatever he wants to."
"We're not going to default on anything," Higgins added.
The other side: Rep. Byron Donalds (R-Fla.) leapt to Trump's defense, telling Axios that "if we enter a default situation, it might actually help us clarify some of our spending problems because a future default, if we don't get our spending in order, is going to be much worse."
Rep. Ralph Norman (R-N.C.) said "everything is on the table" as leverage, adding, "Either they agree to cuts, which are modest, or they take responsibility for whatever happens."
"I agree with [Trump]," Rep. Kevin Hern (R-Okla.), the chair of the conservative Republican Study Committee, told Axios.
Yes, but: House GOP leadership, which is spearheading negotiations with the White House, appears more willing to meet in the middle.
White House and congressional leadership staff met at the Capitol for several hours on Thursday to negotiate the debt ceiling.
The bottom line: Despite vows from some Freedom Caucus members to vote against anything less than the GOP's debt ceiling bill, Higgins told Axios, "Most of us concur that we will never allow perfect to be the enemy of excellent."
Go deeper