Turkish and Syrian FMs meet for first time since 2011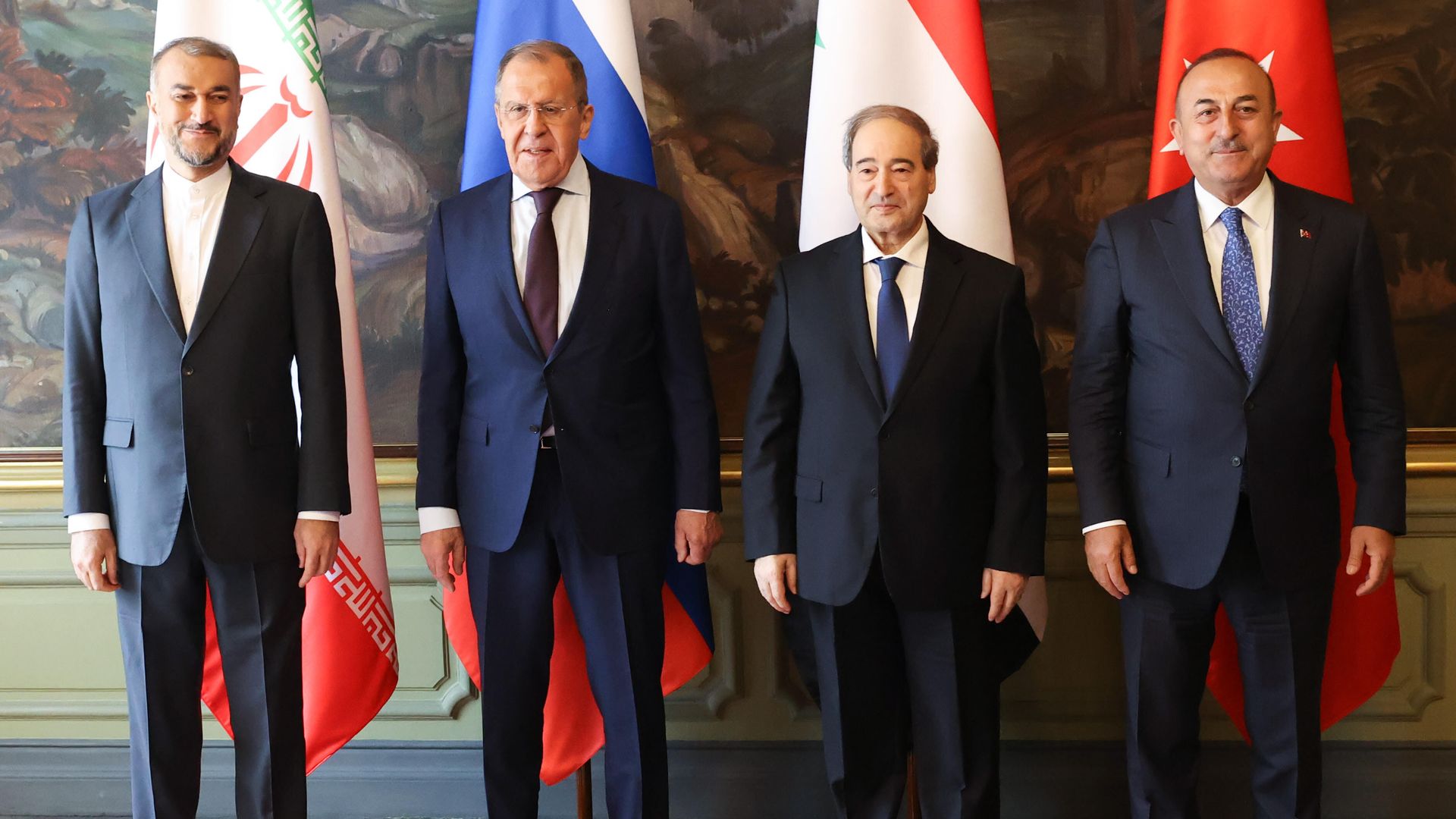 The foreign ministers of Turkey, Syria, Iran and Russia met on Wednesday in Moscow for a summit aimed at creating a road map for normalizing relations between Ankara and Damascus.
Why it matters: It was the first meeting between a Turkish and Syrian foreign minister since 2011.
Turkish President Recep Tayyip Erdoğan and his Syrian counterpart, Bashar al-Assad, were at one point close allies, but the two leaders have not been in contact since the outbreak of the Syrian civil war.
Driving the news: Russia, which has been pushing for Turkish-Syrian normalization for many months, hosted the meeting in Moscow.
In a joint statement at the end of the meeting, the four foreign ministers said they are committed to the principle of Syria's sovereignty over its territory and the need to fight terrorism.
The statement called for international aid to Syria for the reconstruction of the country and for the return of the Syrian refugees to their homes.
The ministers agreed to task their deputies with drafting a road map for the normalization of relations between Syria and Turkey.
State of play: Turkey hosts about 3.6 million Syrian refugees and its military controls parts of northern Syria.
Ankara, which has backed the Syrian rebels, has shifted from seeking Assad's removal to prioritizing domestic security by halting the advancement of Kurdish fighters along Turkey's borders with Syria.
Between the lines: The Russians invited the Iranians to join the Turkey-Syria rapprochement effort.
Iran has an interest in removing Turkish and U.S. forces from northern Syria, which will give it more influence in the war-torn country.
The big picture: Wednesday's meeting in Moscow was part of the broader normalization process in the region that has been taking place over the last year.
Go deeper