Trump's weird weapon: Bad news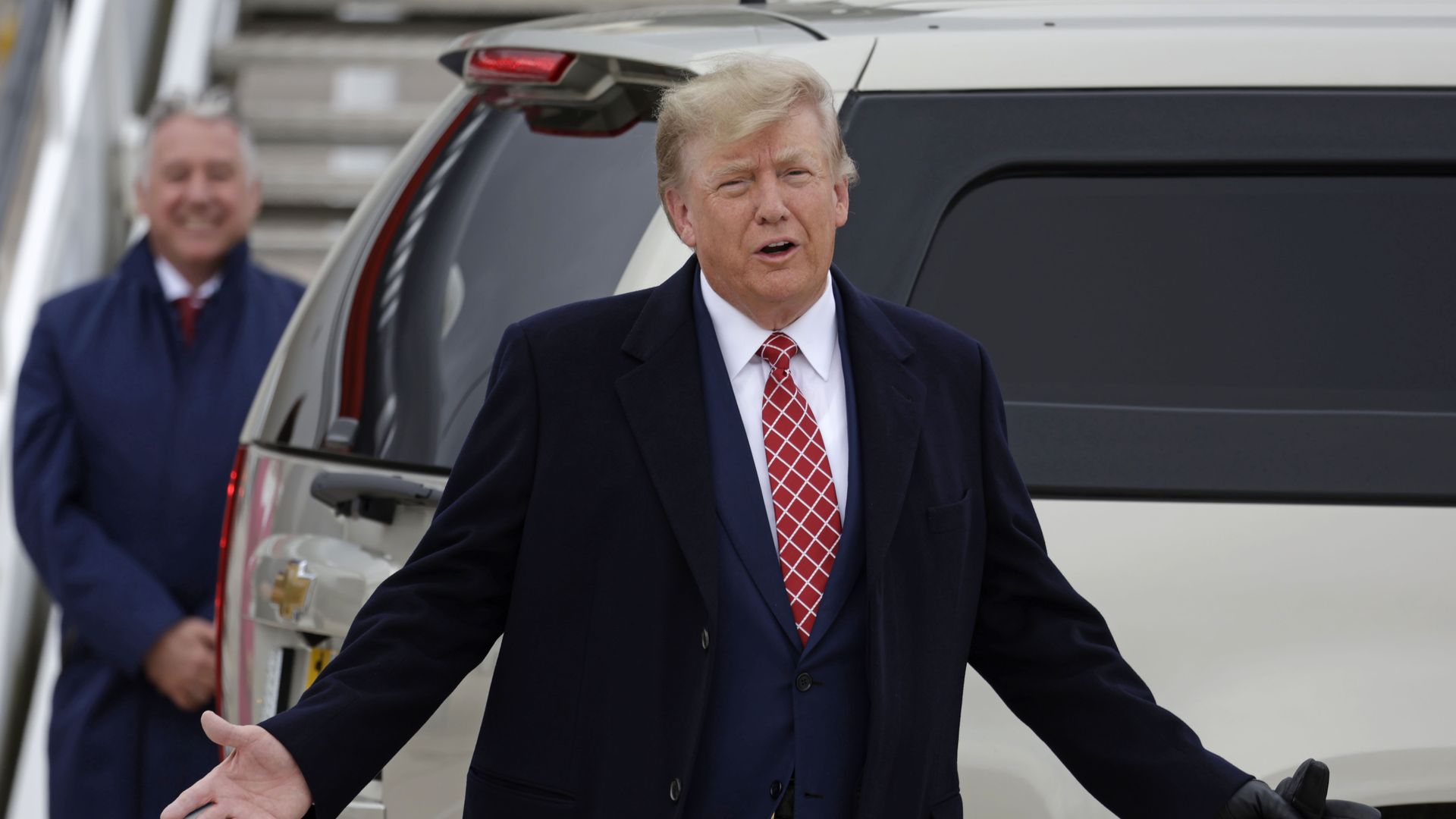 Call it the Trump Law of Inverse Reactions: Everything that would seem to hurt the former president only makes him stronger.
Why it matters: Trump's grip over Republicans seems stronger than ever — and chances of beating President Biden are as high as ever.
This dynamic is similar to the stunning election of 2016.
Former President Trump, in the past few months, has:
At the same time that all of the above was happening, Trump has:
What we're hearing: For the first time in a long time, top Republicans and Democrats are telling us the same thing, in the same words — Trump looks impossible to beat for the Republican nomination.
And if Trump is the GOP nominee, he could have a better-than-coin-flip chance of moving back into the White House. A Washington Post-ABC News poll out Sunday had Trump leading Biden by seven points — outside the margin of error — in a theoretical rematch.
A stunning finding in that poll: Even though majorities think Trump should face criminal charges, 18% (!) of those who want him arrested still back him over Biden.
The bottom line: Here's another echo of 2016. Beltway and establishment Republicans are fantasizing that something magical will make Trump go away — instead of deploying a coordinated effort to supplant him.
You know how that worked out last time.
Josh Kraushaar contributed reporting.
Editor's note: This newsletter item has been corrected to show Trump faced a civil trial over a rape accusation from 1996, not a charge.
Go deeper