MLB's shortened games make NFL an outlier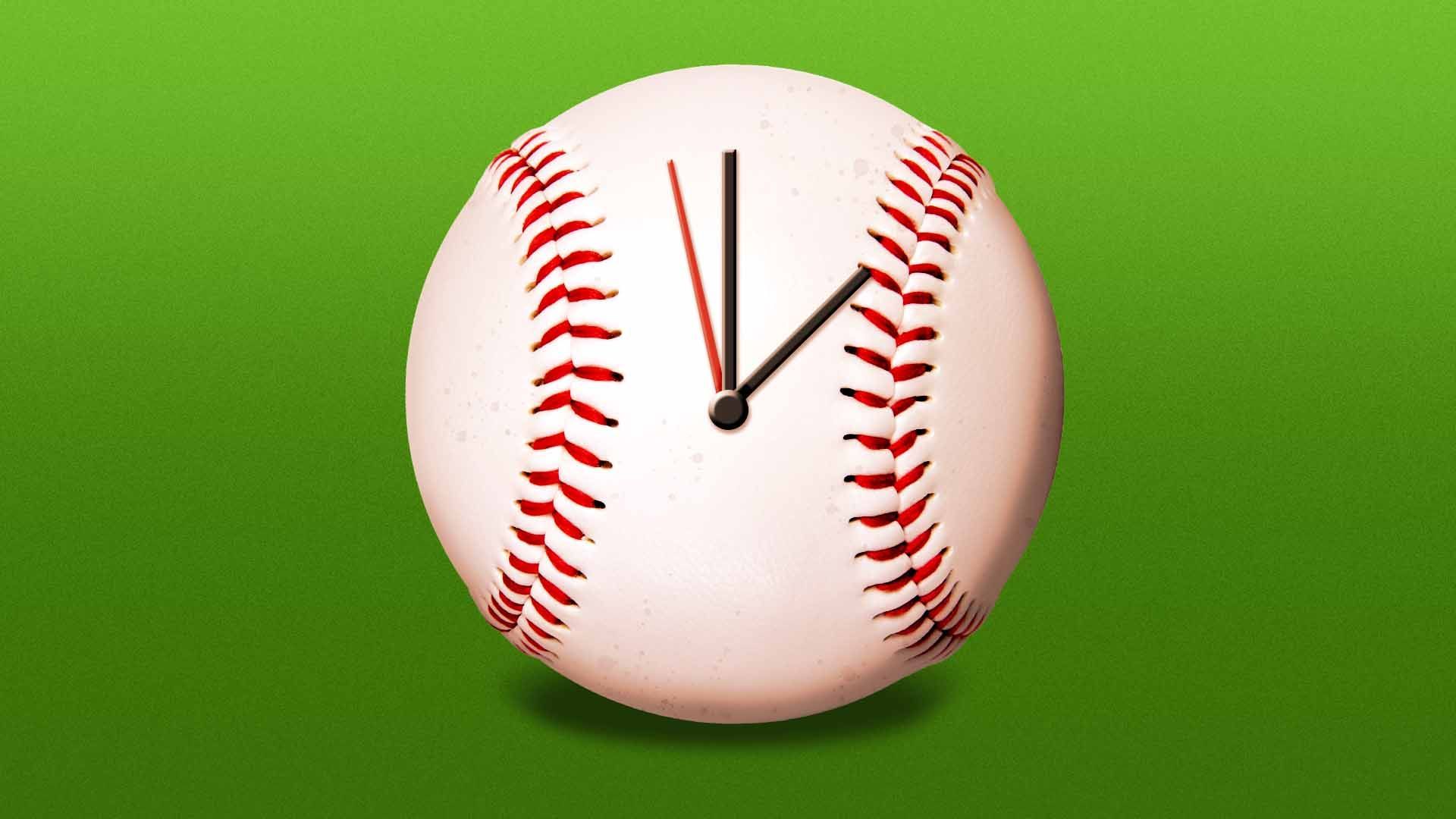 With the pitch clock cutting nearly 30 minutes off the average Major League Baseball game this season, the National Football League is now the only Big Four sports league whose average regular-season game lasts more than three hours.
Average game times:
🏈 NFL: 3:02
⚾️ MLB: 2:38
🏒 National Hockey League: 2:29
🏀 National Basketball Association: 2:16
State of play: The NFL is inching closer to that sub-three-hour mark. This past season's average game time (3:02) was the shortest since 1993 (3:00), thanks in part to more rushing attempts and better scoring defenses — two trends that led to fewer clock stoppages.
What to watch: College football — which might as well be the fifth major sport — is also headed for shorter games.
After Football Bowl Subdivision (FBS) games lasted an average of 3:21 last season, the NCAA approved three new rules that are expected to decrease that time by roughly eight minutes.
The most notable change: There will now be a running clock after first downs (except in the final two minutes of each half) in all divisions except Division III.
Note: Game times for the NBA, NHL and NFL came directly from the respective leagues. MLB came from Baseball Reference, and FBS came via SI.
Go deeper