Sudan army says it sent delegation to Saudi Arabia for cease-fire talks with RSF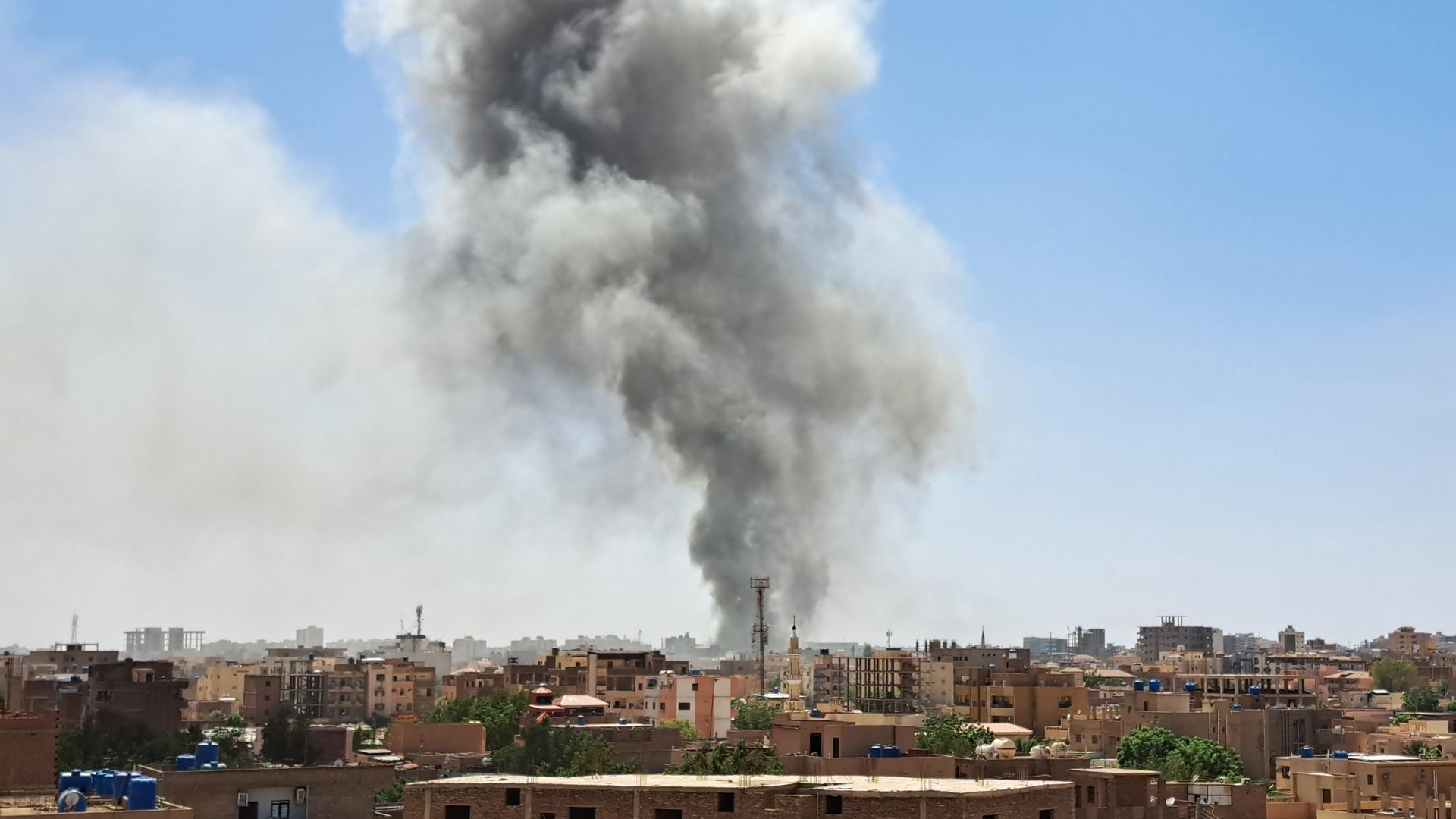 The Sudanese army said on Friday that it has sent representatives to Jeddah to meet with the rival Rapid Support Forces (RSF) paramilitary group for cease-fire talks mediated by Saudi Arabia.
Why it matters: It will be the first time representatives of the two warring generals will hold direct talks since the recent fighting began.
What they're saying: "As part of the Saudi-U.S. initiative that was put forward at the beginning of the crisis, a delegation left for Jeddah to discuss the specific details of the truce that has been extended several times and to create the conditions for dealing with the humanitarian situation," the Sudanese military said in a statement on Friday.
The RSF has not publicly confirmed it was sending a delegation, but did announce a 72-hour humanitarian cease-fire in response to calls from the United States and Saudi Arabia.
The U.S. and Saudi Arabia in a joint statement welcomed the the start of pre-negotiation talks between the parties.
The two countries urged the warring generals "to take in consideration the interests of the Sudanese nation and its people and actively engage in the talks towards a cease fire and end to the conflict, which will spare the Sudanese people's suffering and ensure the availability of humanitarian aid to affected areas."
The big picture: Nearly three weeks of fighting between the Sudanese military and the RSF has killed more than 550 people, wounded 5,000 others and displaced hundreds of thousands.
The fighting has also dramatically exacerbated the political, economic and humanitarian crises in the country.
Driving the news: Secretary of State Tony Blinken spoke to his Saudi counterpart, Foreign Minister Prince Faisal bin Farhan, on Friday about the situation in Sudan, the Saudi official news agency said.
Blinken and bin Farhan discussed the U.S.-Saudi initiative to host representatives from the military and the RSF in Jeddah for talks that will focus on de-escalation in Sudan, the Saudi news agency said.
State Department spokesperson Matthew Miller said that during the call, Blinken and bin Farhan "affirmed their countries' intensive collaboration on diplomatic work to bring about an end to the fighting in Sudan."
Editor's note: This story has been updated with the joint statement of the U.S. and Saudi Arabia.
Go deeper