Biden calls violence in Sudan a "betrayal" and paves way for sanctions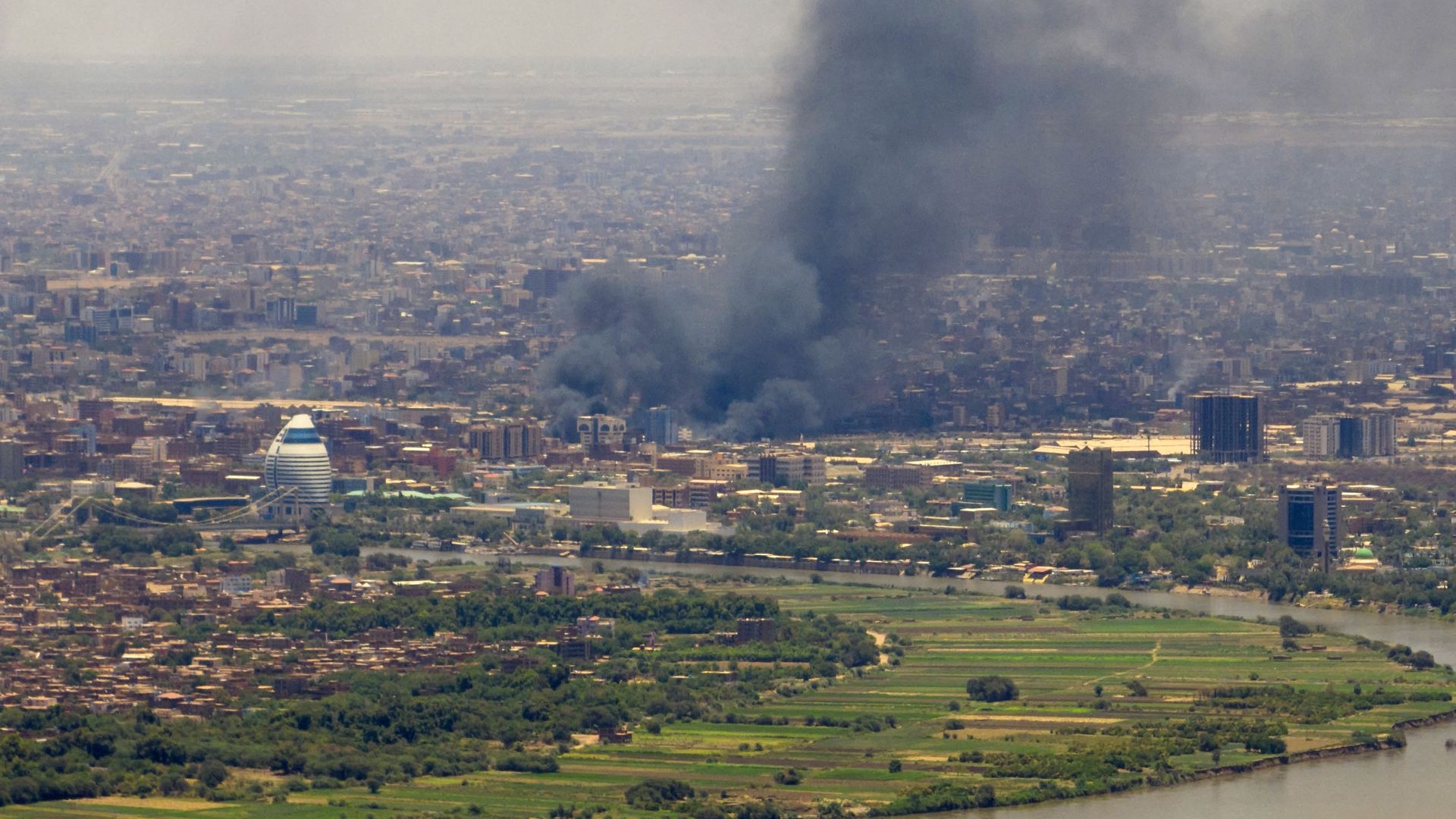 President Biden on Thursday called the fighting in Sudan between the forces of two rival generals "a betrayal of the Sudanese people's clear demand for civilian government and a transition to democracy."
The big picture: Biden also signed an executive order authorizing potential sanctions on Sudanese officials involved in "destabilizing the country and undermining the democratic transition."
The statement and executive order are the most significant steps the U.S. president has taken in response to the current crisis in Sudan.
Details: The executive order does not name any individuals, but Biden said they could target those responsible for "threatening the peace, security, and stability of Sudan, using violence against civilians and committing serious human rights abuses."
The order could pave the way for sanctions against the two warring generals at the center of the fighting — Sudanese army chief Fattah al-Burhan and commander of the rival Rapid Support Forces (RSF) paramilitary group Mohamed Hamdan Dagalo, who is known as Hemedti.
What he's saying: "I join the peace-loving people of Sudan and leaders around the world in calling for a durable ceasefire between the belligerent parties," Biden said in a statement.
"This violence…is unconscionable. It must end," he added.
The big picture: More than two weeks of fighting between the Sudanese military and the RSF has killed more than 550 people, wounded 5,000 others and displaced hundreds of thousands.
The fighting has also dramatically exacerbated the political, economic and humanitarian crises in the country.
State of play: The warring generals agreed to a new seven-day cease-fire proposed by the presidents of South Sudan, Kenya and Djibouti.
It was supposed to begin Thursday, but like previous cease-fires, the fighting continued to rage, with both sides blaming each other for violating the truce.
The South Sudan, Kenya and Djibouti presidents asked the warring generals to name representatives for peace talks that would be held at an agreed venue. They also proposed forming an international mechanism to observe the truce.
Catch up quick: The recent fighting in Sudan erupted as growing tensions between al-Burhan and Hemedti boiled over.
The pair led a military coup in October 2021, derailing the transition to democracy that began after the ouster of long-time ruler Omar al-Bashir in a popular uprising four years ago.
But disagreements between the two generals began to rapidly escalate, particularly after the military, RSF and a coalition of civilian parties last December signed a preliminary political deal in which the military agreed to hand over power.
Go deeper