HHS chief calls gun violence "public health crisis" after Atlanta shooting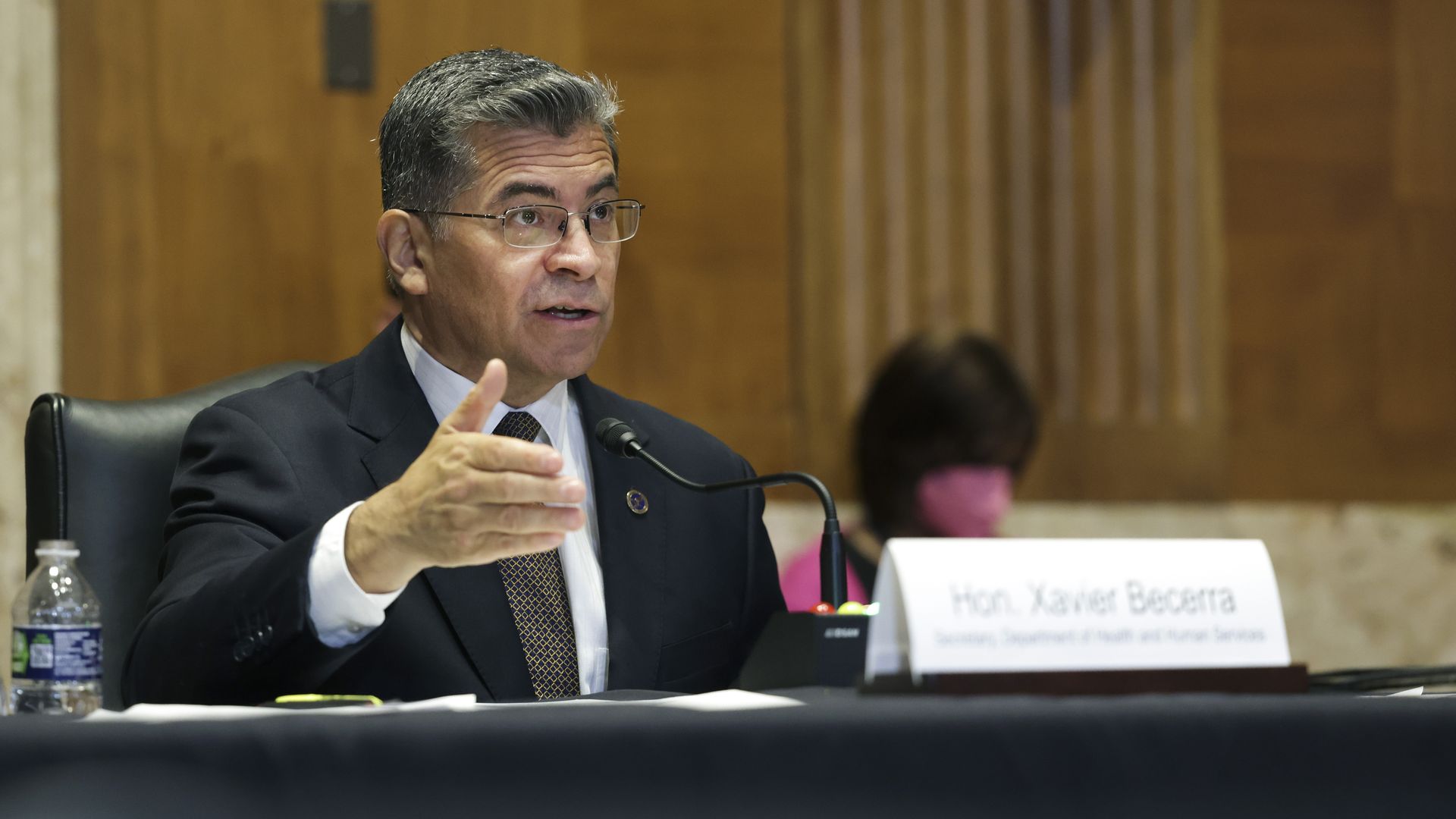 Health and Human Services (HHS) Secretary Xavier Becerra said Thursday "gun violence is tearing the American family apart" as he confirmed a CDC employee died in this week's mass shooting in Atlanta.
Driving the news: Becerra said in a statement that officials were "still trying to process this heart-breaking news" of Wednesday's shooting that killed CDC worker Amy St. Pierre and injured four other women, per The Hill.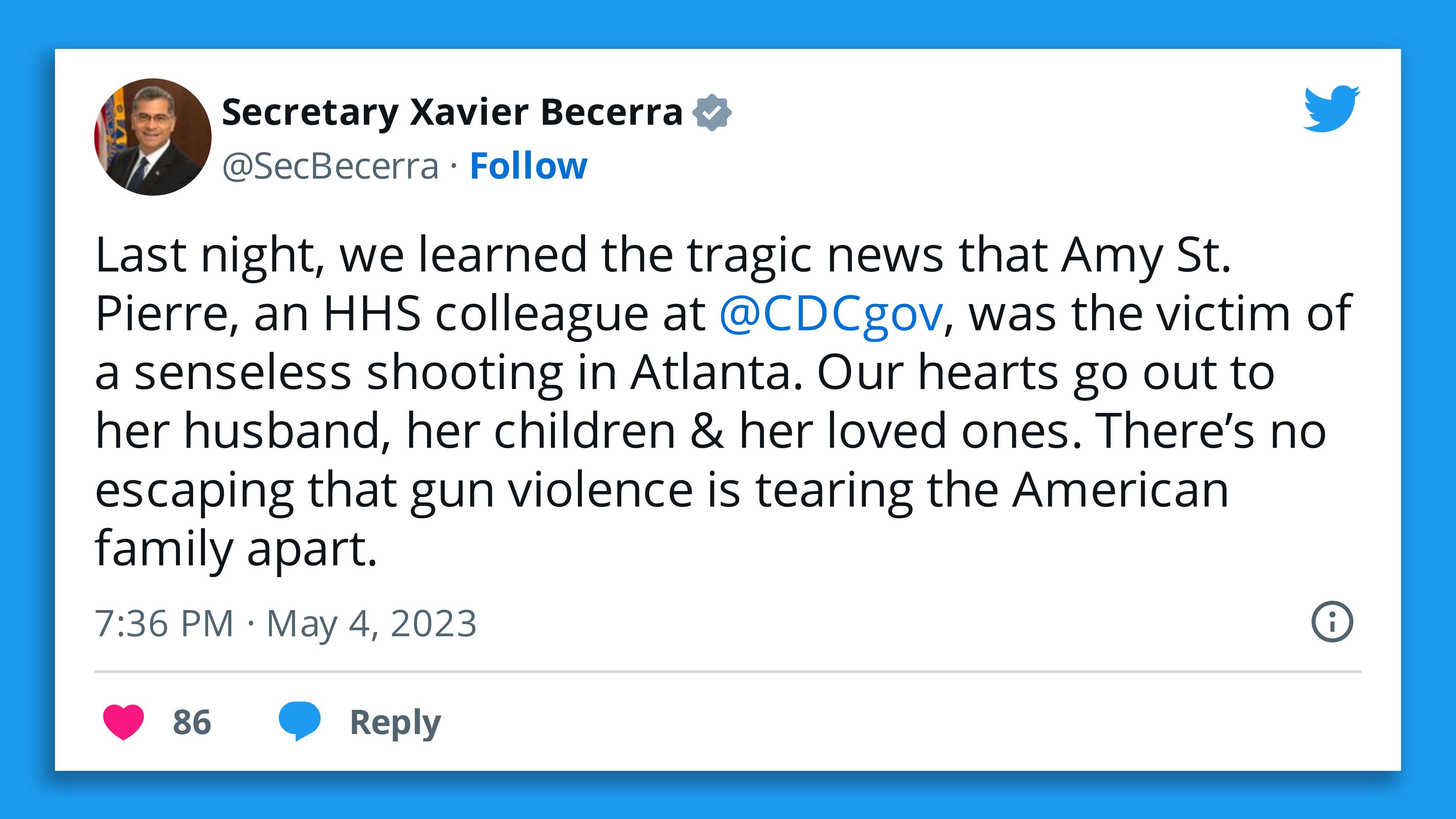 "But there is no escaping that gun violence is tearing the American family apart and has become a public health crisis," he added.
By the numbers: There have been 192 mass shootings in 2023 as of early Friday, per the Gun Violence Archive — which defines a mass shooting as a situation in which at least four people are either injured or killed, excluding the shooter.
One in five U.S. adults have said they've personally been threatened with a gun and one in six have seen someone being shot, according to a survey published last month.
Go deeper: Police arrest Atlanta mass shooting suspect
Go deeper