"Good riddance": GOP lawmakers' private glee at Tucker Carlson firing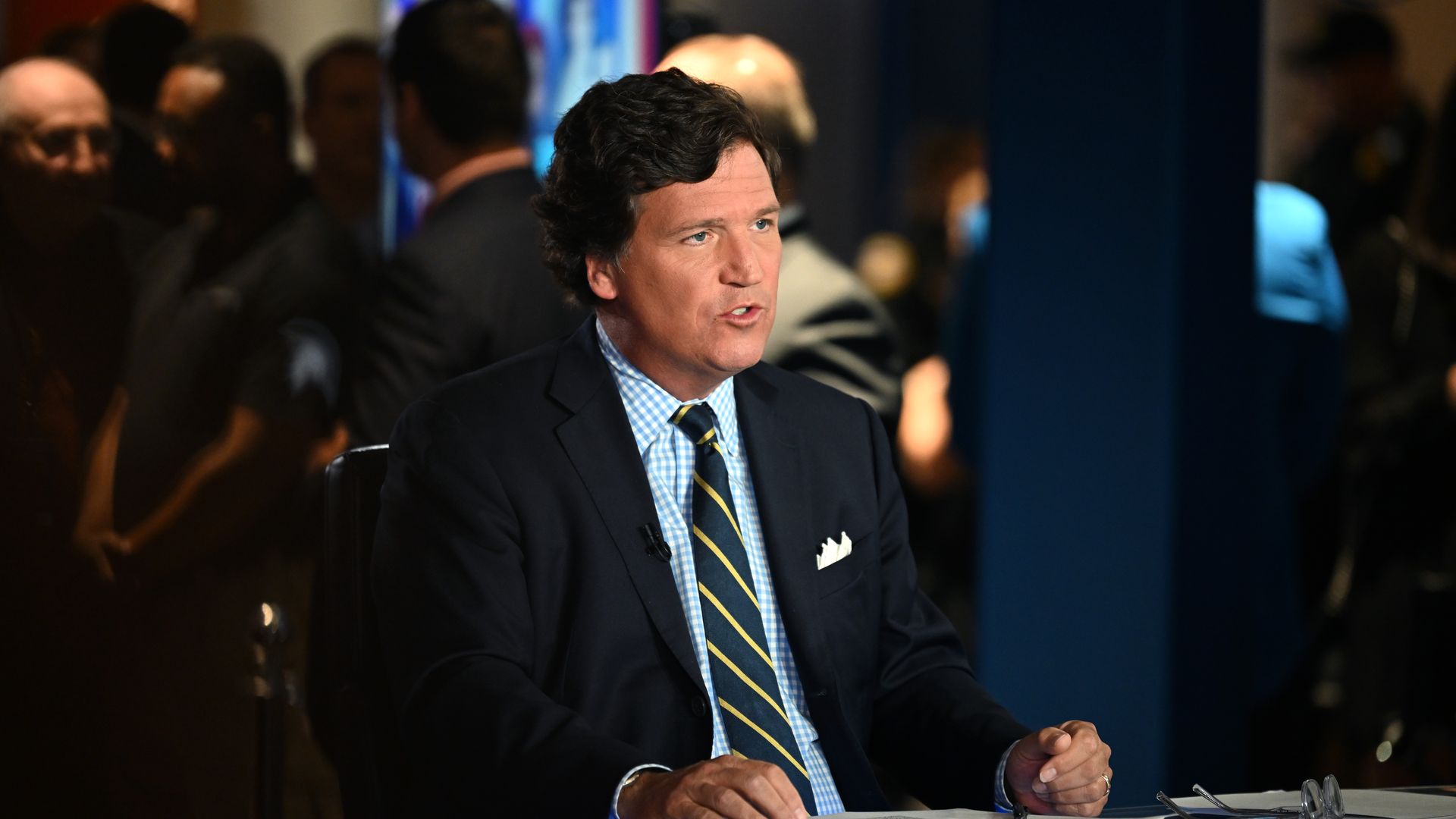 A sizable number of GOP lawmakers are quietly cheering Fox News' decision to remove Tucker Carlson from its airwaves as making it easier to provide aid to Ukraine, Axios has learned.
Why it matters: Carlson was one of the most vocal critics of continued support to Ukraine, often going after lawmakers by name on his program. His commentary was a source of regular heartburn for defense hawks.
One House Republican pointed to Speaker Kevin McCarthy's rhetoric this week as a sign of the tides potentially changing.
McCarthy, who'd earlier opposed giving a "blank check" to Ukraine, gave his full-throated support while speaking to reporters in Israel on Monday.
What they're saying: Multiple House Republicans, speaking on the condition of anonymity, slammed the former Fox News host's rhetoric on Vladimir Putin and Russian aggression, and said his inflammatory remarks on an array of issues often put them in a tough spot.
"Tucker being gone makes my life easier with many things including Ukraine," one GOP lawmaker said. "Though I think that somebody will own that space in a couple of weeks anyway."
"Well no one is more unhappy about Tucker's departure than the Russians," another House Republican added.
A third lawmaker argued that Carlson "thrived on destroying Republicans ... I say good riddance."
The other side: Carlson, who declined to comment, maintains a strong base of supporters within the GOP.
Some of those ardent fans include elected Republicans, with populist leaning members like Reps. Marjorie Taylor Greene and Matt Gaetz frequently appearing on his program.
Rep. Lauren Boebert tweeted "I STAND WITH TUCKER CARLSON!" following the news of his departure.
The big picture: While Carlson currently may not have the platform to reach 3 million viewers a night, splinters within the party over Ukraine aren't likely to rapidly dissolve.
Multiple lawmakers said that it may be difficult to unwind the narrative said on the show, noting that it that resonated with much of the the GOP base and that Carlson could be replaced with someone with similar viewpoints.
"I'm not sure it affects the narrative too much. The damage has been done. But it might get better. Who knows?" the second lawmaker said.
Potential presidential contenders have already begun to dig into their positions on the issue. Former President Trump and Florida Gov. Ron DeSantis have expressed reluctance to continue sending financial aid and military equipment.
Go deeper