DeSantis sides with Trump and Tucker Carlson on Ukraine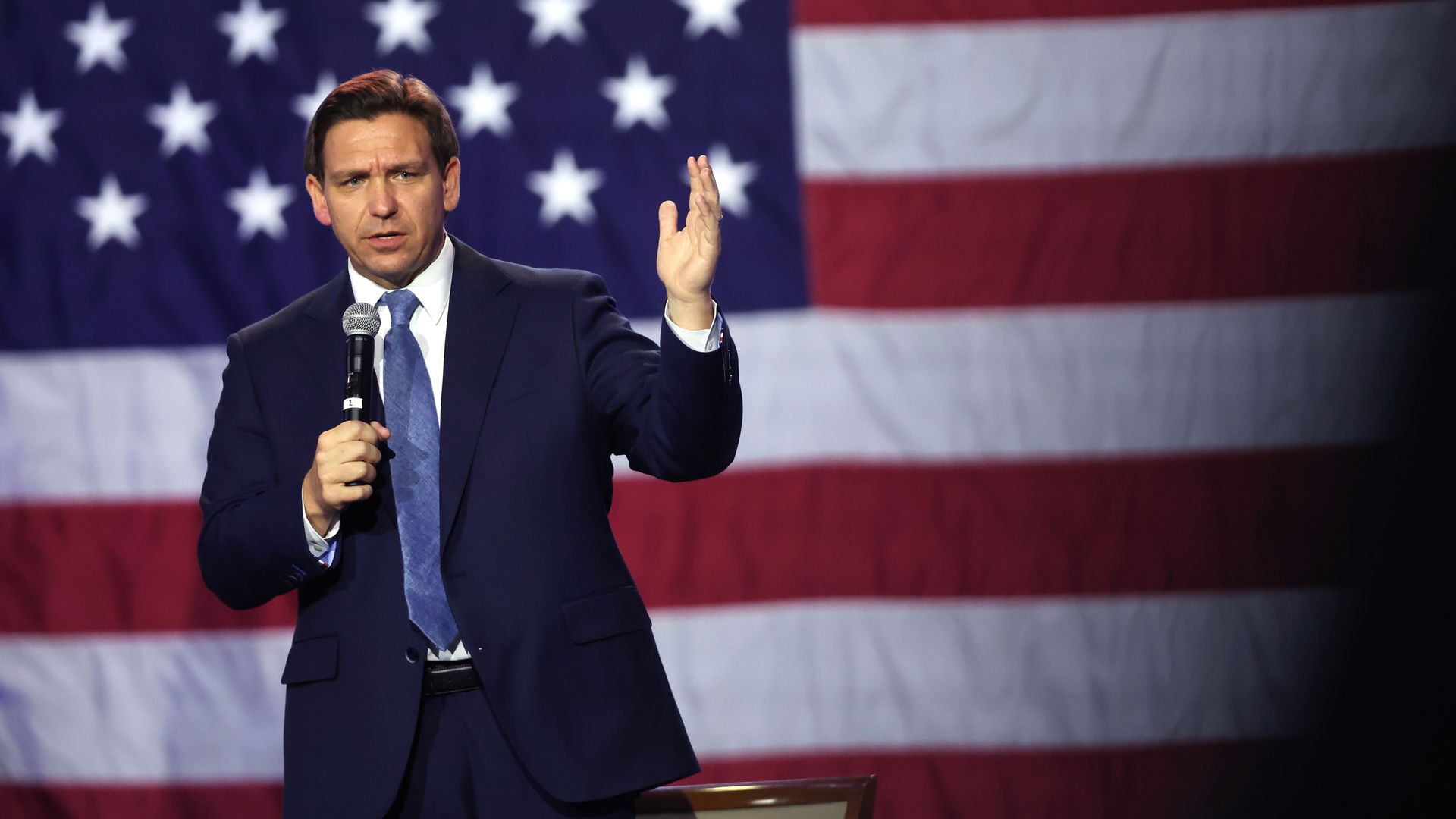 Florida Gov. Ron DeSantis (R) weighed in on the war in Ukraine this week, aligning himself with former President Donald Trump, who has led the anti-war wing of the GOP.
Why it matters: DeSantis and Trump's opposition to ongoing U.S. support reflects a deep division within the Republican Party when it comes to Ukraine.
Driving the news: "While the U.S. has many vital national interests...becoming further entangled in a territorial dispute between Ukraine and Russia is not one of them," DeSantis said in a statement shared Monday on Fox News' "Tucker Carlson Tonight."
The statement was given in response to a questionnaire sent by Carlson last week to all declared and potential 2024 Republican candidates.
"The Biden administration's virtual 'blank check' funding of this conflict for 'as long as it takes,' without any defined objectives or accountability, distracts from our country's most pressing challenges," DeSantis added in the full response Carlson later posted to Twitter.
Trump, responding to the same questionnaire, also said that opposing Russia in Ukraine was not a vital interest for the U.S.
Carlson, who has been critical of the Biden administration's policy toward Ukraine, called many of the responses a "refreshing surprise" during the show's broadcast.
Go deeper