Biden races to come up with AI plan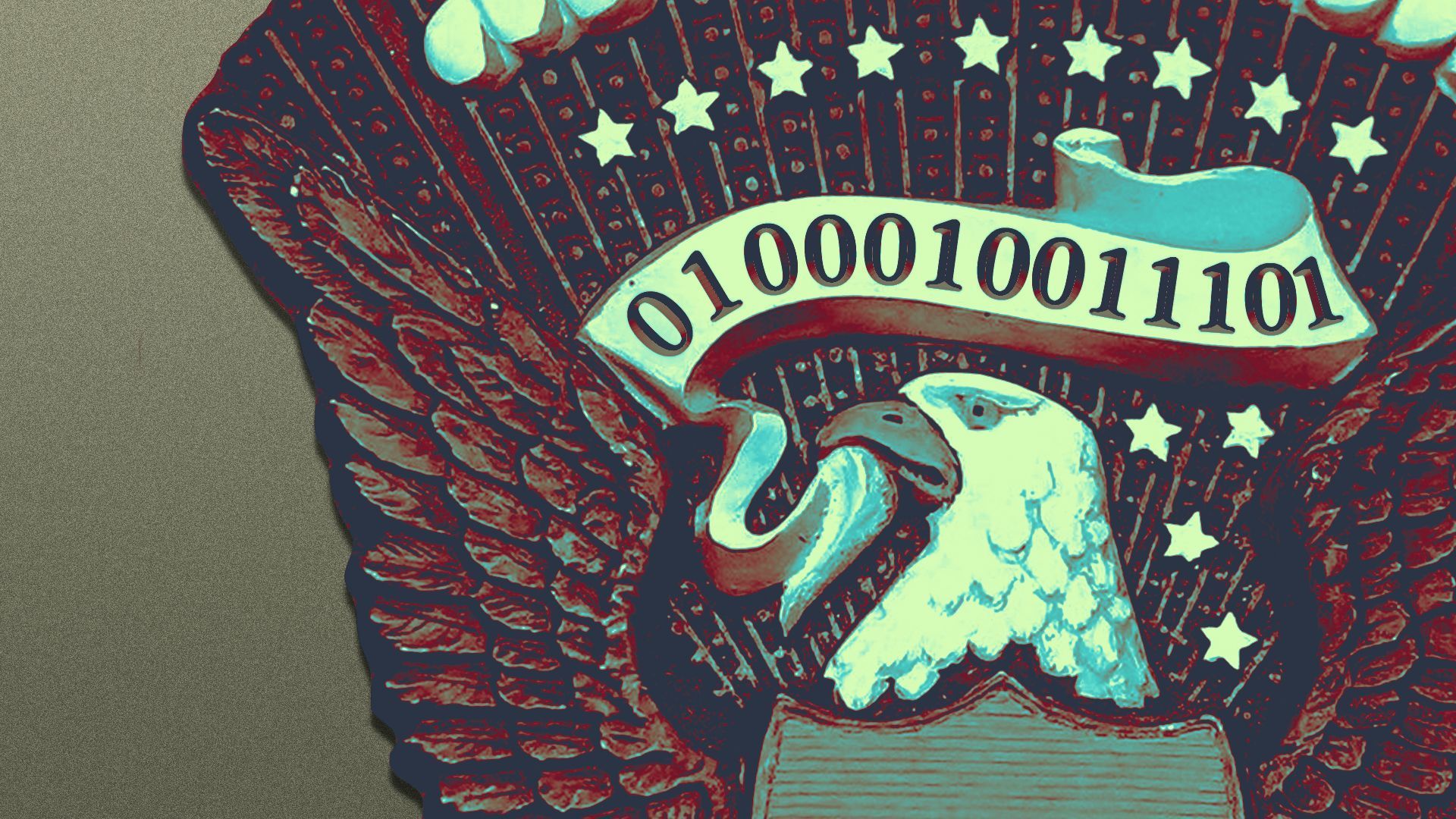 President Biden, racing to upgrade the government's artificial-intelligence expertise and role, is calling the leading architects of generative AI to Washington today to discuss guardrails for the powerful technology.
Driving the news: Biden will push Google, Microsoft and others building generative AI to be sure their products are safe before unleashing them on the public.
Officials have even discussed involving the companies in self-policing the technology, although that's not on today's agenda.
Why it matters: Business leaders and tech experts say legislation is urgently needed as AI barrels ahead.
The U.S. has almost no AI-specific regulations on the books. The European Union is plowing ahead with a wide-ranging AI act.
Behind the scenes: Biden himself has experimented with ChatGPT and was fascinated by the tool, Axios has learned.
What's happening: Vice President Harris will host today's Roosevelt Room meeting with the CEOs of four top AI players — Sam Altman of OpenAI, Dario Amodei of Anthropic, Satya Nadella of Microsoft and Alphabet CEO Sundar Pichai.
Arati Prabhakar, director of the White House Office of Science and Technology Policy (OSTP), said in the invitation, obtained by Axios' Ashley Gold: "We aim to have a frank discussion of the risks we each see in current and near-term AI development, actions to mitigate those risks, and other ways we can work together to ensure the American people benefit from advances in AI while being protected from its harms."
Context: Biden has pushed in the past for Big Tech companies to make sure their products are safe before making them public.
Last year, the administration proposed an AI Bill of Rights to build protections into AI systems from the start.
White House Chief of Staff Jeff Zients kicked the administration's efforts into higher gear when he took office in February.
In addition to Zients and Prabhakar, other key players on the issue are Prabhakar; Deputy Chief of Staff Bruce Reed; national security adviser Jake Sullivan; National Economic Council director Lael Brainard; White House counsel Stuart Delery; domestic policy adviser Susan Rice; and Commerce Secretary Gina Raimondo.
These officials, all of whom will attend today's summit, have helped speed up the government's efforts to monitor threats of the new tech including rising concern about AI in cybersecurity, biosecurity — and are pushing allies and partners to be sure AI technology benefits the public.
Reality check: The big companies have various internal policies about "Responsible AI." But the latest wave of AI is tough to manage — even its creators can't say exactly why it spits out what it does.
Go deeper