Scoop: Biden's new strategy on judges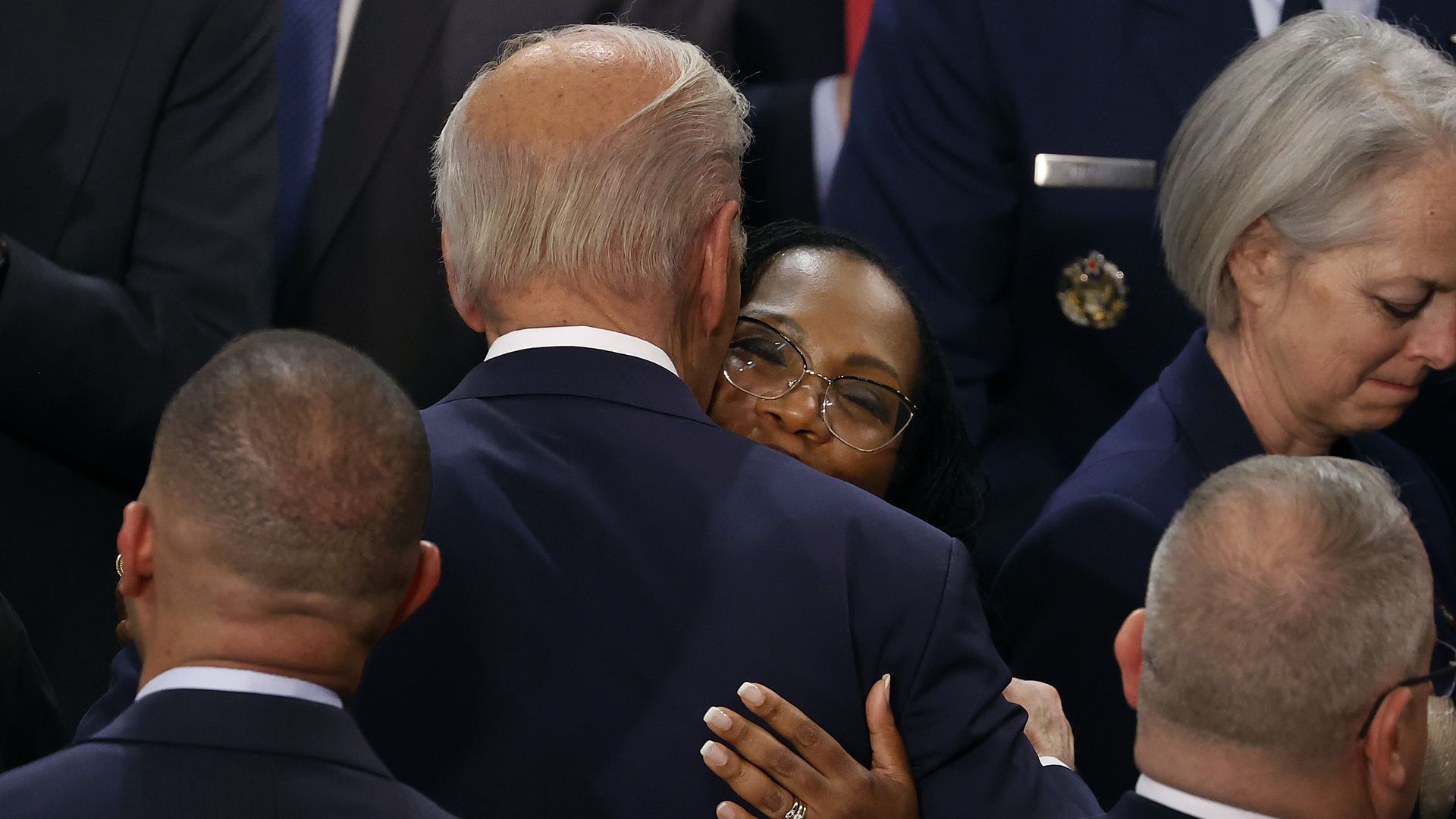 The White House is deploying a new strategy to guide its judicial nominees through a tricky Senate process that has gotten harder with the prolonged absence of Sen. Dianne Feinstein (D-Calif.), Axios has learned.
Driving the news: President Biden today will nominate four new judges for openings on federal district courts — and the White House is optimistic about winning confirmation based on behind-the-scenes groundwork.
Why it matters: Feinstein's health-related absence from the Judiciary Committee looked like it might bring Biden confirmations to a halt in the Senate, where Democrats have a razor-thin majority.
But Biden officials have begun a coordinated effort to work more closely with senators, including Republicans, about judicial vacancies in their home states.
The officials include White House Chief of Staff Jeff Zients, Counsel Stuart Delery, Director of Legislative Affairs Louisa Terrell, and their staffs.
Zoom in: Today the president plans to name Loren L. AliKhan for the district court of the District of Columbia, Susan K. DeClercq for the eastern district of Michigan, Julia K. Munley for the middle district of Pennsylvania; and Vernon D. Oliver for the district of Connecticut.
If confirmed, AliKhan would be the first South Asian woman to serve on the D.C. district court. DeClercq would be the first of East Asian descent in Michigan.
The big picture: Biden has made it a priority to stock the federal judiciary with judges who are young, progressive and diverse.
But so-called Senate "blue slips" — which give senators enormous power over nominees from their home states — can complicate Biden's ambitions.
At the same time, the Judiciary Committee doesn't have a functioning majority with Feinstein out, further hindering Biden's plans.
What's happening: Biden officials are now placing a higher premium on winning home-state senators' support well before a nomination is public.
That has allowed the vetting process to begin for new candidates.
What we're watching: Last month, Sen. Richard Durbin (D-Ill.), chairman of the Judiciary Committee, advanced seven nominees through his committee with Republican votes.
But with Feinstein's absence depriving Durbin of a majority, he had to delay moving any nominees who lacked bipartisan support.
Between the lines: Biden's new approach is born of necessity. In states with two Republicans, blue slip rules make it much easier to move faster when both senators are favorably disposed toward the nominee.
The bottom line: Biden has seen more than 120 federal judges, including Supreme Court Justice Ketanji Brown Jackson, confirmed. That's more than Presidents George W. Bush, Obama or Trump at this point in their presidencies.
He doesn't plan to slow down.
Go deeper