Code.org leads "TeachAI" push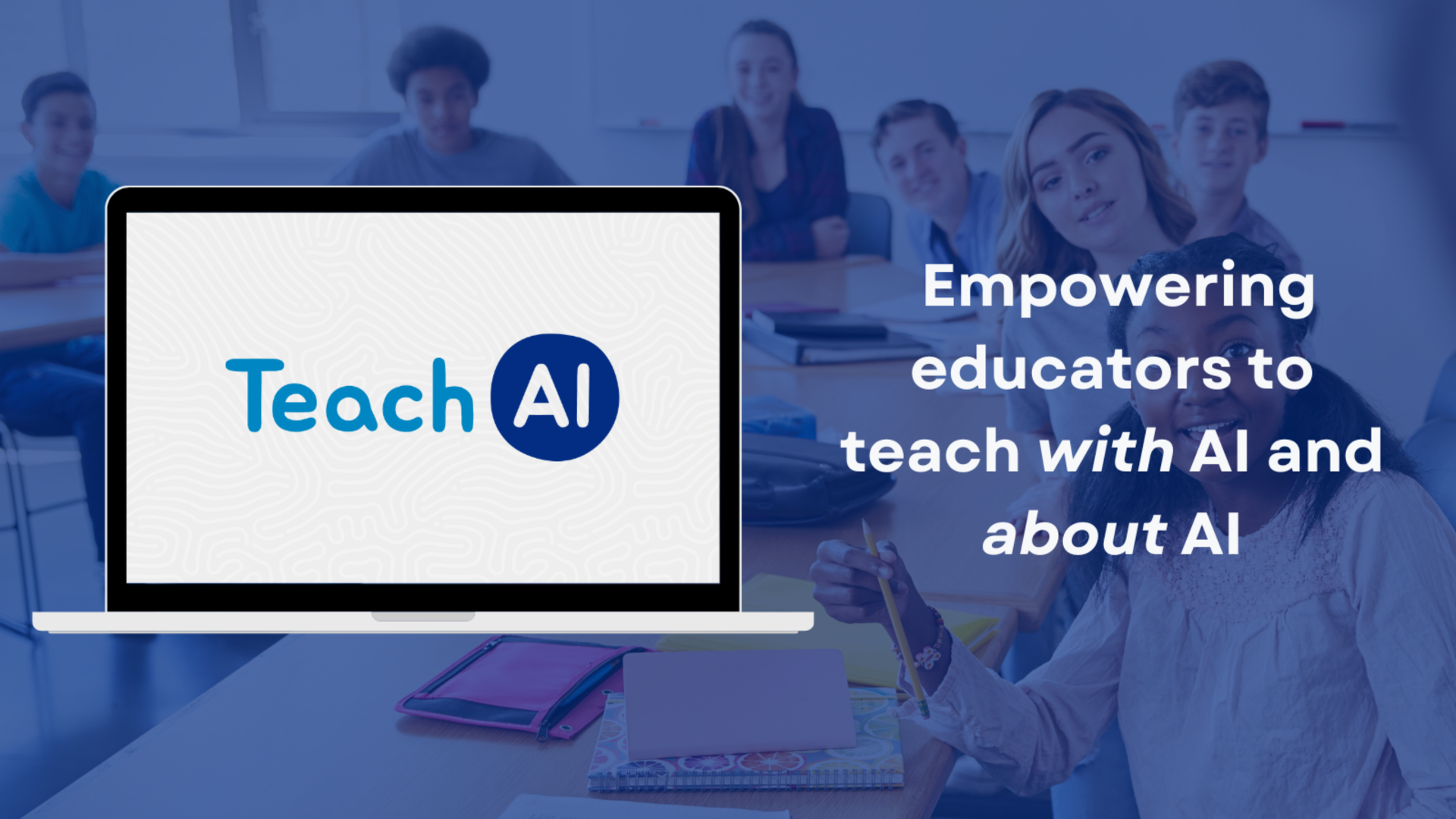 A coalition of technology and educational organizations are teaming up to support TeachAI, a Code.org-led effort to help educators both use artificial intelligence in the classroom and explain to their students how the technology works.
Why it matters: Adoption of AI is exploding, creating a huge need for people to understand the technology's power and limits. At the same time, educators are struggling to adapt to the sudden arrival of tools that could significantly upend the ways students are taught and evaluated.
Details: Code.org is providing the seed capital for TeachAI but aims to find outside funding from other sources, including companies and foundations.
The goal is to get school districts and ministries of education representing millions of students around the world to join the effort and use the resulting curriculum.
In addition to Code.org, supporters include Khan Academy, the World Economic Forum, Educational Testing Service and the International Society for Technology in Education, a global education group.
Between the lines: Educators have had a range of reactions to the emergence of generative AI tools such as ChatGPT, with some embracing it as the modern equivalent of the calculator and other schools rushing to ban the technology.
What they're saying: "Education needs to evolve," Code.org's Hadi Partovi told Axios. "Part of what is exciting is that, until now, educators and technologists have not been engaging in real dialogue."
"AI has the potential to be the world's most powerful learning tool, but only if educators and students understand how to leverage AI to support their learning needs," ISTE chief executive Richard Culatta said in a statement. "Through TeachAI, we aim to ensure that educators across the world have access to the support they need to prepare students to thrive in a world where AI is an integral part of their lives and careers."
The big picture: Code.org is not alone in seeing the need for both AI education and the technology's ability to improve education itself.
Khan Academy, which is a backer of TeachAI has been an early user of GPT-4, incorporating OpenAI's engine into its Khanmigo tutor.
Coursera, meanwhile, has also added generative AI features to its online learning platform and new courses on AI technology specifically.
Meanwhile, Code.org also announced it is working to incorporate AI into its own tools for learning computer science.
Yes, but: AI also threatens to upend some education businesses. Shares of Chegg fell by a third Monday after the company issued a dour forecast, citing the impact of AI.
Go deeper