McCarthy's debt ceiling lesson for House Republicans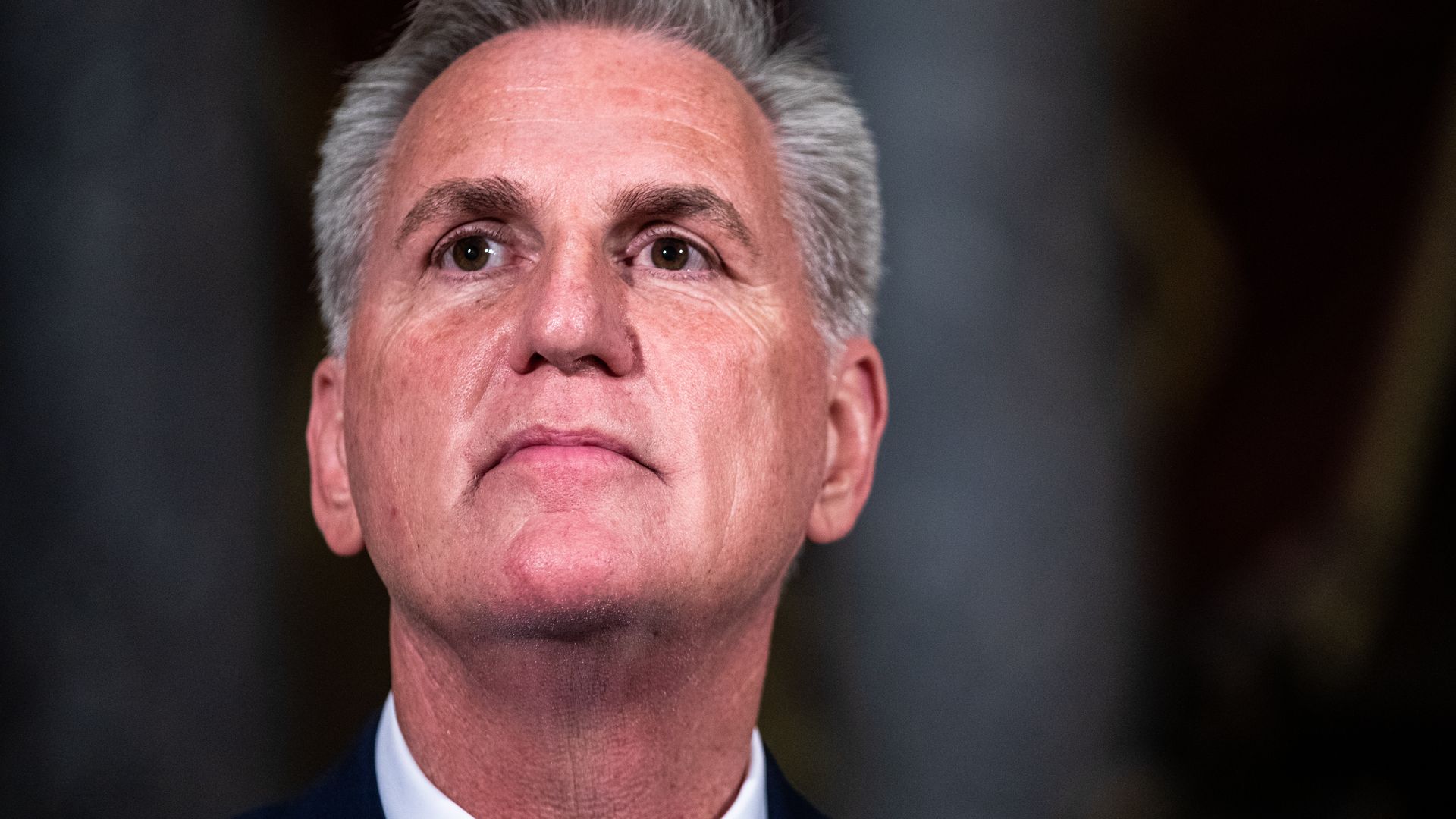 House Speaker Kevin McCarthy's debt ceiling maneuver taught his members a valuable lesson about how to get what they want, GOP sources tell Axios.
Why it matters: Republican lawmakers have seen an example of rabble rousers rewarded, and loyalists burned.
McCarthy loyalists felt unheard by the speaker after backing him throughout the grueling speakership election — only to perceive the Freedom Caucus as having the influence now, a senior GOP aide told Axios.
Zoom in: Midwestern Republicans and Biden-district Republicans are both in that McCarthy loyalist camp — and were both told that the debt ceiling bill wouldn't be revised with their wish lists.
The Corn Bloc went public with their anger this week over the package's initial cuts to ethanol subsidies, and leadership caved with a late night revision that removed the cuts.
"I'm incredibly proud of my brothers and sisters in Minnesota delegation, the Iowa delegation, the Missouri delegation, the Michigan delegation, the Wisconsin delegation — we all stood together to represent our farmers," Rep. Derek Van Orden (R-Wisc.) told Axios.
The Biden-district crew took leadership at their word that the bill wouldn't be changed, and missed out on their desire for the bill to include changes to the State and Local Tax deduction.
The big picture: Any bloc of at least five members has the leverage to extract concessions from McCarthy, who can only afford to lose four votes on most bills.
Freedom Caucus firebrands created this template during the speaker election, and McCarthy cut deals that showed his vulnerability and pragmatism in one swoop.
Those deals paid off on Wednesday, with McCarthy winning a 217-215 vote that allows him to demand negotiations with President Biden — while the Freedom Caucus got the sweeping spending cuts it's been demanding with any debt ceiling increase.
But those promises may come back to haunt him: Freedom Caucus members are saying they won't vote for a watered-down version after McCarthy negotiates with Democrats.
McCarthy's office didn't respond to an Axios request for comment.
Go deeper