Hospitals put on defensive over site-neutral payments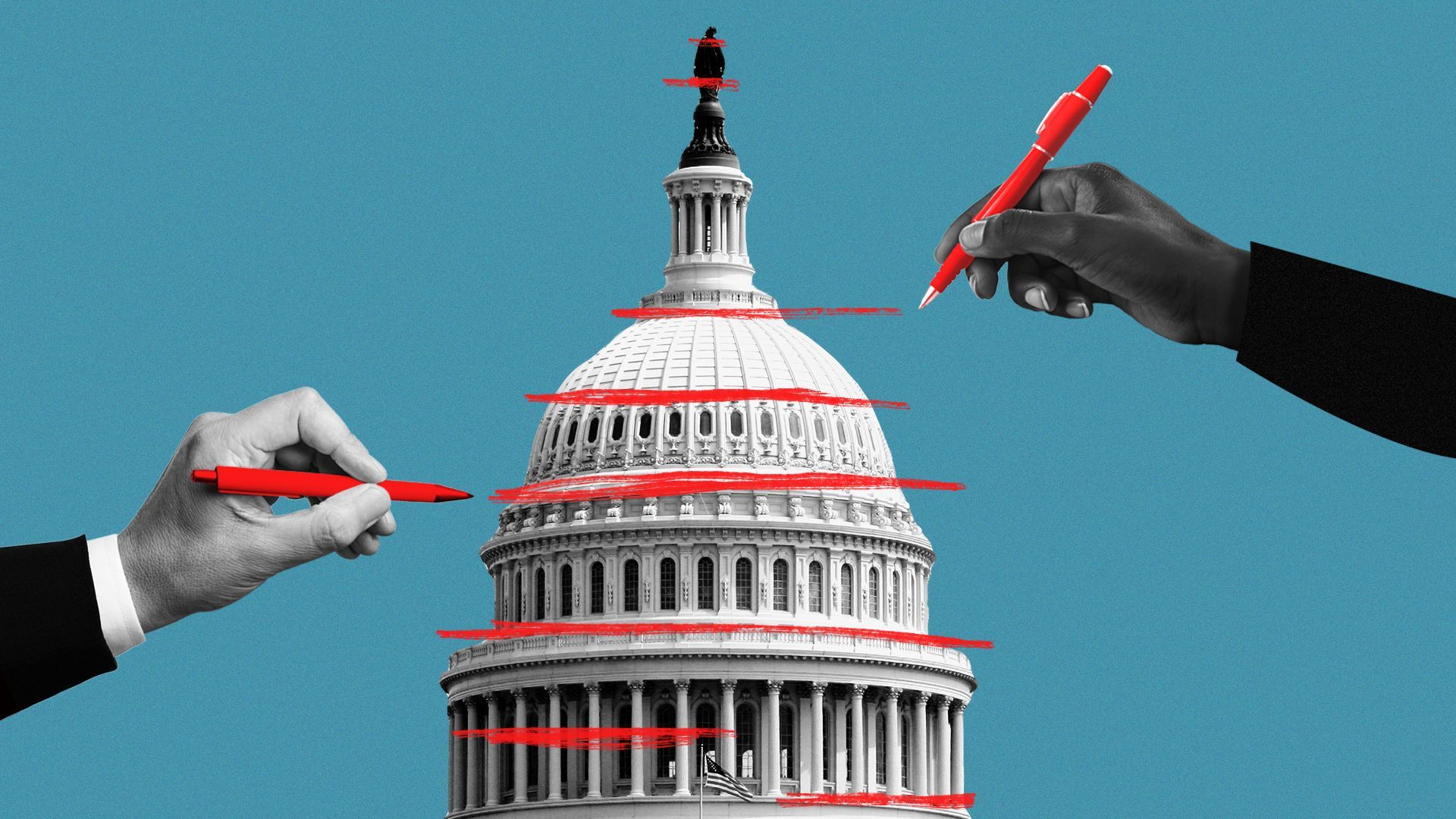 Momentum is building in Congress to address the way hospitals charge more for the same services private doctors deliver in their offices — a sign of broader lawmaker frustration with the industry.
Driving the news: Lawmakers on the House Energy and Commerce Committee showed bipartisan interest Wednesday in changing Medicare payment policies to pay the same for some services, regardless of where they're delivered.
The idea tracks with past recommendations from MedPAC but is staunchly opposed by industry groups like the American Hospital Association, which says the policy change would be economically ruinous as facilities continue to manage the aftermath of the pandemic, along with workforce and supply chain issues.
Catch up quick: Medicare lets hospital-owned clinics be designated as outpatient departments and net a higher payment for certain services than if they were owned by clinicians or independent.
Proponents of "site-neutral payments" say the current practice is driving more hospital acquisitions of doctors' offices, and that changes could save Medicare billions of dollars.
Between the lines: The issue is a proxy for broader concern about health care consolidation and the way mergers and acquisitions can drive up the cost of care and hit patients with higher bills for the same service after a physician's practice gets acquired by a health system.
As Axios' Arielle Dreher and Peter Sullivan previously reported, site-neutral payment reforms could save Medicare upward of $100 billion over a decade. Other estimates put that figure closer to $500 billion over 10 years.
Driving the news: An unusually diverse group of think tanks and policy experts launched a push this week for site-neutral payments in Medicare, Axios' Victoria Knight reports.
Proponents include the Koch-led Americans for Prosperity, the center-left Progressive Policy Institute and high-profile health policy scholars like Brookings Institution's Loren Adler and the American Enterprise Institute's Brian Miller.
Major hospital groups are fighting back, saying the way they are paid needs to be eyed through a broader lens of regulatory requirements that fall on their shoulders.
"We need to be sure we bring enough discomfort to make sure members understand this is a non-starter," Stacey Hughes, AHA's executive vice president for government relations and public policy, told hospital executives at a Washington, D.C. conference this week.
"If we can do that well, we hope that goes to the back burner and doesn't see the light of day in a true markup," she said.
Zoom in: Health systems say their affiliated outpatient sites offer patients more integrated care that justifies the higher reimbursement. Treating patients in hospital-owed outpatient departments may also require a higher level of care than what's traditionally offered in a physician's office, they say.
"Site-neutral payments do not consider one simple fact: hospitals and doctors' offices are not the same," the Federation of American Hospitals, which represents for-profit health systems, wrote in a letter to the committee.
"It's such a tough issue because it's a bumper sticker issue or a talking point. It sounds so reasonable: 'Why are we paying more in one setting than another?'" Hughes said. "But hospitals have so much more that's asked of them."
Our thought bubble: While there's pressure to do something about health care spending, site-neutral proposals still could face a tough path in a polarized Congress with the debt limit fight looming, according to according to Peter.
And hospitals still carry a lot of clout as some of the largest employers in many lawmakers' districts.
California Democratic Rep. Anna Eshoo said at Wednesday's hearing that it does not make sense for hospitals to charge more when "it's the same doctor, it's the same service, it's the same site."
But, she quickly added: "Obviously I love all the hospitals in my district."
Some of the reporting in this story was published first on Axios Pro. Get news like this by subscribing. Use code POLICY100 which gives you $100 off.
Go deeper